Well yes, it seems a lie but we are already at the gates of spring. That happy and colorful station that brings out the best in us and turns the sunny days into an explosion of harmony and color in our home. We love to feel it palpitate in our day to day and of course also among our decoration. So In order to wear a spring decoration of the most divine and comfortable, today we propose a few ideas for you to welcome home you find it easy to eat. Do you dare to introduce the change of station at home? Well take good note! We started!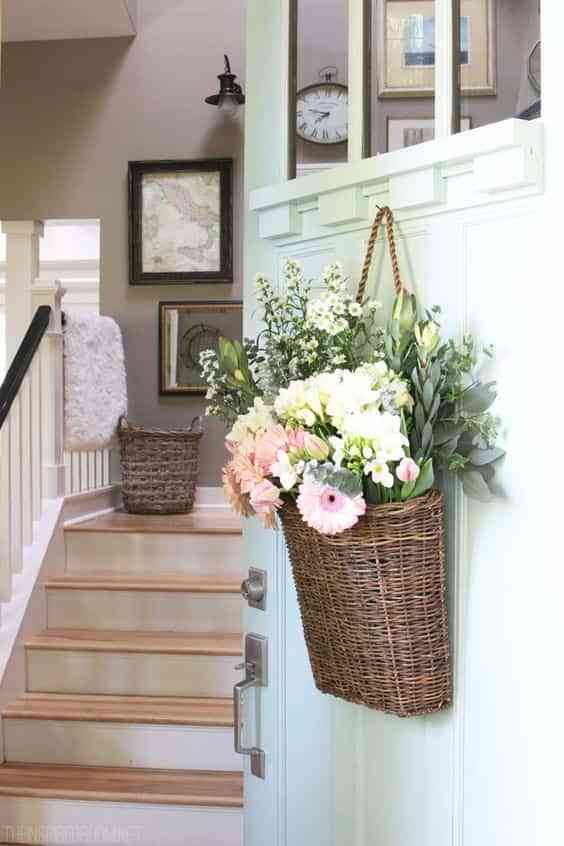 A touch as personal as handmade
If you are a lover of decoration and there is nothing that you like more than to customize for yourself one of the details that dress your house, Give your particular spring a craft touch can become a great, visual and cheerful idea to start with the change of season. In the end, what other touch will give a more personal character to your home than the one you materialize for yourself?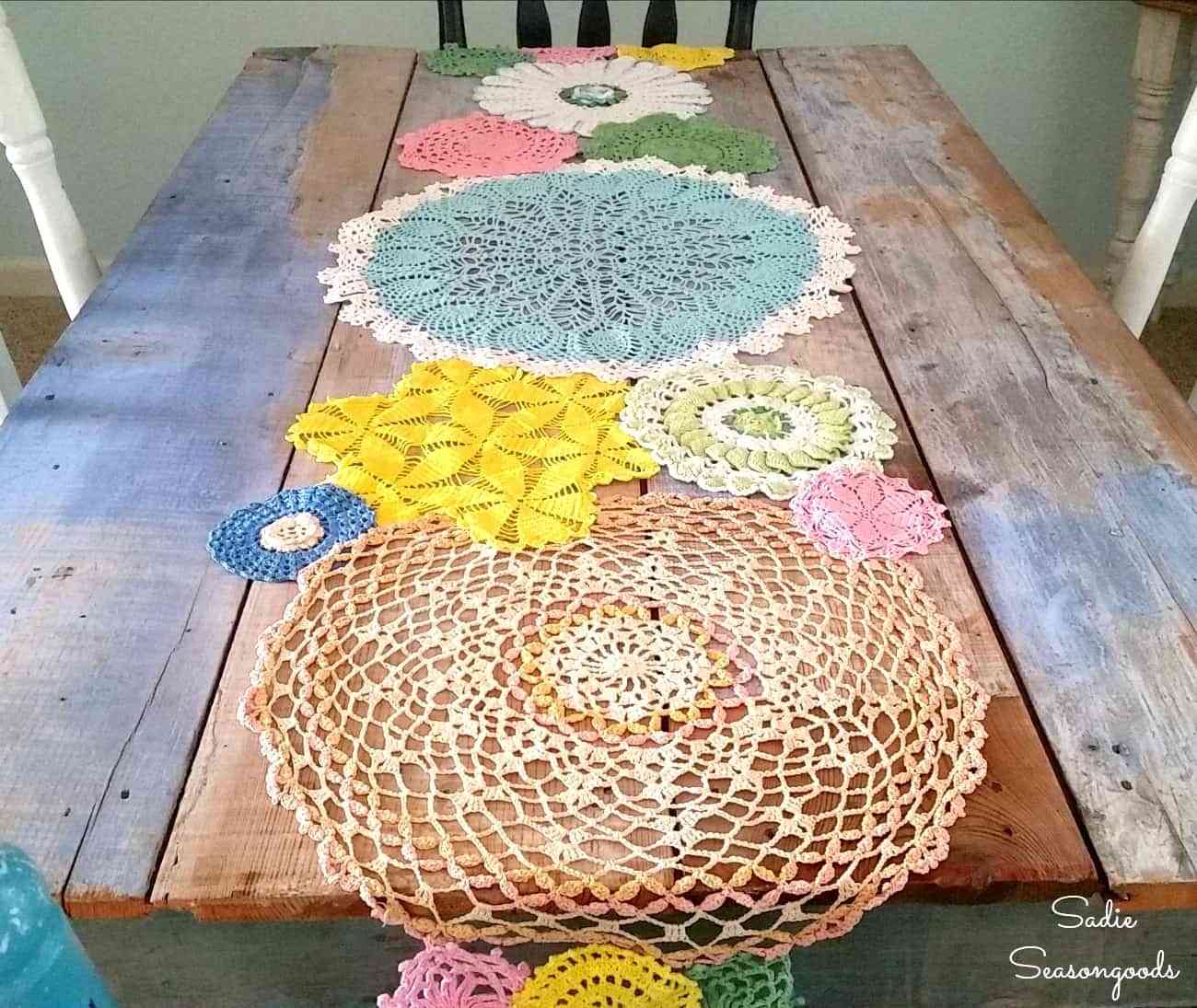 Spring decoration. Welcome cheerful prints
One of the things of simple application and that most characterizes the spring house decoration, is undoubtedly the presence of cheerful, vivid and floral prints in which the color reigns. And is that through the textile elements, everything can come to give a radical change in what temporality and freshness is concerned. Cushions, plaids, curtains, bedspreads, carpets, tablecloths and any item of fabric you can imagine, will be susceptible to change to get a more casual and fresh image with the arrival of good weather.
That also sits on your table
A spring centerpiece that protagonizes your evenings between family or friends will always be a great decorative idea with which to delight them. Fruits, flowers or seasonal branches. Fresh plants, citrus fruits, aromatic herbs ... and any fresh and natural element that you want to incorporate will be welcome And even more so with the arrival of spring! Take advantage of your morning walks to collect or accommodate everything your garden offers you will be a great idea to implement it;)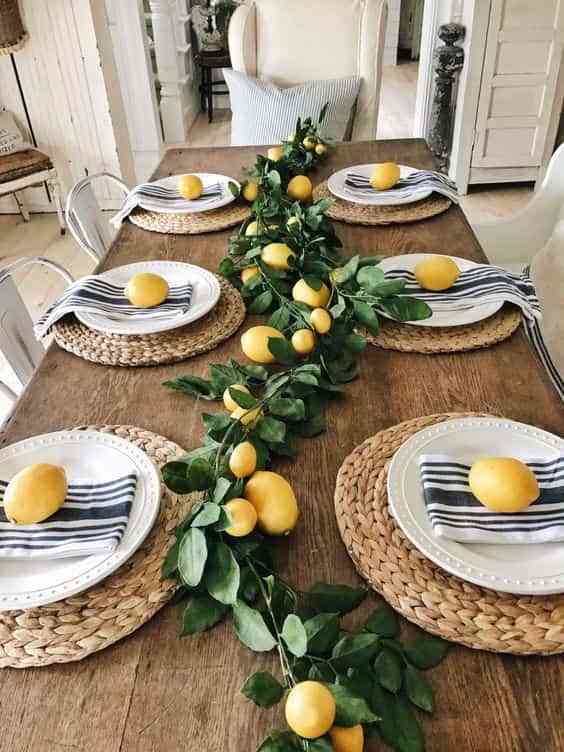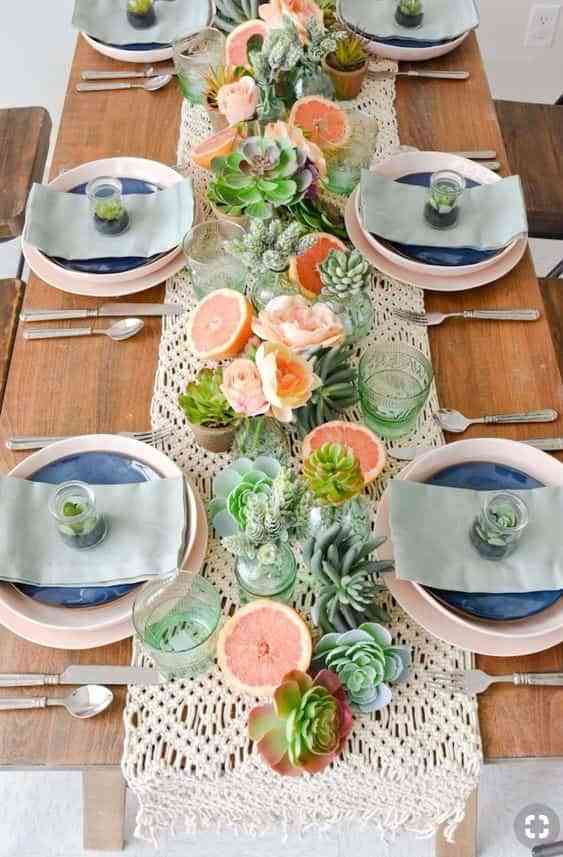 Welcome the color!
What would be the spring without those touches of bright color that brings us. And that is what par excellence characterizes it! So encouraging you to introduce it at home until even without restraint will be a great idea in this era. And if what you are after is an apparent change without the need to invest in expensive additions, remember that textiles are elements that will help you achieve this by investing very little along the way.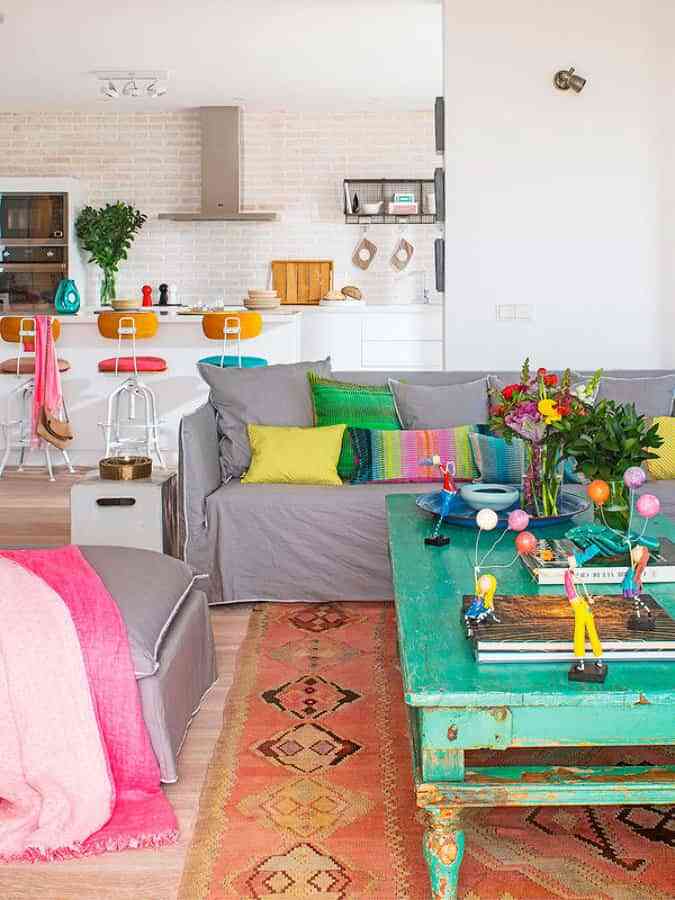 Decorating with plants will always be a great bet
Although you already know that decorate with plants do not understand the time of year, incorporate them in your spring decoration will always be a decorative plus if you have not yet encouraged to open the door of home. From green leafy plants to the most colorful flowers, the truth is that integrating them among your decoration will always be a sure bet. So if you have not done it yet, do not wait any longer! They are pure vice and once you discover them, you can not live without them :)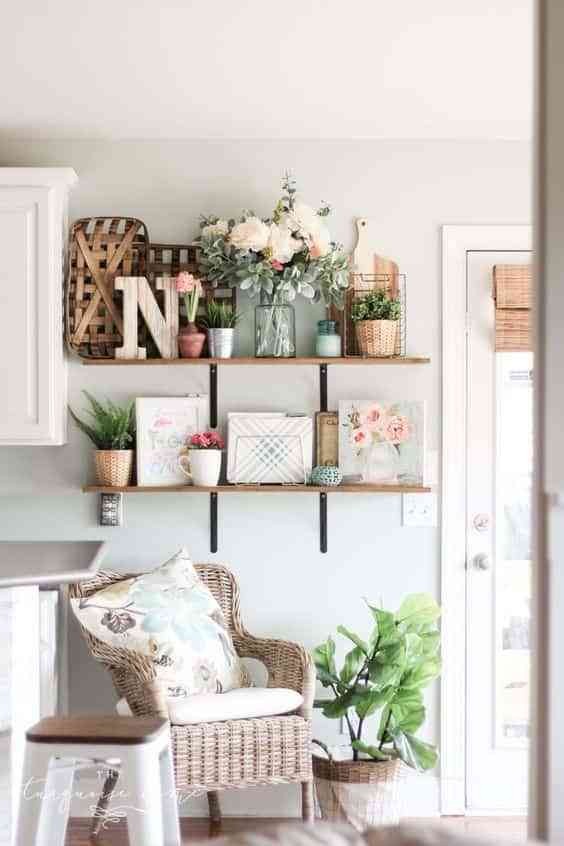 Vibrant touches
Neither the environment characterized by greater neutrality or even monochrome should resist the charms of the arrival of spring at home. It is in them where any minimum detail shines with greater strength and visual interest. A pair of cushions, a cheerful vase or a personalized auxiliary element of some color that you like may be more than enough to get it. So if it's your case, there's no excuse to change the season with your decoration!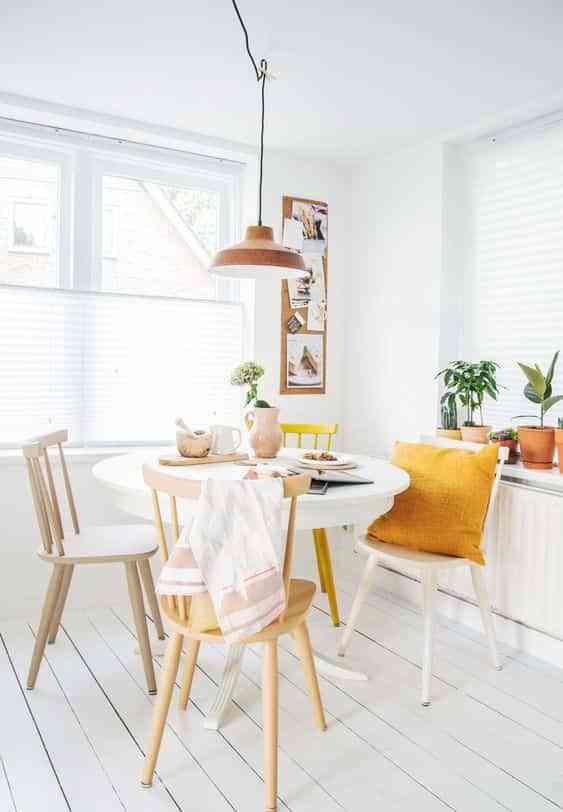 Tuning in your terrace
Set up the terrace in spring It is another of the things you can not miss if you are lucky enough to have one at home. Textiles, plants, environmental lighting and everything that space allows you to incorporate, will take care of returning to life this stay so far almost forgotten since last year in your home.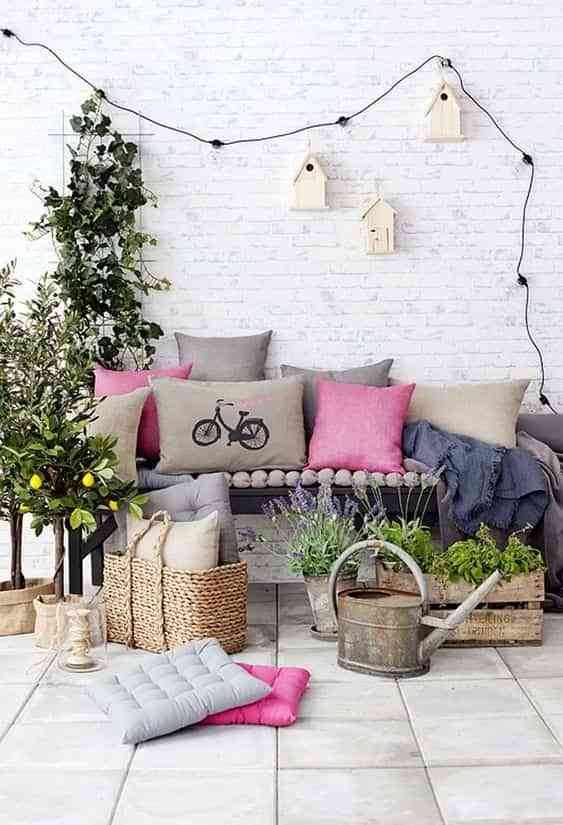 Light fabrics
Substituting heavier, more opaque fabrics for lighter and more translucent ones will allow you to look more airy, fresh and bright rooms. In addition, natural fabrics are breathable, so you will appreciate their incorporation at home with the rise in temperatures.
Fresh additions
The simple idea of ​​having some vase in which to introduce fresh flowers or branches at this time, it will be the perfect sneak that is responsible for trumpeting that finally spring has come home.
As you see, having spring decoration may be simpler than it may seem at the beginning. Some touch of color accompanied by a little ingenuity and love for deco, can be more than enough to bring the change of season home. Do you dare to put it into practice?