If we think directly about the incidence of technology on our decorative concepts, it is unavoidable not to imagine certain spaces without functional music, and that is that both speakers and speakers, box of engravings and trebles have been introduced into the decoration completely modifying the idea of ​​a space devoid of sensory emotions.
It is framed in the theme that we must highlight the creativity of developers when it comes to devising novel concepts to modify the negative impact they can have in our spaces and achieve a perfect blend between spaces, furniture and features that these accessories are able to provide.
Creating Roland Maria speaks clearly of the impact that music has within the space, relax and recreation of the people who inhabit it, that is why its sensual and attractive armchair find in the sound of high fidelity its maximum potential, allowing us to enjoy happily while we listen to the most pleasant music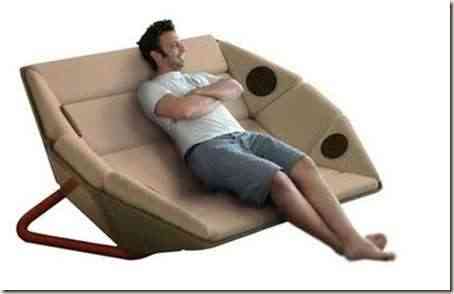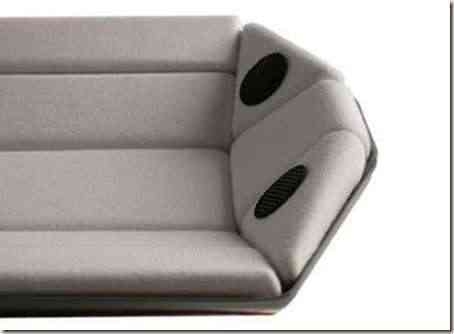 But music is even used to induce a more pleasant and restful sleep, as well as our meditation assignments, although with a touch that is not esoteric, the I-pod bed, transforms our bedroom and the perception of furniture associated with music and its delight.
But if we really want style, energy and youth the creation of the Argentine designer, Marcos Maida is what we are looking for, its creation proposes a large number of horns arranged in a kind of barrels in autoapilables plastic polymers, added to it its peculiar morphology allows you to simulate a tree cut in its buds when stacked, a great way to decorate our living room.
To simulate another type of elements within our decoration is also a virtue of these incredible dispositions, this is the case of the hanging horn that we observe which simulates to perfection being in itself a piece of ornamental character hiding its mission, protecting the decoration and its impact on those who pass it