Within interior decoration algunas pieces of ornamental character they are the product of transformation and the need of space to adapt them, this is the case of books, which either for the pleasure of reading, study or work reasons complete an incredible part of our space with their presence.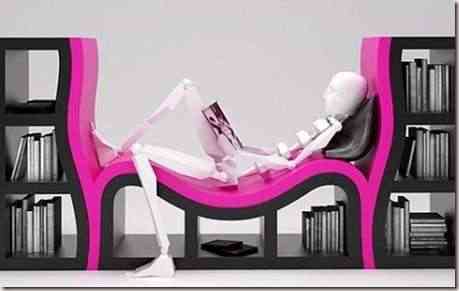 La adaptation of the books to the decoration I have even the conformation functional pieces for its application is one of the most original practices of decoration modern, which no longer has how in the old days of a space intended solely for reading or the provision of books.
In this framework of things, we must say that even those old books, which for different reasons happen to occupy space merely, can be used to revolutionize the spaces shaping furniture with them, how small tables, or even armchairs.
Another The characteristic of the decoration is the decoration by means of books through its disposition, qualifying an orderly character in the disorder, where fortuitously they arrange themselves in our decoration in such a way that they centralize the attention although the idea is that it simulates an accidental situation, decorating and decorating the spaces with great originality.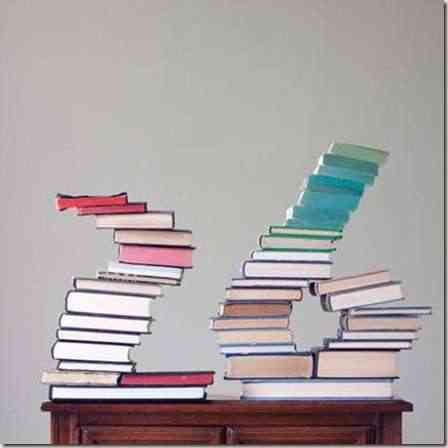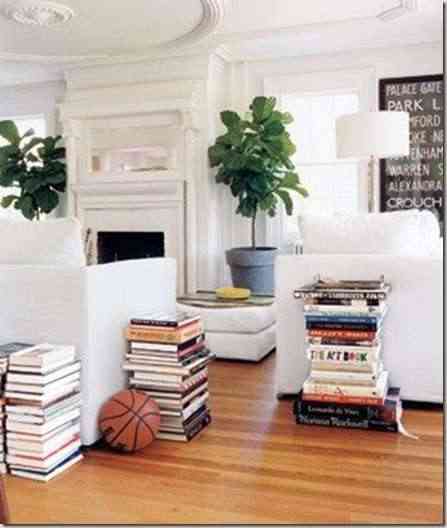 But if we look Functional furniture for the storage of books and use of spaces, avant-garde decoration transcends the most classic ideas, presenting solutions that were unthinkable in other times and that nevertheless in our days are highly valued in the application of their originality
By another part we will be able to appreciate two great revolutionary tendencies and transgressors in the decoration and the implementation of the books in the same, we refer in the first place to the shelves and their morphology, which have elegant and always modern elegant dispositions, and on the other hand the implementation of books that are in themselves the bookshelf itself, it is about transparent supports and methodologies that allow our books to float on our wall in an apparent way.