El universe of decoration It is widely coarse, in fact not only our interior spaces have the need to have a certain aesthetic relationship also those implemented for the general public.
La decoration of public spaces they are fundamental tools for attracting visitors and the main weapon when it comes to competing in an increasingly competitive market
Framed in this thematic we find big companies of the design like the Spanish "Twelve" which launched a market furniture line purely and exclusively for hotels and restaurants
Resistant, comfortable, functional, modern and beautiful are the main characteristics of furniture design for this market to which the decoration must adapt brilliantly or we will not have the desired results.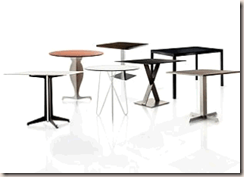 Rafa ortega he is one of the creators of the line "Twelve" it highlights the purity and refinement of straight lines in its models, which respond to the highest excellence by framing its work in the high-end category, unique and exclusive for service companies.
La resistance and durability is another of the remarkable characteristics that according to Rafa they make the difference in the industry, without a doubt the public spaces fail or are successful depending on what they transmit and the comfort they can bring to their visitors.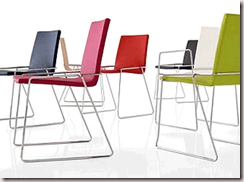 As well as a good book or a beautiful painting the spaces destined to public, gastronomic, hotel or other services, they must capture, the aesthetics taken care of, the perfect combination and the generation of sophisticated but welcoming environments, will position their business and create a special and distinctive cello that is often impossible to match.
They fail or are successful depending on what they transmit and the comfort they can bring to their visitors.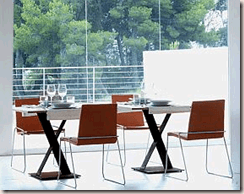 But this furniture must not only be resistant and beautiful, asepsis is essential in areas of high traffic, "Twelve" It has done an excellent job in this range, and proposes washing censors furniture, highly resistant to the chemical products implemented for the task, that in a conventional furniture they would generate such intense wear that it would become obsolete in a short time.