They exist within the interior decoration furniture pieces, which are not good in themselves but for the decoration are taken as such in post of elegance and the application of different themes on them that promote the delight and pleasure of interacting daily with them, is the case of the stairs, these fundamental accessibility structures are optimized and adapted in the same way as We could do it with the furniture, even turning them into multifunction pieces, optimizing spaces and aesthetics.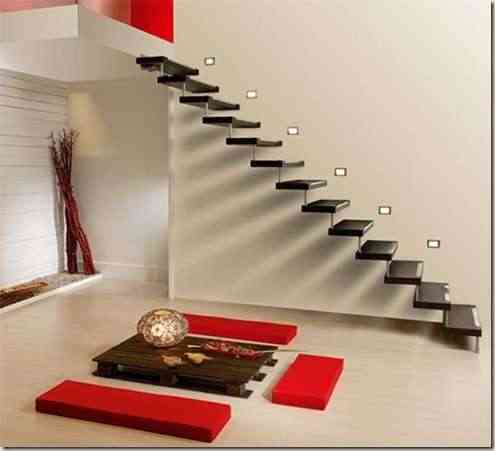 The stairs, in addition to presenting accessibility features, are decorated in different themes, or presenting themselves as the centerpiece of the decoration thanks to their style and singular morphology, however it is extremely difficult to achieve a perfect staircase, we refer to the one that combines all the elements to become a ornamental or central piece of the decoration appropriately taking advantage of the spaces and without detriment of security, fundamental issue before the existence of older adults and children.
En safety character a good ladder, is one that has wide steps that do not allow or lead to accidental falls, with reasonable resignations, accessible handrails, rounded skirting boards, non-slip materials and adequate rest after a few steps, since the fall besides being incredibly painful can be deadly.
Although, as we said earlier, older adults can have problems, children find their staircase antics an ideal, but very dangerous place, some companies or developers like Alex Michaelis They tried to correct the problem by implementing a playful element like an indoor slideIn any case, it is important to have security elements that prevent children from playing on the stairs without adult supervision.
On the other it is important to the time to orchestrate our ladder or redecorate it thinking that if we have older adults we will have to make a model that can be adapted to the mobility of them, as is the case of the so-called stair lifts that allow accessibility for people who suffer problems in their motor skills and put their integrity at risk by using the same
En character of space optimization, without a doubt the stairs that occupy least space are the so-called snails or vertex due to their morphology, worse they are inapplicable or very dangerous for children and older adults, therefore in its classic conformation, we can use your rest as a cloakroom, or laundry center, while your steps can be converted into practical drawers.
In another order of things we must highlight the function of the luminaries which, besides being fundamental for safety, are incredibly decorative, delivering a unique style in the partial or total absence of light, where our staircase takes vital importance, in any of the decorative trends that are framed.