When it comes to organizing a party or any meeting at home, opt for disposable tableware It offers us a great advantage: once the party or meeting is over it will not be necessary to spend hours and hours cleaning and reorganizing the house, just throw away the plates, glasses and cutlery used.
If you are thinking of organizing a small party to enjoy with family and friends or if your child's birthday is approaching and you do not have much time, do not hesitate, bet on disposable crockery. Although, let's face it, these types of tableware are usually not very original, so on many occasions, at a decorative level, they have little to offer the table ... Of course, everything has a solution. Below you can see a simple, economical idea that will not take much time and will help you to give an original touch to the table:
Preparing the table with disposable crockery does not have to imply a renunciation of originality and style ... In fact, only with a little paint can you solve this small inconvenience that this type of tableware presents. Look: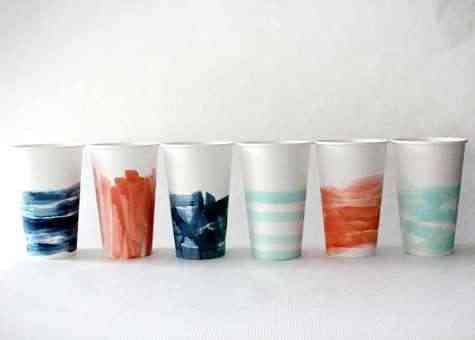 Originals, right?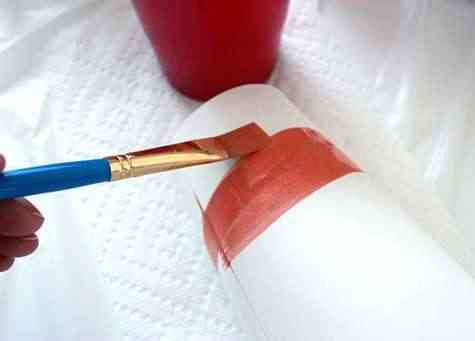 The only thing you have to do to decorate the glasses in a way as original as you can see in the image above is to put in a container a little acrylic paint mixed with a little water and make some strokes ... And, the result is as spectacular as you can see.
The secret is to paint the glasses with colors that combine with the rest of the elements that will make up the decoration of the table and the space: tablecloths, lamps, furniture, etc.