Talk about tiles and tiles in decoration does not always imply talking about new materials. The news may reside in how they have adapted to the trends that now they send. A total change of look in colors and formats that decorators have managed to collect in their bathrooms and kitchens projects. And now it's the turn to do it at home. I think you would read this post.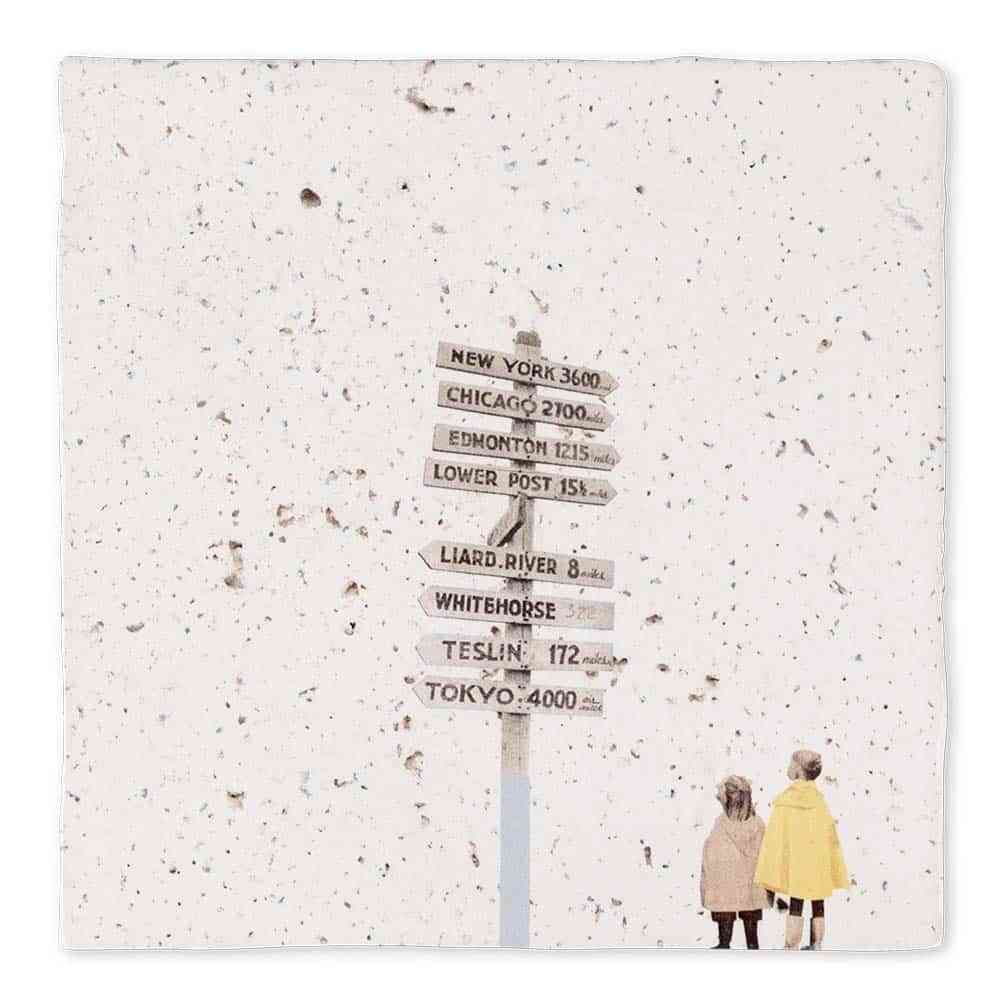 Quiet. The fact that these coatings they capture our interest It does not mean that we have passed the page with other materials. That is to say, neither wallpaper nor painting have ceased to be a trend for Dress walls, ceilings and other surfaces. To be clear. Simply now certain tiles and tiles are capable of show a more creative and beautiful side aesthetically. And even transform into small decó pieces able to tell stories.
Tiles and tiles: a lucky change of shape
Suddenly our bathroom or the kitchen can acquire a renewed image if we bet on tiles and tiles of these characteristics. Your first differentiating stamp es the change in size. In contrast to the usual square format, some manufacturers have decided to present smaller models that give rise to less static compositions. Y to be honest, the change gives a lot of play. In addition, this measure facilitates combine slabs and tiles different colors on one front, as if they were pictorial murals that certainly do not go unnoticed.
With them it is easier Give a fresh and daring decorative air, to make the walls of these domestic spaces, sometimes a dull cellar, come alive. Definitely, create more fun surfaces, full de color and dynamism. Another change that they propose is the way to show off: not always horizontally or vertically, also as elements rotated in the shape of diamonds that will give a classic wink very successful.
The best of all es bet on these slabs and tiles without sacrificing the decorative effect produced by a wall painted smooth, properly treated to combat humidity. That is to say, play with other coatingsLike cement, and place each one on those surfaces where they will work best.
Finishes that change everything
With these slabs and tiles all are wonderful surprises. In addition to its small format and a multicolored color palette that will allow me to wear a rosewood in these spaces, they have more to offer. For example, a staging that transforms their unions, however simple they may be. Specific, the color sneaks in them to forget about blank meetings unpolluted that surely we have had until now. Surprised?
If we choose this trend, we can really prepare ourselves to contemplate the joints of these pieces in a repertoire of tones without limits. See them with a paper decorative, not merely functional. And of course the suggestion leaves the door to feel super creative. Colored in black, are the counterpoint ten for slabs and white or coral pink tiles, the Pantone color of the year.
The dose of perfect elegance for the wall of the washbasin, maybe equipped with a mixer taps of retro air. But there are more options, how to exhibit these joints in a tone complementary to that which the chosen tiles and tiles look like. In turquoise blue or dyed in earth color. Once seen, it's hard to resist them.
Mid Century designs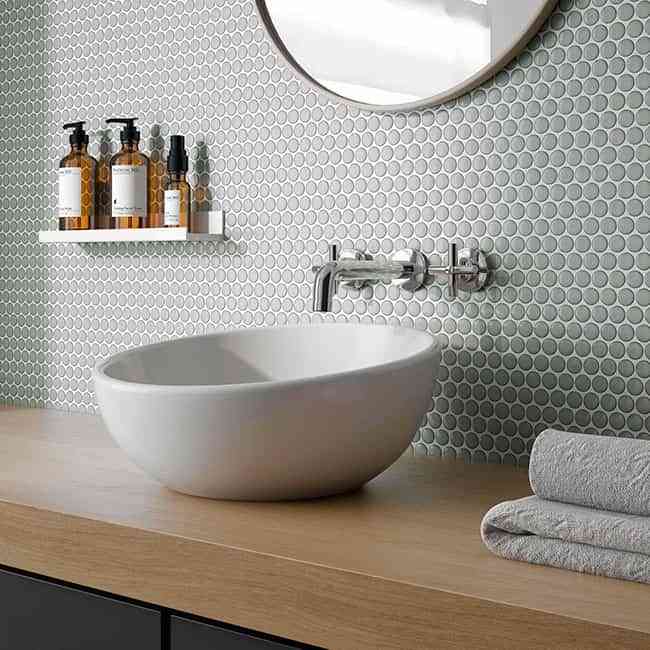 Although the walls and main partitions of the bathroom and the kitchen they are the territory favorite where to place these slabs and tiles, is fashionable dare to conquer other surfaces. Especially with the calls pennies or penny, so called because its shape and appearance reminds the British currency. Although they have spent a lifetime in the world of decoration and equipment, they dress again the interiors at vintage image that come off.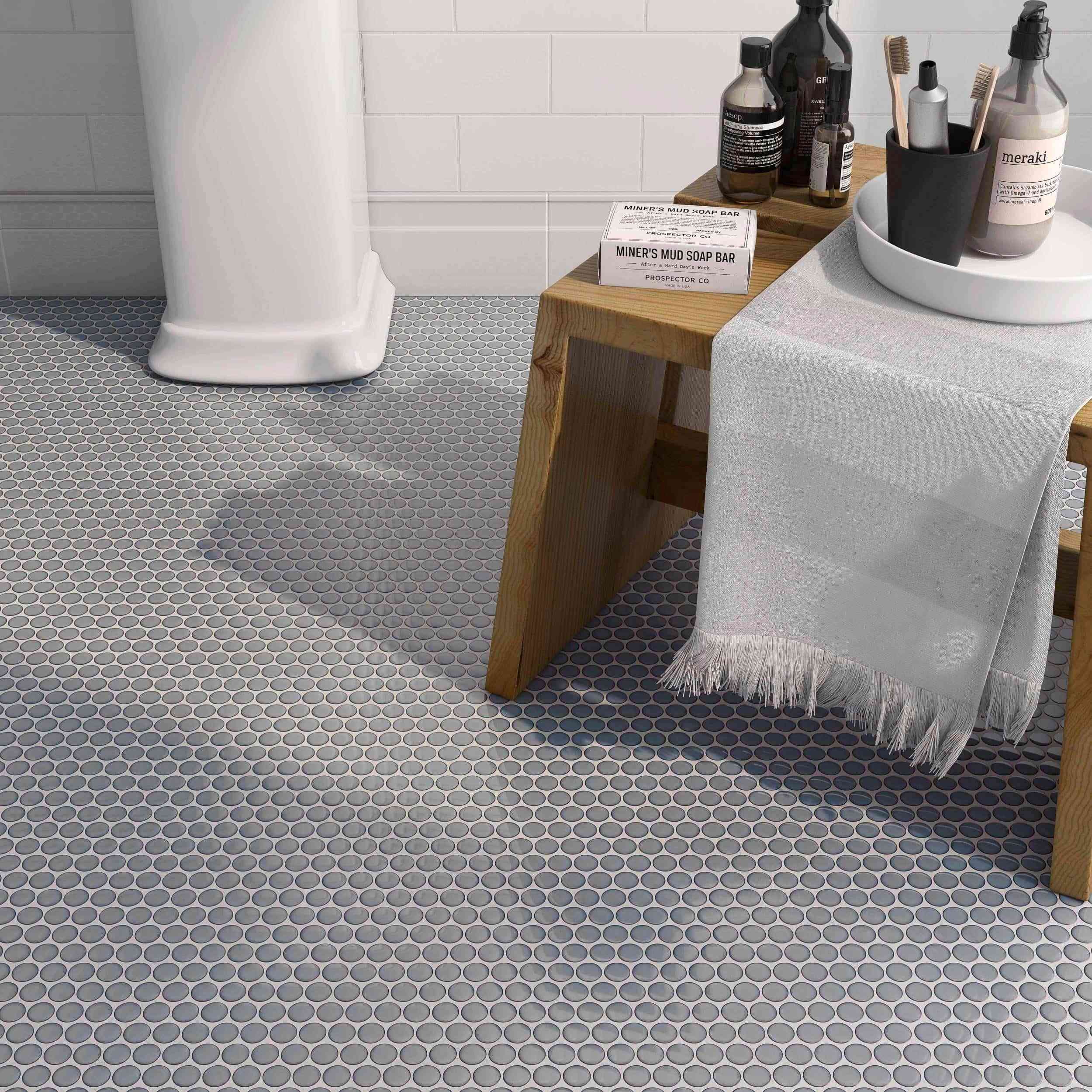 They can be the solution par excellence for focus visual attention in very specific areas and small ones in the bathroom. Or even to renew the floor and not recognize it. In gray and stone tones, its elegant reliefs will print un vintage flavor elegant but today. If we like the result in the bathroom, we can dare in the kitchen, look for very visible places, like a small wall next to a window. We will love it its modernist geometry, which incidentally fits perfectly to give an air Mid Century to the spaces. These decorative slabs and tiles make it easy to recreate many styles.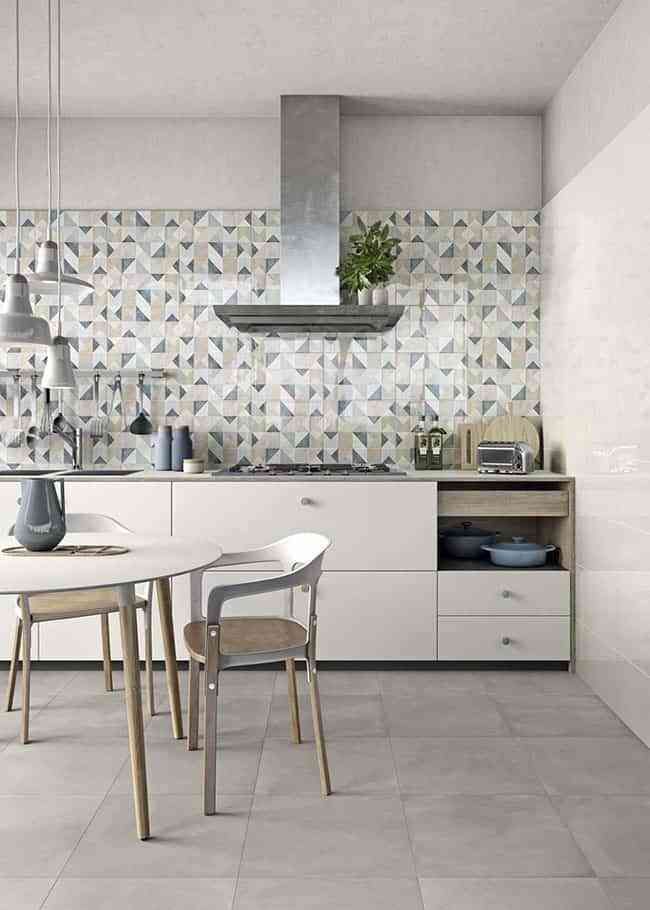 Pieces that tell stories
Other times these tiles and tiles they stop being what they have been until now to become en pieces ceramics who tell stories. And then they become objects said that they touch the artistic. They are beautiful scenes that recreate a story with figures that can be people, animals or simple geometric motifs. Of course they deserve to be contemplated as long as we want y for this we can exhibit them in many ways. Framed as if they were small pictures, to place on auxiliary tables, night tables or consoles.
Aligned on wallsThey are also a fantastic option. And more if we play with several pieces of the same theme, capable of create an imaginative graphic narrative. Children's rooms can be one of their favorite places. But there muchos more domestic corners where to delight in his presence. It is clear. Our house can experience very special changes with a few tiles and tiles like these.
What do you think?