Decoration based on photographs does not have to be always the same, that is, using the same compositions and techniques. Think that this field offers an incredible range of possibilities.
In today's article we tell you some novel ideas for the decoration of our rooms from the photographs. Creation and aesthetics will be our main weapons to create original, curious and exquisite environments.
Emphasize the original possibilities! In this image we can see the introduction of some photos inside glasses and glass vases. Something simple that will endow our corners with style and personality. Select vases and vases of different sizes and include photos of various dimensions.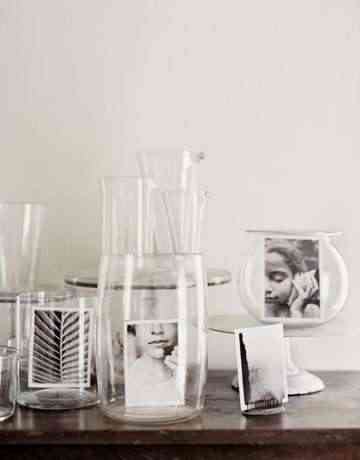 But if yours is the Vintage style and you love having lots of pictures ... this is your original idea. In it we can see the layout of a silver tray and in it a group of photographs have been placed. On this occasion the images can be framed, the secret will be to select frames of different sizes and thicknesses ... play to create!
If you love casual environments, I'm sure you'll love this option. It is about placing the photographs attached to the frame of the mirrors. Place a large set of photographs without a defined aesthetic, you will see the decorative impact we bring.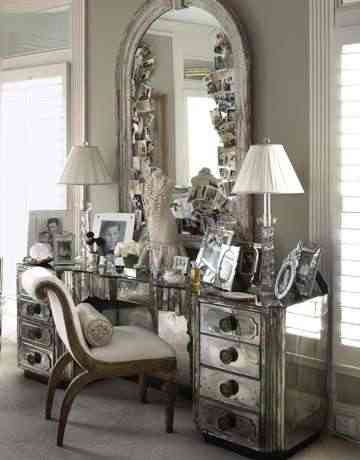 Finally we can grant our stay of glamor and sophistication including large format photos in some of the rooms. Remember that the photographs must have a good resolution to be taken in such large formats.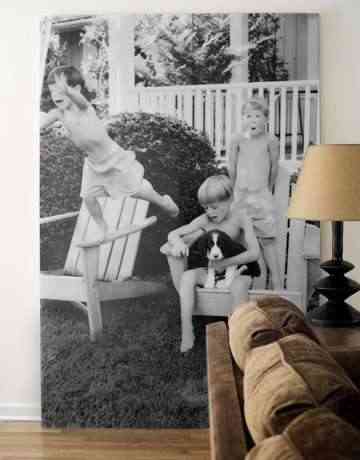 If you want to restore or simply take photographs in the size you want and printed in the bases you want you can always visit PortoKali-Foto.com