The murals they are increasingly present in the interior as in the outdoor decoration. And the truth is that little by little they are gaining more importance, presence and prominence.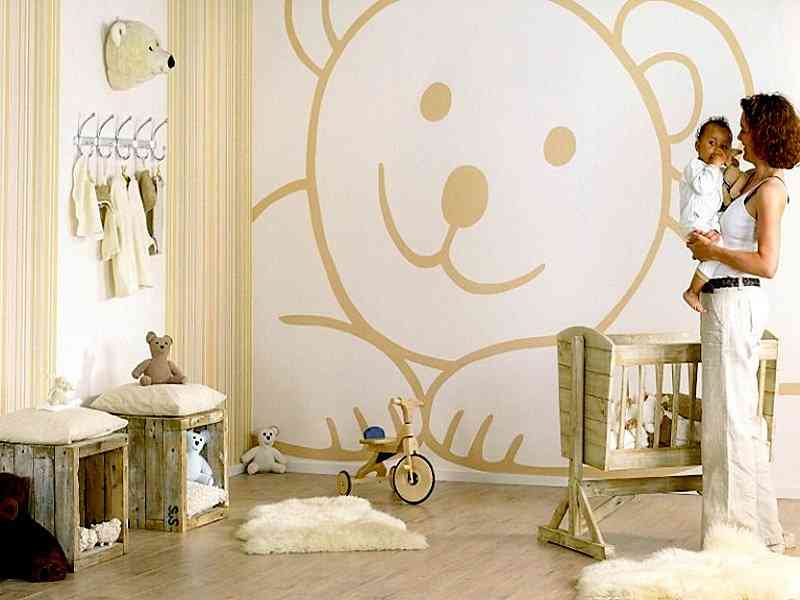 Hiring a professional to paint a mural is something that is not within reach of any pocket. However, you already know that in Decoration2.com we love to give you ideas so you can create your own projects by spending as little as possible. And of course, this time was not going to be less, so I bring you some "tricks" so you can create and enjoy your own mural without having to disburse exorbitant amounts of money for it. Do not lose detail:

To make your mural the first thing you should do is choose the design you are going to use.
Once you have chosen the image, pass it to black and white on the computer.
From the computer you must apply the actual size to the image.
Now divide your image and print it partially in A4 form. Then you will unite the impressions that your mural forms.
Paint the wall with a base color.
Once the painting is dry place your impressions and form with them what your mural will be.
You'll need; brushes, acrylic or latex paint, tracing paper, bodybuilder tape and pencil to pass your mural to the paerd.
Using the tracing paper passes the design to the wall. Once you have finished, make sure that all the lines are visible and there are no errors or defects.
Mark the zones by colors. This way you will avoid making mistakes when painting.
Now it only remains to paint. Always paint from top to bottom ... Until the entire mural is completed.
To protect your design, if you wish, you can apply a layer of polyurethane or any other product that acts as a protector.
If you wish and you have the possibility, instead of printing the design of the mural in A4 format, you can project the design directly on the wall and start painting directly. This is a more comfortable option but it is not available to anyone.