More and more we need a work space at home. Whether because of our days are missing hours, because we work directly from our home, or because you have to reconcile your work from different places, the truth is that having this area will be a mandatory factor in our humble abode on many occasions . Let us now study the second and decisive part of this theme: How much space can you dedicate to this place? Well, if your answer is "very little", you can not miss reading today. And is that decorating with a secretary can be what you need to shape your particular and most professional workplace at home. Take good note that we started!
Integration capacity in different rooms
If something good has its compact nature, is that decorating with a secreter will be an activity that looks perfectly integrated into practically any room at home. Among the different versions that we can find, those that allow us to close or pick up the point of support will go completely unnoticed, in addition to offering us a more linear and compact image from space.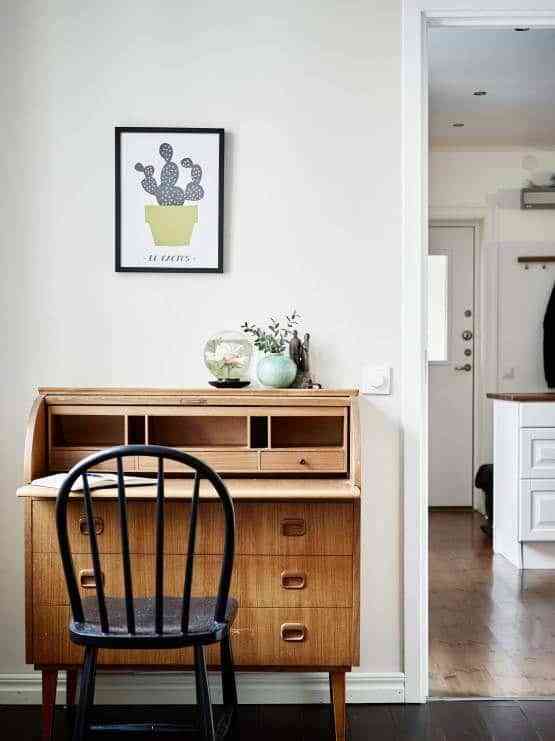 Almost any corner can become a perfect candidate
Choose the best corner to create a workspace counting as a protagonist with an element of total width that will oscillate around eighty centimeters, you will find it extremely easy. And it is that until in a corner in the middle of nothing, in front of a window or in any space outside of passage areas, your presence will be welcome from the most visual and original of the forms.
Take advantage of the walls
The hanging modular versions will allow you to take advantage of the space with which you count the most functional and versatile of the forms. If you also have a lot of height, growing up with her will help you get out the maximum party to the place without losing the sense of space amplitude while doing it.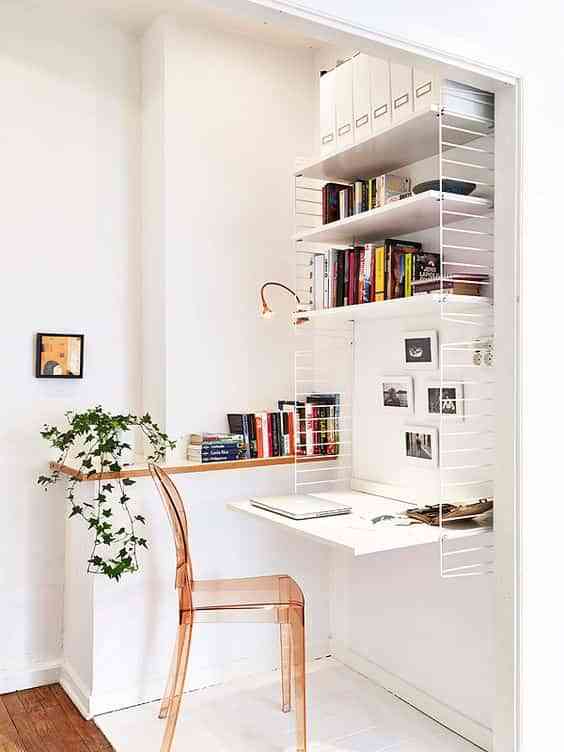 Decorate with a secreter. Also if you do not have space in the plant
The latest versions of secreter recently arrived on the market, offer us a more compact, versatile and integrated image in any room in which we decide to incorporate it. Deploying it only when necessary will be synonymous with forgetting its presence both spatially and almost visually at home.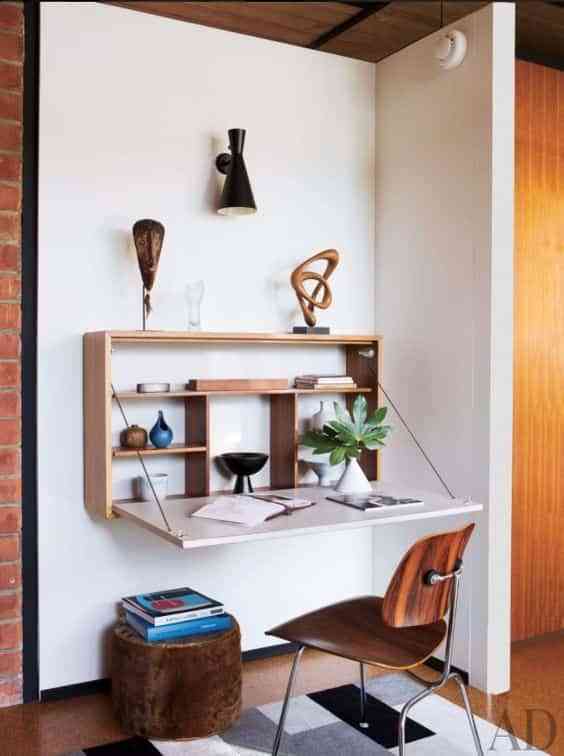 Take advantage to store
Among the suggestions for creating a home office, this may be the ones that most help you to take out the space in question with which you count. The versions that incorporate storage on the support area and work will be easily integrated into common areas of the house, while allowing you to have everything well stored, visible and at hand when you need it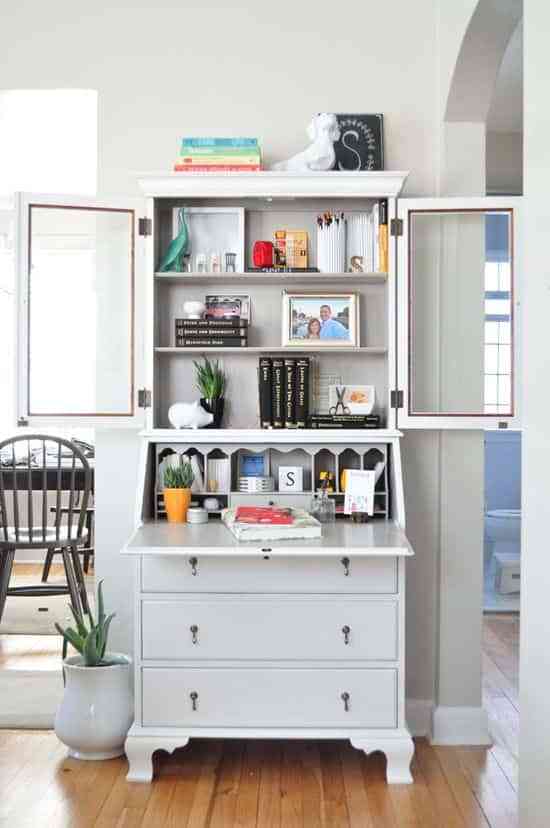 Hung versions
Almost as if it were a wall composition, decorating your work space at home with a secretary can become a work as decorative as aesthetics and the original sea where you place it. It is also a very light option that will not stifle your stays with your presence.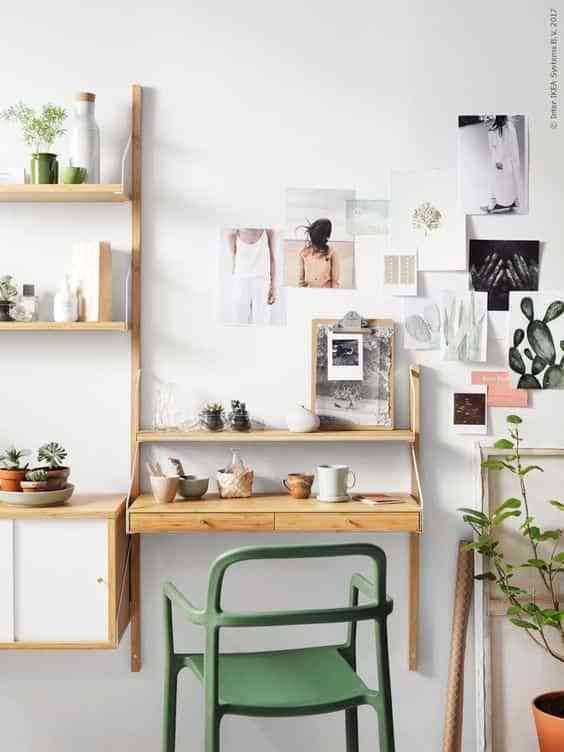 Adapt it to one of your little corners
Do not be overwhelmed by the idea of ​​not finding in the market the option that fits right into the space in question that you had in mind to take advantage of as a workplace in your home. And is that a drawer unit attached to a simple countertop of the material that best suits your taste and specific space, it can become all you need to get the most out of space.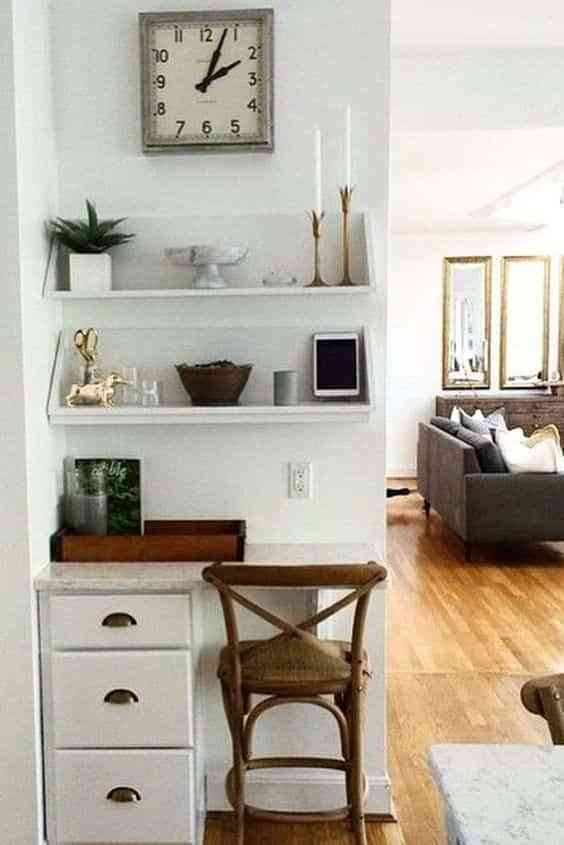 A touch of character
Having a piece with character, character and own life at home, does not need presentation. And it is that whatever your decorative style, your presence will always be welcome, praised and venerated in any of your stays if you have a taste for the old and you are a lover of that presence and harmony that the touch of yesteryear is capable of offering to your home.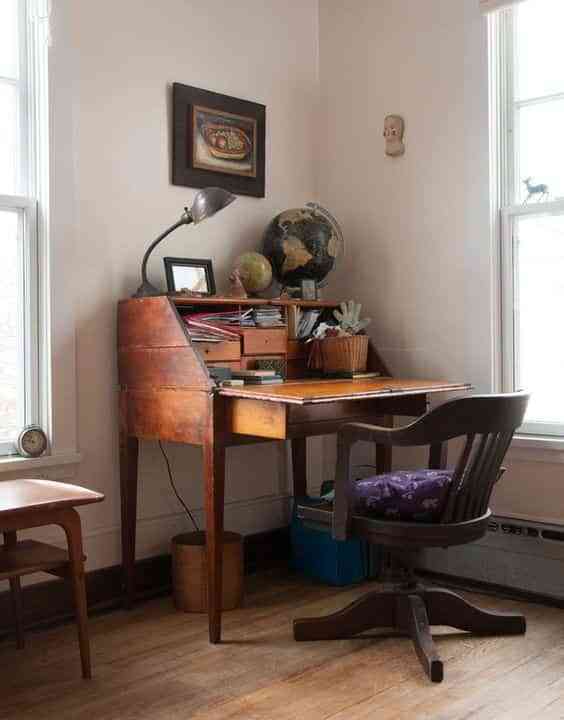 The measure
Today the use of space is something that practically everyone has to deal with daily at home in order to make the most of the space we have. And luckily or unfortunately, the truth is that the customized versions, will be practically the only thing that helps you get it. So nothing to give that little space for lost! Decorating with a secreter to give that place maximum functionality can be what you need.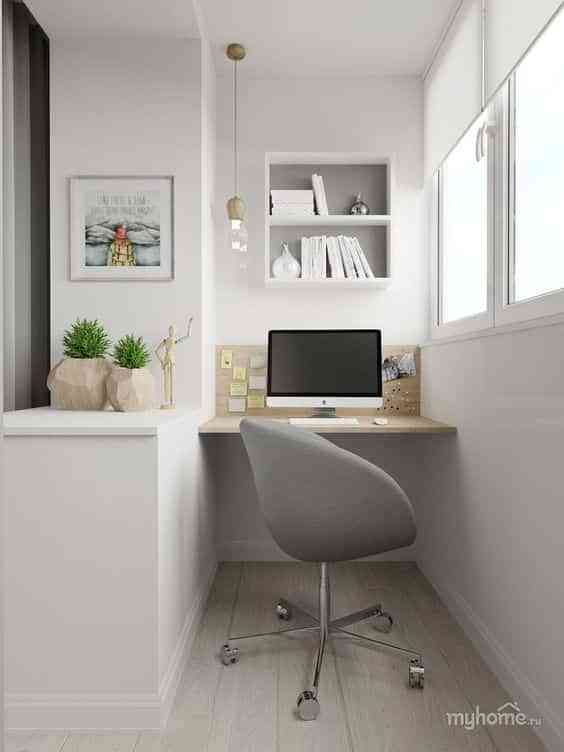 As you can see, there is no room or small place that can resist the charms of a versatile secretary. Bet on the version that best suits your space and you, and boasts working space at home of the most compact, functional and beautiful shapes!