If we stop to think about the main spaces of the room when it comes to decorating it, the area we cover today may be a strong candidate to finish visualizing it the most. And is that decorate the wall of the sofa It is a real headache for many of us. So if right now you're a sea of ​​doubts, today's reading will come as a ring to catch ideas and to be able to clarify them. So take good note that we started!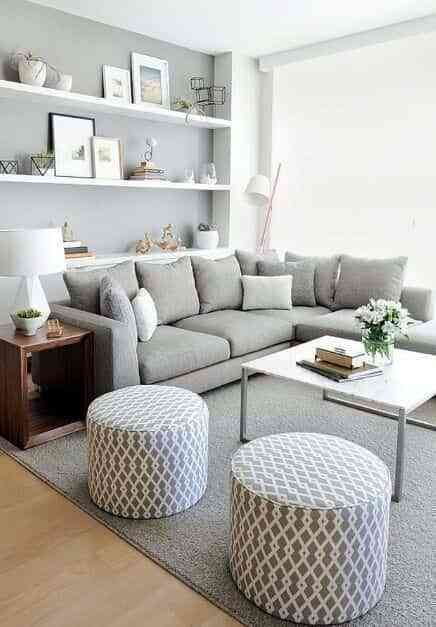 Mural composition of plates
Carrying out a massive composition of plates when decorating the wall of the living room sofa, can become a bet as colorful and original as hard to reach for many at first. But do not spread panic. And I'm going to tell you a advice for hanging pictures and not fail.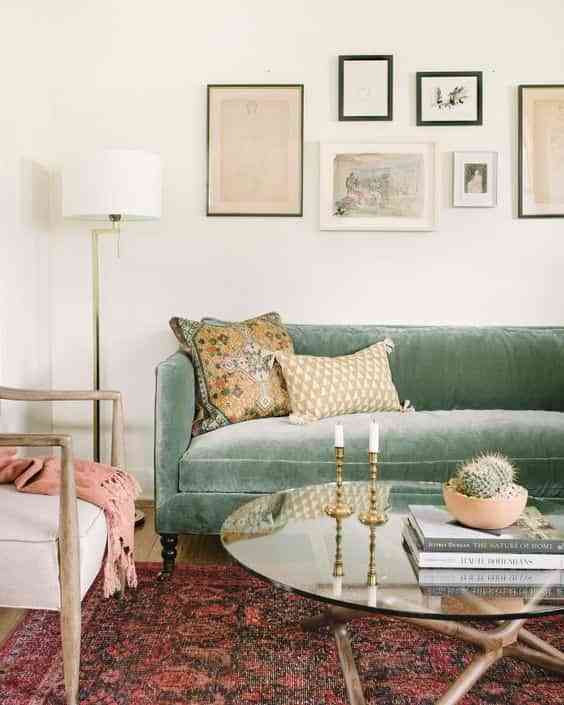 Cut kraft paper, paint paper or even cardboard that you can have at home according to the size of the sheets you have or want to place in that space. Distribute them on the wall as you think and once you get the result that you really want to look, see replacing the paper with the final plates with their corresponding drill. If they are not very big and you are lucky enough to have smooth walls, sticking them with double-sided tape can be another option if you are not for the task of making more drills of the account.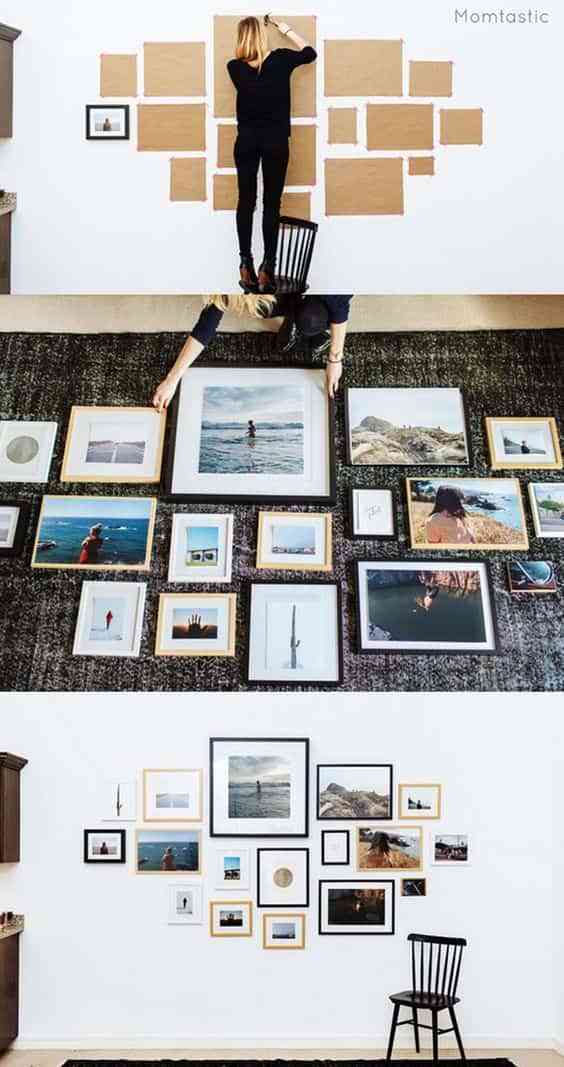 Various shelf heights for paintings
Decorate your walls with pictures It does not have to be synonymous with leaving it as a hive based on a thousand drills. And it is that options like the one of the shelves for paintings will facilitate much the maneuver to you while you obtain super aesthetic results and simple to place by the way. Further, This practice will allow you to change sheets, composition and locations whenever you like the most comfortable and fastest of the forms. A space the sea of ​​versatile just a few shelves away!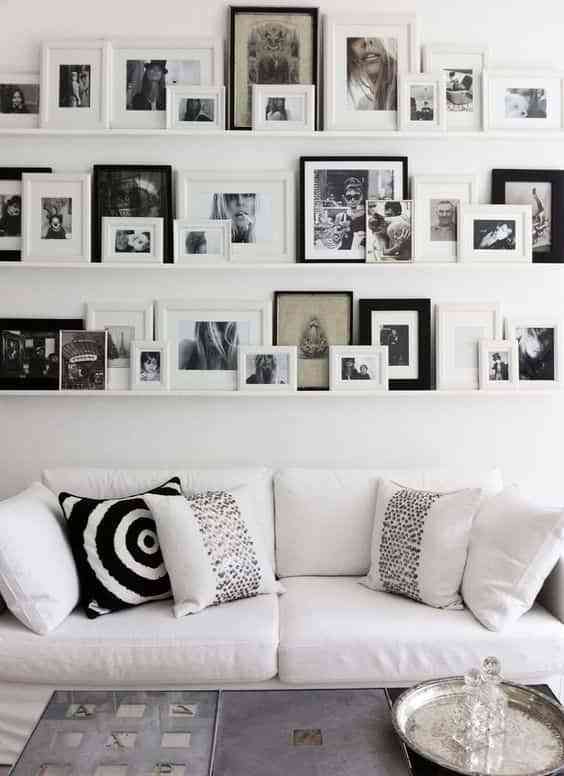 Decorate the wall of the sofa. Work support points
A point of support located at half height, made of work and worn on the wall on which we will support the sofa, can also become a great idea to give air and new life to this space. According to the total height of the sofa and according to your criteria and taste, materializing this shelf will lead to the creation of multiple decorative compositions as well as pictures and pictures, that will fill this quoted space with life, joy and depth.
Large format pictures
If you prefer to create a more homogeneous and linear environment, betting on large format pictures to do it is always a good option. Separate more or less depending on the effect you want to look and contrast you want to cause, and unless you sing a rooster will resolve the idea of ​​decorating the wall of the sofa in a beautiful and colorful way.
Heterogeneous compositions
If you are one of those who think that the variety is the taste, a single element with which to decorate the wall of the sofa definitely do not think it is your thing. Tapestries, decorative elements made with macramé, fountains or baskets of natural fiber, decorative elements for hanging ... and almost any element you can imagine will have a place in your particular composition. Sharpen ingenuity, forget stereotypes and everything that is supposed to be what is placed on that wall, and bring out the artist you have inside!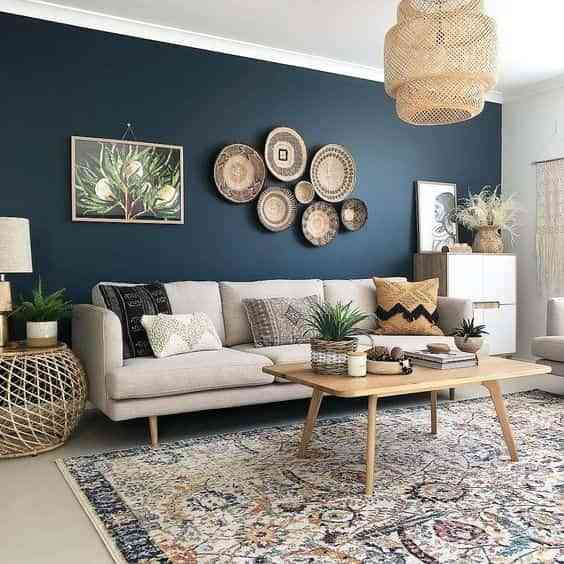 Sheets and pictures with different support surfaces
Shape different sets using the same decorative element as a basis for it, can be the same way a success. Large format with small, different design and shape for each of them, various support surfaces to present them ...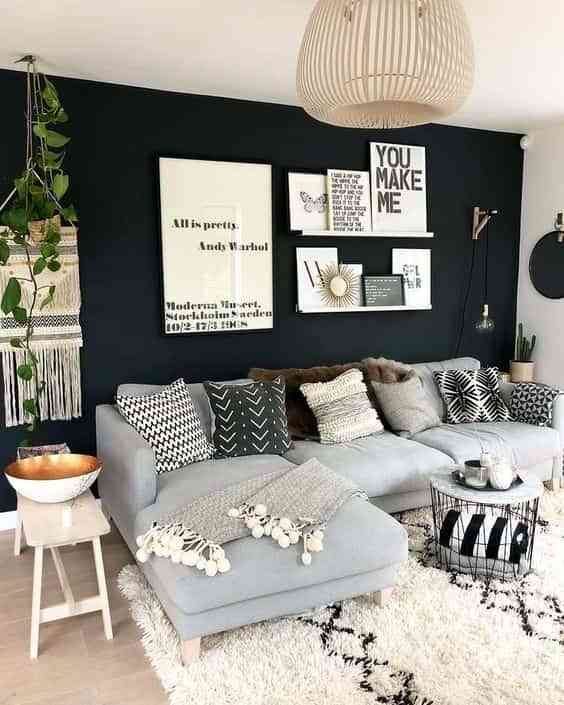 Play with space
Not much reloading you will get a better or more beautiful result when decorating the wall of the sofa. Sometimes, if you do not keep an eye on yourself, you will run the risk of suffering just the opposite effect. So how to add you will always have time, heal yourself in health and go from less to more. Depending on your decorative style, I bet you'll stop much earlier than you initially thought;)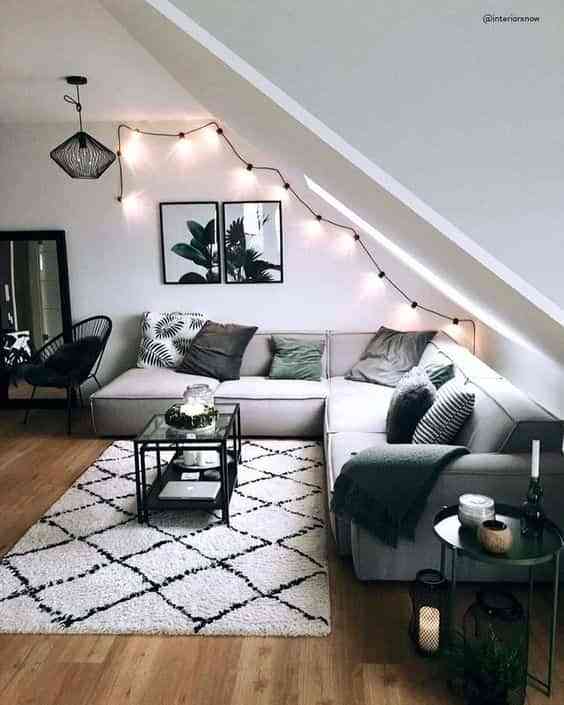 A single height as a point of support
To achieve a subtle effect, current and susceptible to changes as you wish, having a single shelf or shelf for paintings as a point of support behind the sofa, will be more than enough to achieve results in your decoration worthy of the most current of magazines. Play it with a sheet or canvas of considerable size and superimpose others that do not make shadow. You can get amazing results while you do it.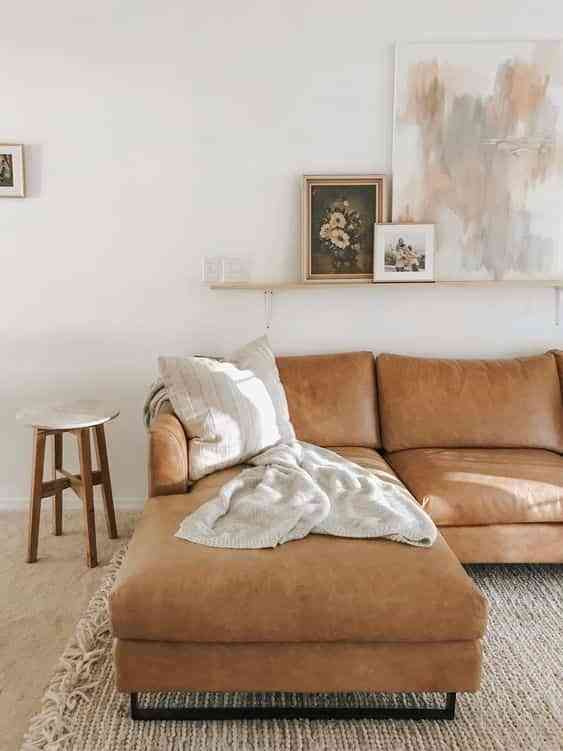 For a more linear and homogeneous image
Same size, color and filter type for the images that you incorporate, it will be everything you need to get a much more linear, peaceful and homogeneous image when decorating the wall of the sofa in your living room.
As you can see, decorating the wall of the sofa can become a simpler and faster task than you could have imagined in the beginning. Bet on the idea that best suits your style and you, and do not wait to release new air in your new room!