Do you like furniture painted in black? They are perfect for elegant and a little classic atmospheres, although they also look great in modern-style decorations, or even in vintage style environments. Furniture painted black triumphs wherever you put them. To get it right, you just have to take into account some important aspects. We tell you everything.
Choosing the color of the furniture that we want for a particular room can become a headache, especially if you do not have any finish or favorite color. In addition to our personal tastes and the effect we want to achieve, we must take into account other considerations such as the size of the room or the light it has, especially if we have in mind to choose furniture painted in black.
Although the black furniture is very elegant and They bring elegance and glamor, They are not always the most suitable for all environments. Today we want to explain everything you have to take into account if you want to decorate with black painted furniture. Keep reading.
The elegance of the furniture painted in black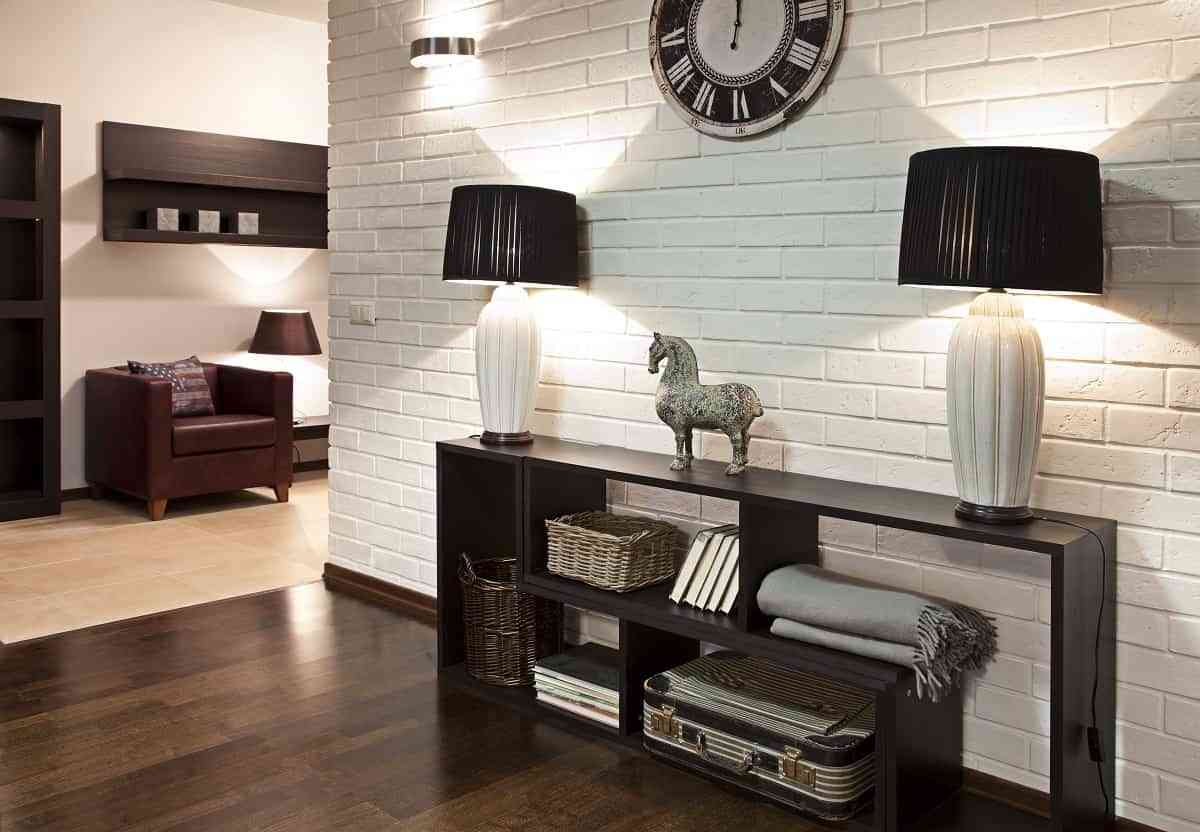 If there is a color that symbolizes elegance, that is undoubtedly black. Or at least it is one of the most elegant colors of the whole chromatic spectrum. It is capable of adding glamor to any dull and boring space, especially if it is used in the right way. The furniture painted in black are, in this sense, a great alternative for Make the decoration win in elegance.
In addition, this does not only work in decoration. Also in the universe of fashion, the color black is essential. A sample is found, for example, in the little black dress, which is a compulsory garment in any dressing room worth its salt.
Use it with caution in small spaces or in low light
However, and as it happens in fashionable outfits, we can not always use the color black at our whim We have to take into account certain considerations, if we want to decorate with furniture painted in black and achieve a good result.
To begin with, you have to know that dark shades they can subtract luminosity to the room, so you should use colors like black or dark gray in moderation. It is not advisable to decorate with furniture painted in black very small rooms or in those that are very dark, since the space will be more reduced and still oppressive.
In case you do not resist include a piece of black color in your living room, even if it is not very big or very bright, try to counteract the effect by painting the walls white or light.
Black pieces that captivate us
We already know that the color black is not always the most suitable for painting the furniture in our living room. However, there are times when we see a specific piece and then we imagine it painted black. If this has happened to you with some special piece of furniture that you have at home, do not resist and change its appearance. Look for a good brush and a little black paint and ... get to work!
You may also be interested in: Everything you need to know about furniture painting
A great idea to paint a black furniture is Give it an aged look that will bring more value and beauty to your appearance. And for you to have a little help, we tell you what are the steps you have to take to paint a furniture of black with aged look. Take note.
How to paint an aged black piece of furniture
1. To begin with, you will have to choose the paint adequate I would decide for the chalk paint, especially for its ease of use (remember that you will not have to sand the furniture or stripping it before painting it). You can also use a normal paint (yes, that is acrylic, that is, water). Personally I think that the matte paint It is better when it comes to recreating an aged look.
2. Then you will have to paint the furniture. Apply two layers let dry well between one and another.
3. It is time to undertake one of the most important jobs in the whole process: sanding. Sanding the furniture properly It is what will give you that aged look you are looking for. The key is in sanding consciously but without happening. Use a medium-grain sandpaper for this, insisting especially on the edges and corners of the furniture. For large surfaces or for the fronts of the drawers, for example, you can use an electric sander that makes your job easier.
4. The next and last step to make is Apply a good coat of dark wax. Before doing so, let the paint dry completely for 24 hours (although it seems to you that it has been dry for a long time). Give the wax with a brush, let dry a few hours and then polish with a soft brush wrapped in a stocking. You can also use a soft, lint-free cotton cloth.
With these guidelines there will be no furniture that will resist. You can paint any piece you find black and you will give your house an elegant, cosmopolitan and very personal look.