By all it is known that in Ikea who seeks finds. Find a large or small furniture, modern, classic or with rustic dyes, or furniture for a large bathroom and for a small bathroom.
Do not you have too much space in the bathroom? No problem. Look at everything you can put in one corner. Washbasin, mirror, shelves, furniture ... all with the Lillangen series and some other elements.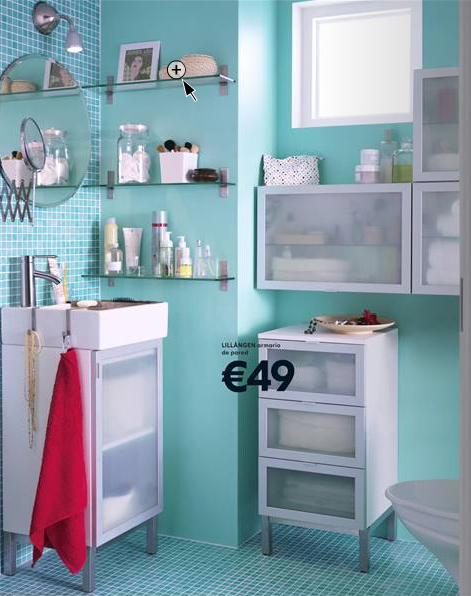 For example, cabinets, washbasin, taps, drawers, shelves, etc ... The upper cabinets also have a background of 19 cm to accommodate more objects and open vertically with what remains space to the little we already have.
You can find all the details in the Ikea bathrooms catalog.
Vía: Ikeando