The trunk is a great storage solution, since they usually offer a large extra storage space that always seems ideal and often even necessary.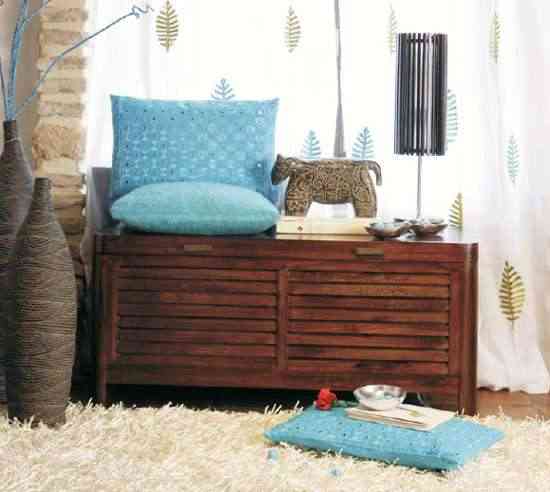 The large storage space they offer is a good excuse to include a trunk in any room of the house. However, inevitably the trunk is presented as a decorative element capable of providing personality and a special and charming 'touch' to any space.
Regardless of the use that is given to the storage space they offer, which will depend a bit on the space in which it is located or the personal needs of each one, a trunk can give a lot of play.
Placed in a room can become a seat in front of the dresser or next to the window to enjoy reading, in the living room or living room can become an extra seat, in the kitchen can be a good option to avoid placing as many chairs, in a terrace or garden can become an original coffee table ...
If you need a functional piece of furniture that also offers an extra storage space that helps you maintain order, do not hesitate, a trunk can provide both and also give an original 'touch' to your decor.