Do you have to organize a birthday party and do not want to spend a lot of money? Do not worry, it's easy. With some simple materials and your imagination You can get a great party for children or adults. We tell you some ideas to decorate a cheap birthday without missing the color and joy.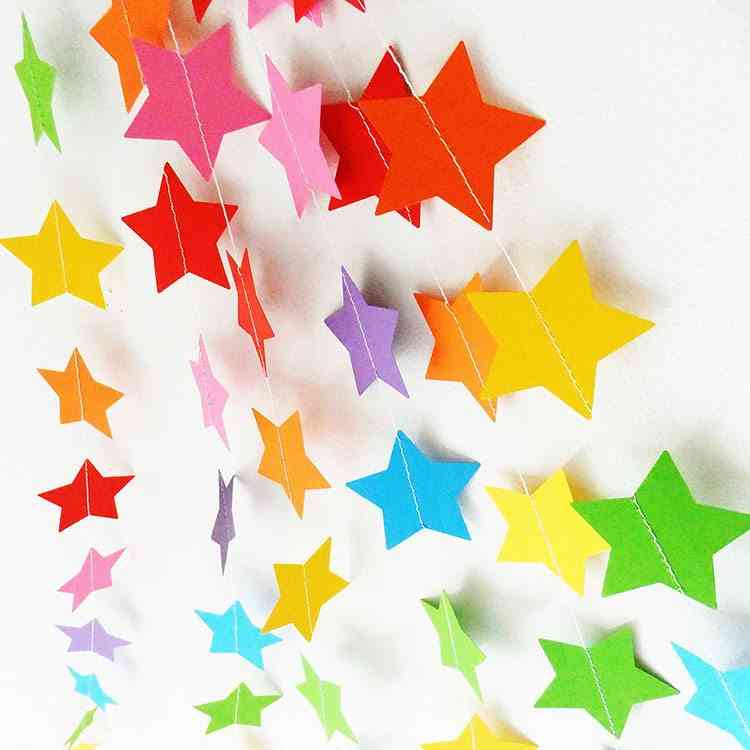 Organizing a birthday party does not have to be complicated or expensive. It does not make sense to spend a fortune in an event where the best things are not material things, but share joy and illusion with friends and family. Keep reading and discover how you can decorate a cheap birthday and succeed.
Whether the party is an adult or the a child's birthday, the philosophy is the same: the objective has to be prepare a fun party, in which everyone is the same age as you have a great time. But how is this achieved? Well I think that taking into account certain aspects that do not always have much to do with the budget available for the event.
It is true that children's birthdays with inflatable castles and entertainers contracted can be great, but small guests will also have a great time if you prepare yourself some funny Games to entertain them. The key is to guess their tastes and propose different things.
And when it comes to decorating the space the idea is the same: you can go buy a lot of ornaments and accessories to put the place where the party is going to be beautiful. But you can also give the coconut and invent some birthday decoration ideas to make yourself. You will spend little money and the result will be great.
Here's a piece of advice that seems fundamental to me: start the preparations well in advance. Do not leave it until the end. The things prepared with time come out better and thus you have more reaction time if any unforeseen situation arises.
Garlands of paper to decorate a cheap birthday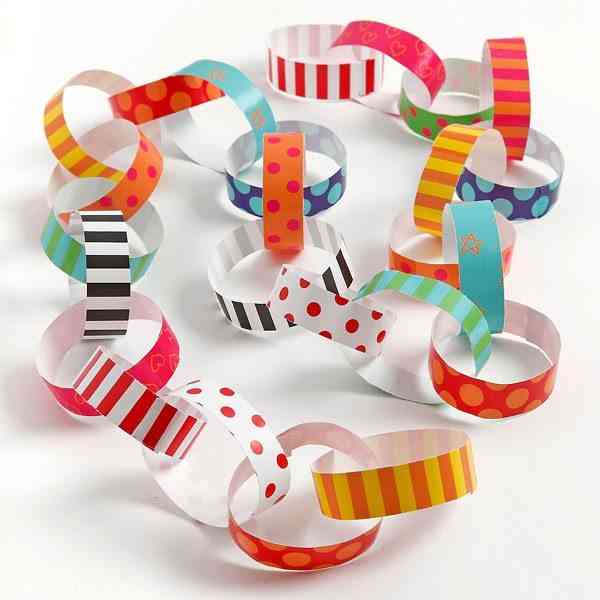 Paper is one of our biggest allies when it comes to decorating the birthday party place. It is a simple and economical material that gives us a lot of play, since we can create great decorations from him.
One thing that can not be missing in a birthday party that boasts is the garlands. Hanging around the room put a cheerful and colorful note and also look great if the party is outdoors (We still have days of good weather to enjoy the outdoors), subject to the branches of the trees in the garden or placed on the front of the house.
In addition, there are a lot of ideas that you can use to make paper garlands. One of them, very easy in addition, is that of make chains with strips of paper of colors. You just have to cut a lot of strips and go forming circles with them. Before gluing them with a paper glue, go hooking with each other to form the garland.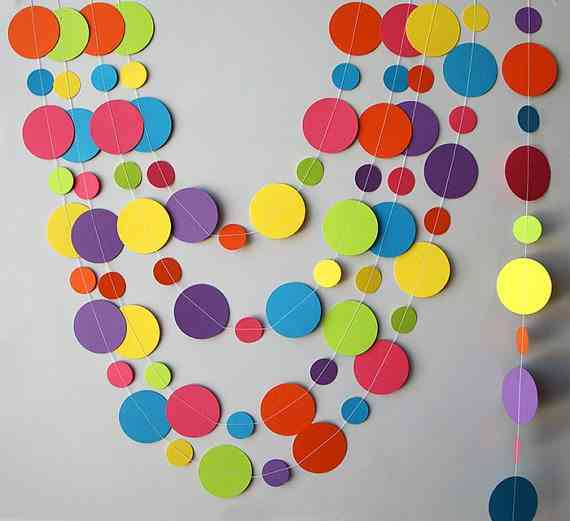 Another idea is cut cardboard circles, of different sizes and colors, and sew them with the sewing machine leaving a stretch of thread between them to go composing a multicolored garland. This type of decorations can be made in the same way by sewing stars instead of circles.
Do not miss the balloons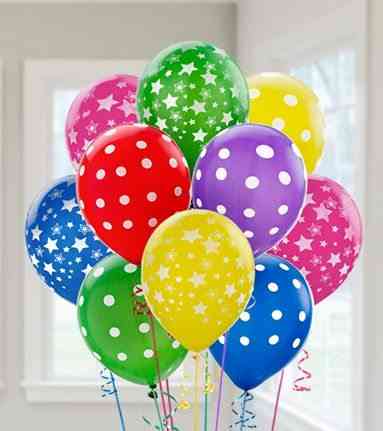 Another resource that it is very economical and that it does not have competition as far as decoration of birthday parties is concerned, are the balloons. There is no element that is better in an event of this nature.
In addition, the options are very varied, depending on the result you want to achieve. If the party is dedicated to a child, you can choose balloons of all colors for a very cheerful result.
There are times when the anniversary of the birth of a child is celebrated but many of the guests are adults. This is the case of the fiestas del First birthday of a baby. In these cases, you can decorate the space with balloons in one color (or two at the most), better in pastel colors that convey a feeling of tenderness and softness very appropriate in these cases.
And if the birthday is an adult, choose balloons in two tones that combine, such as red and white, silver and blue, etc. To your liking or to that of the birthday boy!
Great ideas with confetti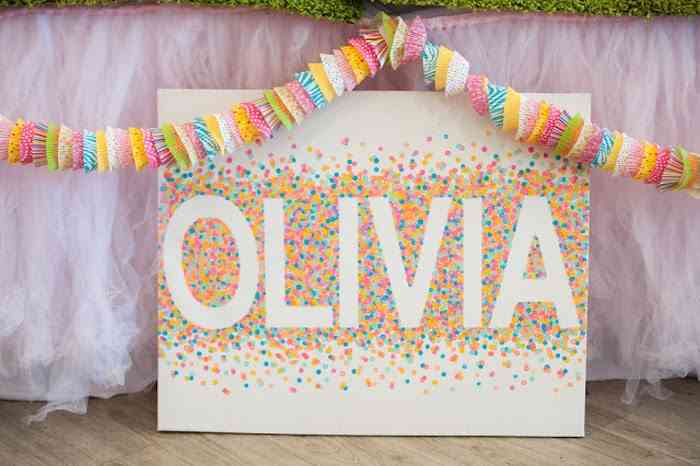 The paper confetti It is another great material to decorate a cheap birthday. Children love to manipulate it and throw it and it sure makes them have a fun time, although cleaning it later is not a pleasant task.
If you have time and desire, you can make confetti yourself. You only need a die cutter of the right size and fine paper of many colors. Start to do it many days before the party because, although it has no mystery, it can be hard to get the amount of confetti needed for the party.
You can also make a picture with the name of the birthday boy like the one in the picture, sticking confetti on a white panel. Before, trace the letters and cover them with painter's tape. So when you have pasted the confetti you can remove the tape and you will see the name in white. Cool!
All these ideas are fantastic to decorate a cheap birthday, but no less funny or special. What do you think?