Your little one is about to turn years old and you want prepare a special party? So this post interests you, because we are going to offer you some fun suggestions to decorate children's birthdays. Keep reading and stay with the ones you like the most.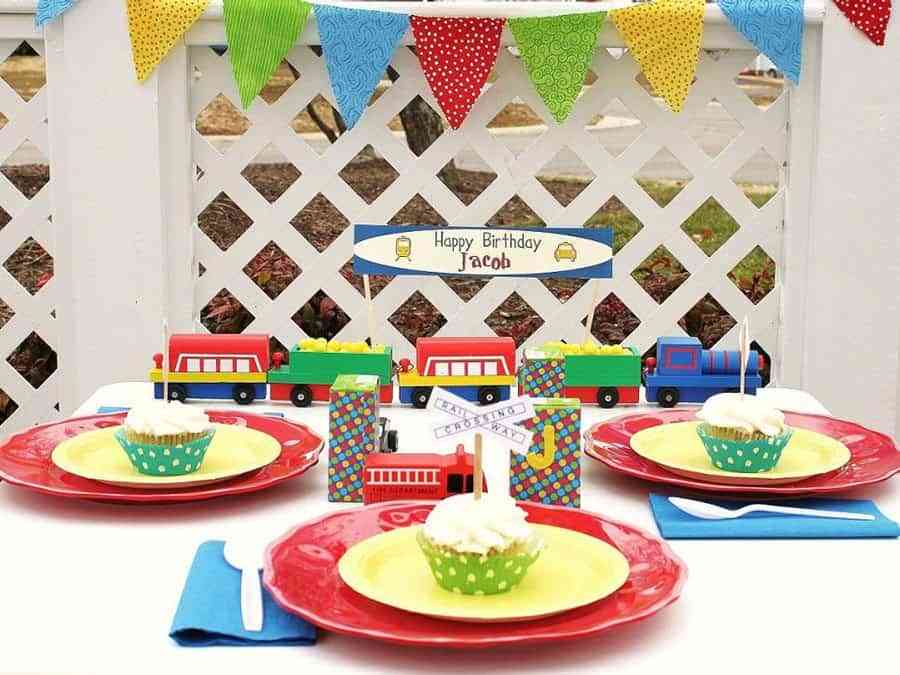 Fulfilling years is always a reason for joy, especially for the little ones who see each birthday as they pass a milestone in the dizzying career that is supposed to grow. Because decorate birthday of children is something very special, precisely because of the illusion that their anniversary party entails for them.
If this year you want to be very original and prepare for your churumbel a spectacular celebration that you can not forget, you will have to get down to work with Enough time in advance. From here we will help you with some recommendations and great ideas like the ones that we explain to you next. So decorating children's birthday is a piece of cake.
Garlands to decorate children's birthday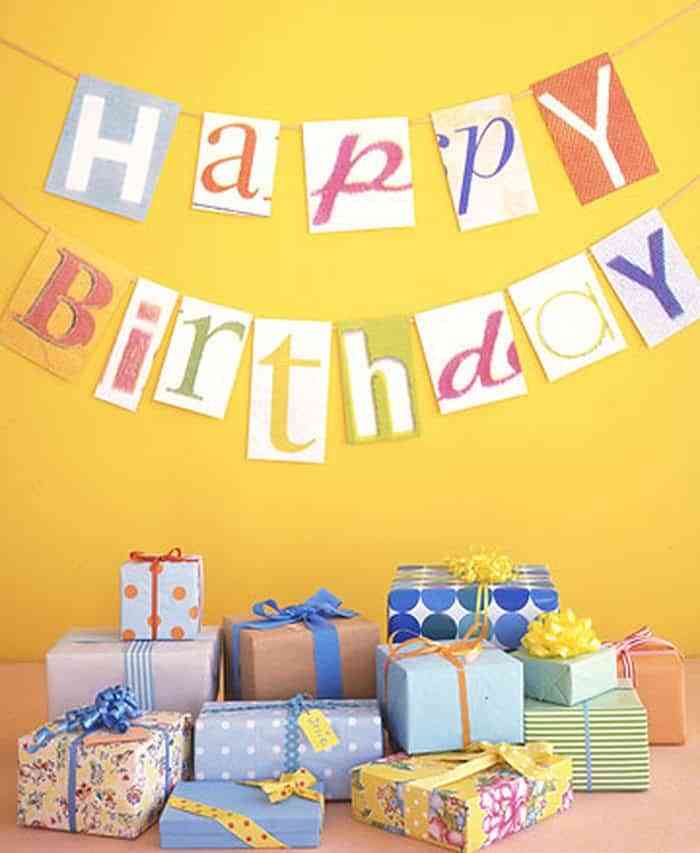 It's not the first time I talk about the garlands as a fundamental element in the decoration of a birthday. The truth is that I like them for any time and occasion, even for decorate the children's rooms permanently (and not only for parties).
And there are few elements, with the exception of balloons, that give space a more festive air what they In addition, the variety of models you can find is endless.
An idea to choose garlands to decorate children's birthday is to make them yourself with some related reason with the theme of the party (if it is thematic). You can use any material that you find fun. What do you think of this mini-garland of candies to decorate the birthday table? Is not it great?
Another idea is to hang in the place where you are going to celebrate the party a wreath of Happy Birthday. Or Happy Birthday. You can buy it (there are thousands of different models) or you can make it yourself, taking as a model this photo, with a different design and color for each letter. Give your creativity wings! Do not put limits on it!
Balloons ... of course!
On a birthday, especially if the party is small, can not miss the balloons. Together with the garlands are an essential element to decorate children's birthday (and seniors, I would say).
The fact is that you can choose to choose somewhat different balloons. Or to use them differently, forming, for example, the number of years what does the birthday boy do? An idea that can not be more fun or easier.
You can also search balloons that are original and different. Surely you find great models like these cuckoo animals. Do not tell me you do not love them!
There are golden balloons, with vintage air, in the form of letters to form the name of the protagonist of the party or the words Happy Birthday. There are also balloons with a number form that indicate the age of the celebrant. The ideas you will not miss. You just need some time to find the one you like the most to decorate children's birthdays.
A very vintage aesthetic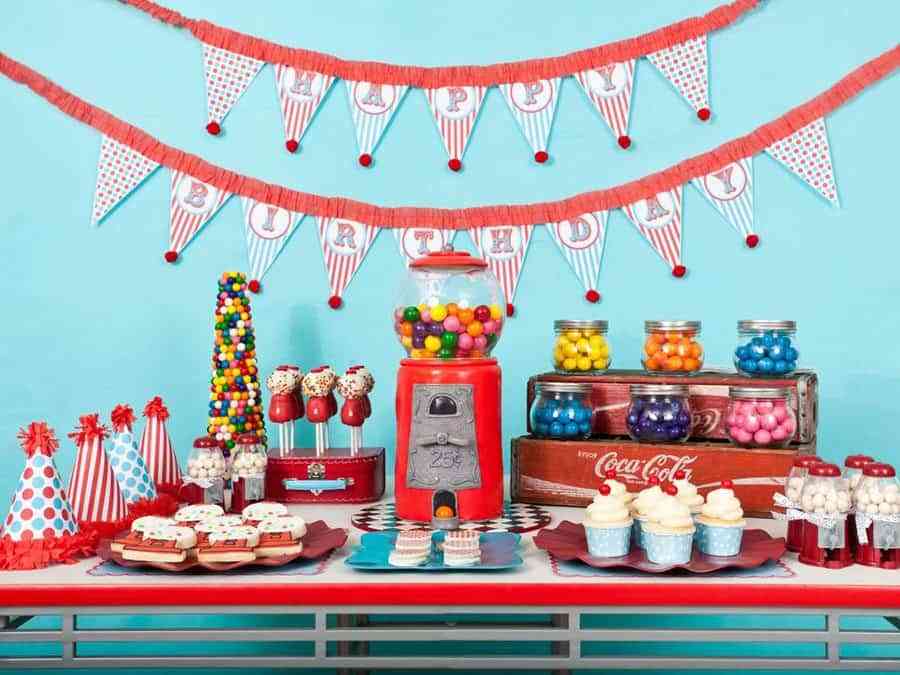 You may be a lover of vintage style in decoration or in the clothes you wear. If so, surely you love this idea to decorate children's birthday: prepare a party with a strong vintage aesthetic.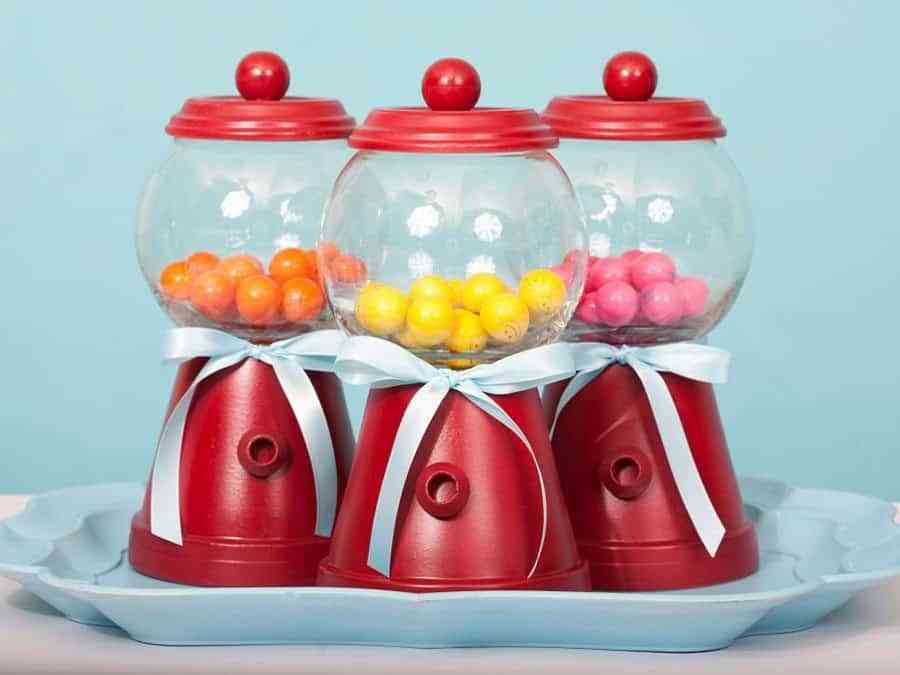 How? Well, making yours some of the ideas that we can see in the images. Gum ball machines like the ones that were before, glass jars to serve drinks accompanied by striped straws, cupcakes Decorations that look like they were taken from a bakery from the 60 years ... In short, ideas will not be missing.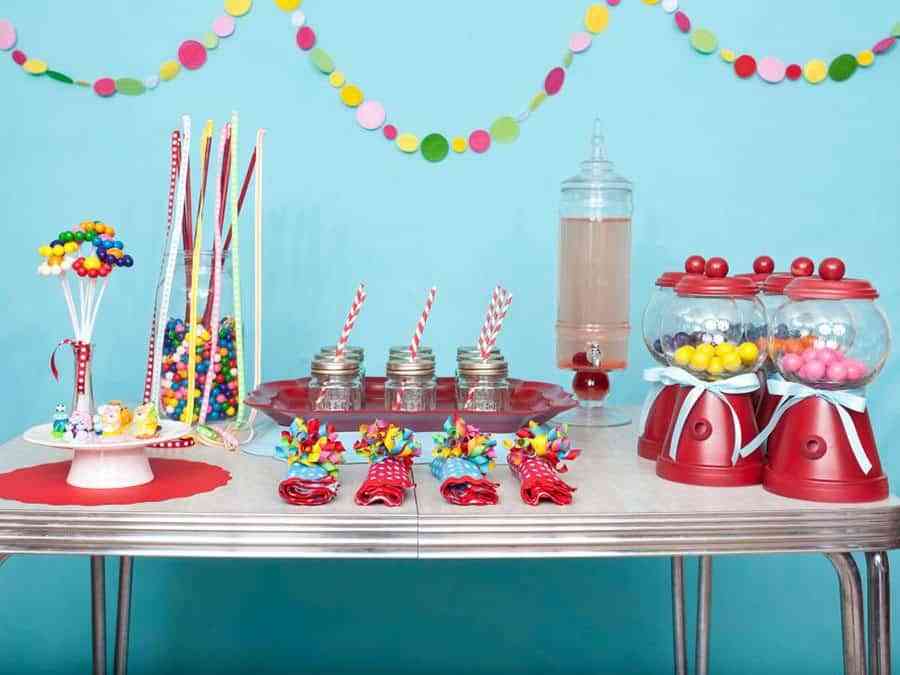 When it comes to assembling the birthday table do not give up the vintage style. Find a tablecloth that you play or very retro exhibitors like the Coca Cola wood boxes that you see in the photo. These elements are the perfect complement and get the special touch to the set.
Choose chuches well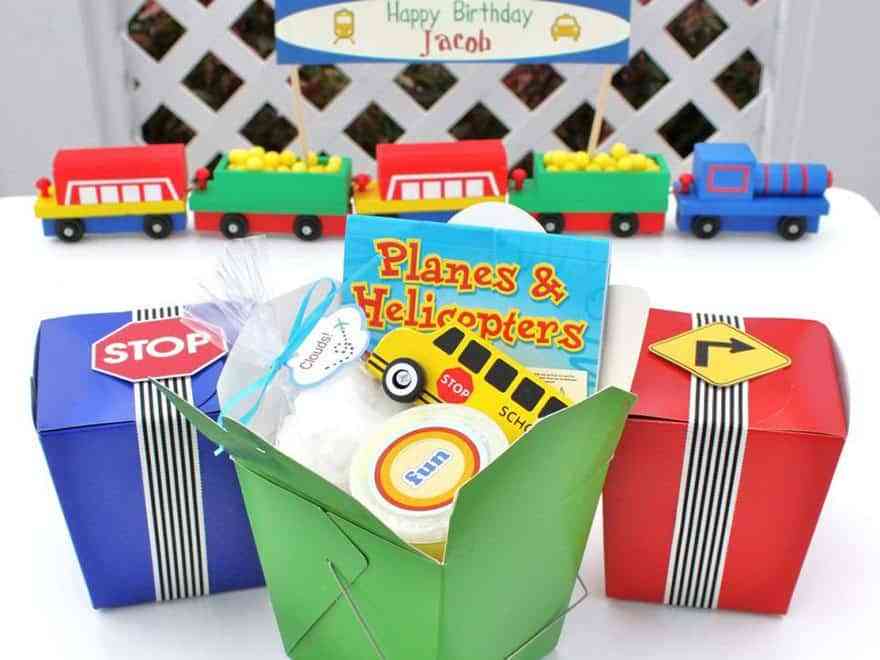 Another thing absolutely essential when it comes to decorating children's birthdays is the place and manner of present the sweets. It does not matter if you run out of drinks in the middle of the party, if the stereo breaks down or if the cake spills down the stairs. If there are sweets, the party will be saved and the children so happy.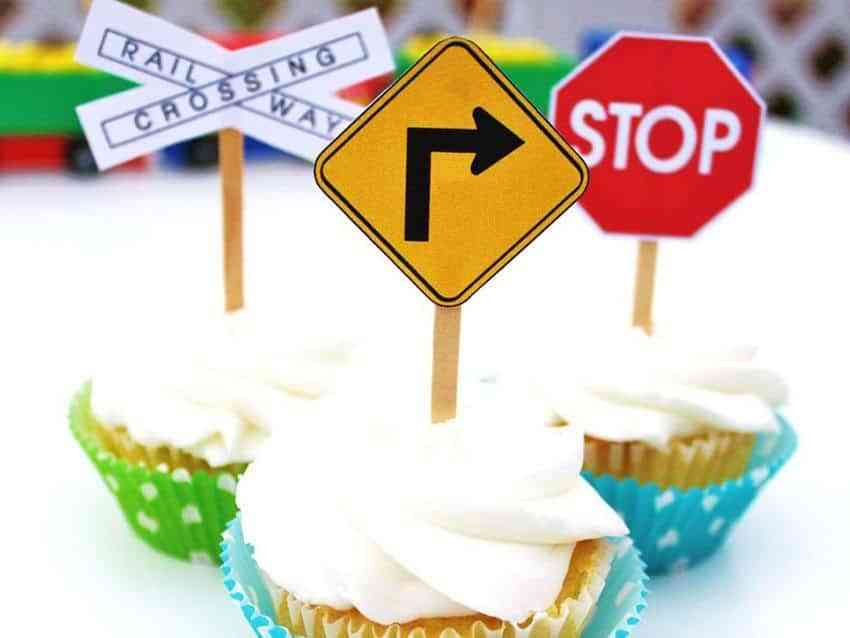 That's why it's a good idea to invest a little time and effort in thinking about the presentation of the goodies. In this sense, if the party is thematic, it is best to continue with the main issue. What do you think of these flags for decorating cupcakes in this party dedicated to vehicles and road order? Do not you think they're great?
If you put into practice some of the ideas that we give you and you put all the love, your little party will be the best in the world. Insurance!