You do not have to try to spend a lot to decorate home. Some small details make a big difference. In recent years we have seen how the stairs went from being forgotten corners of the house to become protagonists of the decoration. And although you can think of placing tiles, ceramics and so on, you can also paint them and turn them into something great that looks like the picture, total color!
Painting the stairs In vibrant colors and full of energy, it is an alternative that you have verified by yourself works great. You can do it yourself and save money on labor, and you can also take advantage of the paint that is regularly obtained at a good price. Choose paint that is suitable for stairs and for this you can get advice from the seller, it must be durable and non-slip.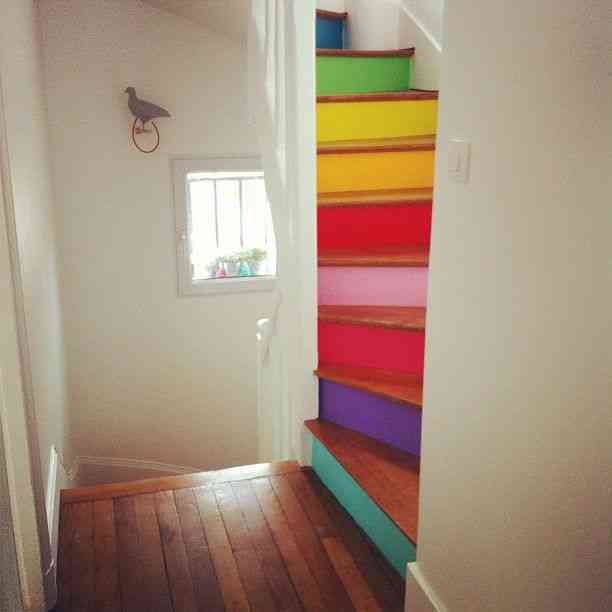 In this great idea to decorate the stairs, the colors are intense and varied, there is similarity in some that are used in successive steps but the result is a waste of color that makes them more attractive. And some stairs of reduced size and shape that we could think somewhat limited for the comfort of coming and going and for the decoration become a detail that you like a lot.
Although the base of these stairs remains with the natural color of the wood, you can, as we said before, choose a non-slip, high-quality paint to withstand the wear and tear of the staircase traffic, and paint them at all. Although in this suggestion it is very well to combine the color of the wood of the floor with the colors chosen for paint the stairs. A way to give a renewed look to the room where they stay, now that we are thinking about renewing for the 2014, and with little time and paint we can achieve it. Do you dare?
Image: Decor