One of the things that we like to do once we have everything in our humble abode, is undoubtedly give our personal touch to the walls. And is that any free space is susceptible to change or new incorporation and can become an ideal candidate to give new air to our environment of the most original, fun and even changing of the forms. Today, we encourage you to decorate walls with macramé, a trend of the most traditional that can offer much to the aesthetics of your walls. Not to be missed!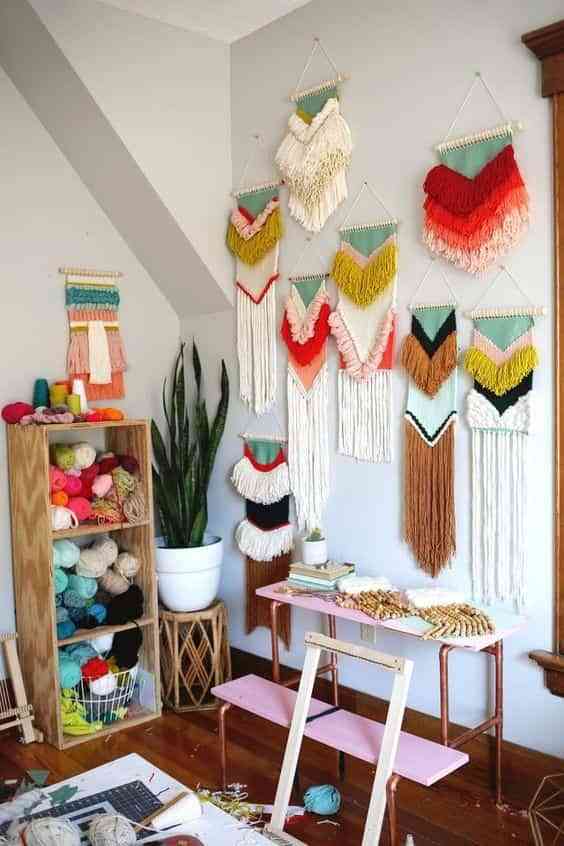 A touch of color
Nothing better than encouraging you to decorate the walls with macramé, if what you need is a touch of color and contrast in a specific space. On a piece of furniture of sobriety and high character, in a monochromatic environment that you want to give a touch of visual interest, to fill with joy a mural composition while power the depth of the whole ...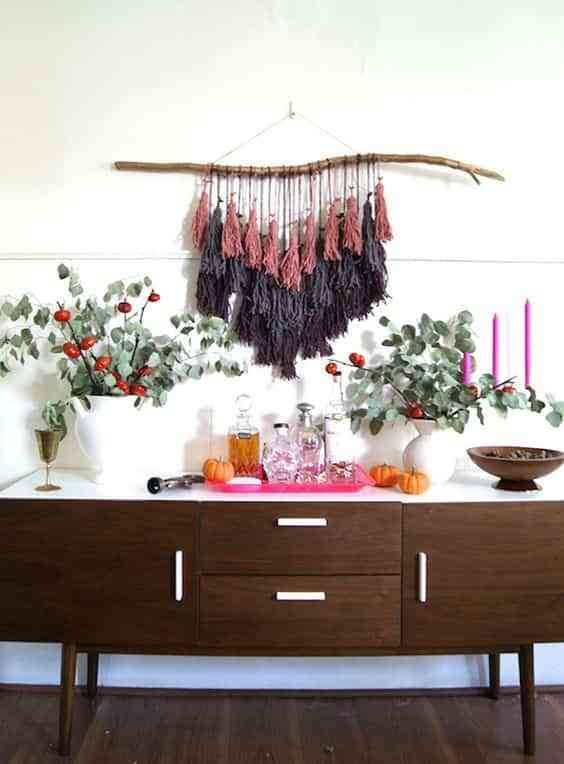 Depth to your clearest spaces
Among the simple ideas to decorate the walls of our home brilliantly, I bet that this one, of maxi size, will be one of the ones that manage to captivate you. And is that use the same color of the environment when welcoming a broad creation Carried out with the handcrafted technique of macramé, it can be all you need to completely change your interest, comfort and sense of well-being with your unique presence.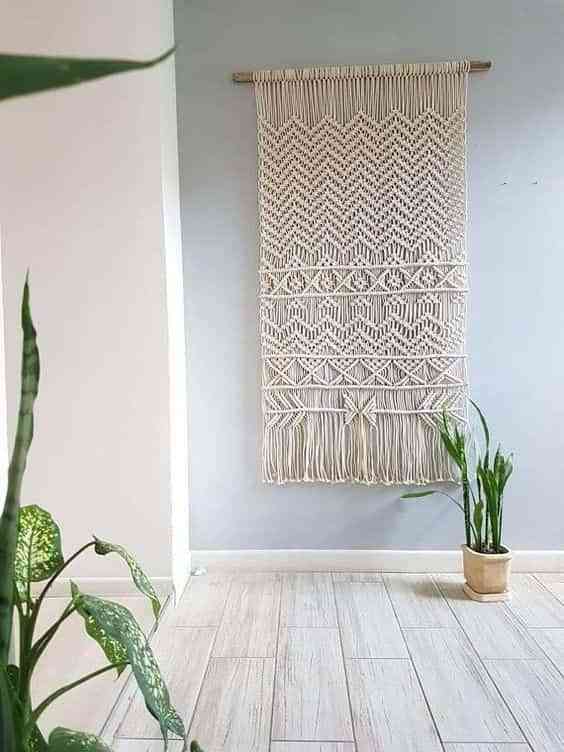 A different touch to the walls of more visual relevance
There are walls of our home that (decoratively speaking) are always expected much more than others. Clear example of this are the wall where we support the sofa in the living room (that is if you do not have it in charge of dividing rooms) and where the headboard of our bedroom bed will be placed (or maybe not). Well, both in one and in another case, using a large detail in macramé to make them shine with their own light, will mean a before and after in the room in which you can accommodate. And as if to show a button, look, look!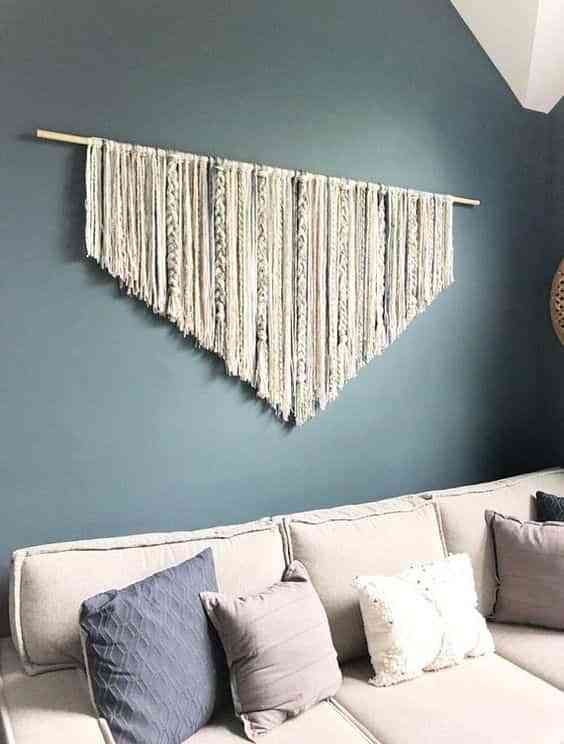 On the top of your windows
Especially where you have no curtain or blindness, this type of detail will be the icing on the rich cake that you can get to savor by encouraging you with its incorporation. And we often neglect the windows when decorating, but much more still its highest part.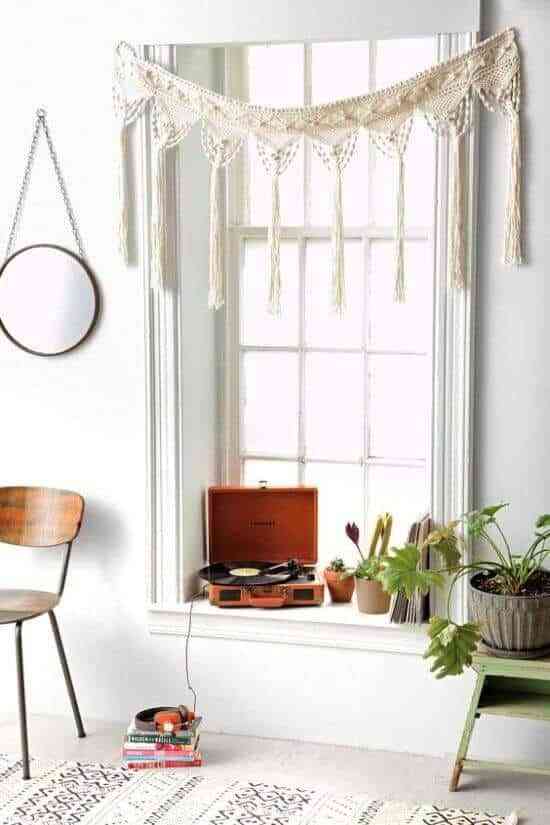 Decorate walls with macramé: Also the headboard
One of the vertical faces undisputed protagonists of the house, is undoubtedly in which we support the bed of the bedrooms. Around its decoration, will turn the rest of elements both furnishings and aesthetics, so it is advisable not to err when it comes to solving your design. See how they did it in the case I show you next. On a sheet of cardboard and to give depth and contrast to the wall, a large macrame ornament has been placed that deserves the privileged place that has been granted in the bedroom. Do not you think it's an idea as beautiful as it is original?
Something more restrained (but not less beautiful) is the next case. Without headboard and betting to incorporate a detail in macramé something higher than usual, I present the next bedroom. I do not know you, but I can not seem more delicate and different to give a unique touch to the most intimate and personal space at home.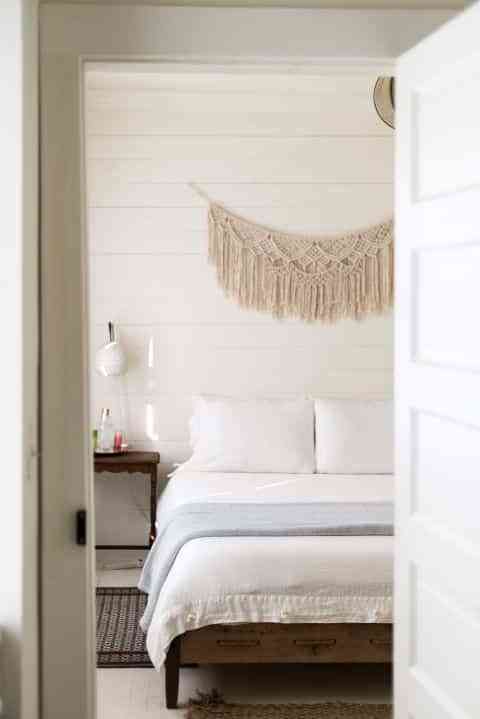 Simple additions and great beauty
A simple and natural branch, can become the perfect base to unleash your most personal creations if you are thinking about getting with practice. Great idea for renovate your home with low cost decoration that will make you shine spaces where you can accommodate.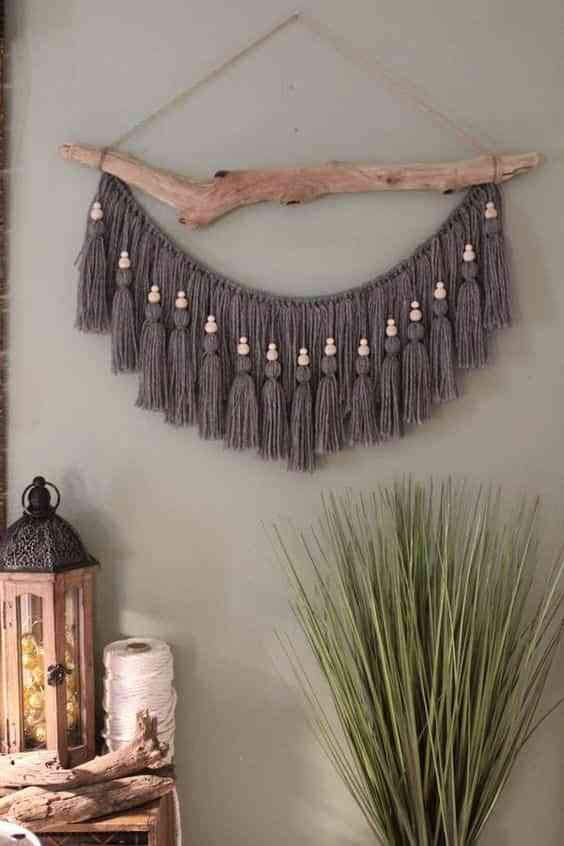 In areas of passage
Decorating walls with macramé in areas of passage is an idea to contemplate in most of occasions if the vinyls, prints and pictures have reached the point of getting bored Visually speaking and space on the floor is precisely what you lack.
Also in the windows
The curtains made by this practice, will be another nice option to take into account if you do not intend to stop the entry of natural light inside the house. Forms, colors and different types of knot and braid you will find in the market depending on your tastes and style.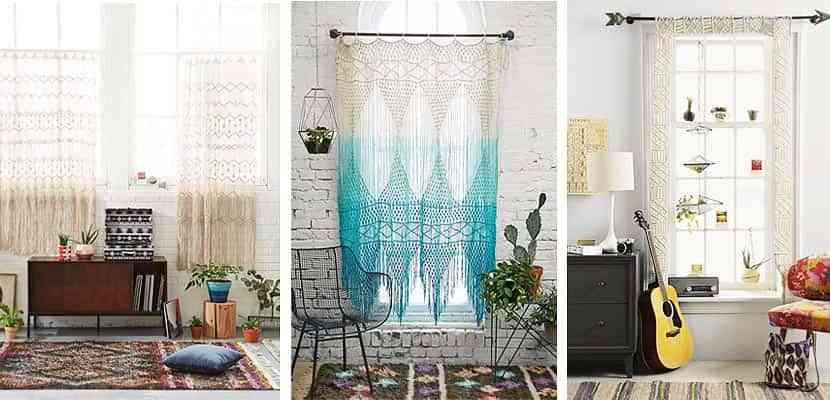 As you can see, decorating walls with macramé in your home can admit many more variants than a priori you might think. Bet on the ones that best suit your spaces, and do not wait any longer to show off the latest walls!