As we discussed in the previous publication, today we will continue talking about the types of blinds that can be found in specialized stores. If you still do not know which one to choose, keep reading, maybe our suggestions can be very useful.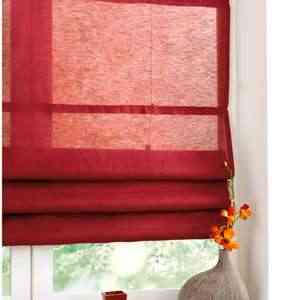 The Venetian or Abalone Estor It is not usually seen today as much as others. It is different from all the others in the vaporous sense of fabrics. This type of blind usually uses overabundance of tissue, it can even exceed four times the surface of the blind itself.
Because of this, lightweight textiles are recommended for making them. Tissue strips on the fabric make this type of shade look somewhat overloaded and oversaturated.
The so-called Night and Day Storm It is perfect for bedrooms. They are a set of two curtains, one with more dense fabric so as not to let the light through during the night and the other with translucent fabric that lets in some light, perfect for the day.
The Rolling Shutter it is arranged in such a way that we can, through various mechanisms - manual or motorized - raise it and that it is rolled up in the form of a horizontal tube.
This type of blind allows technical fabrics or specific sheets that do not need any domestic maintenance since they can not be washed.
As you can see there are many types of blinds that we can choose for the decoration of our home. For this we must base ourselves on our needs and those of our families.