Good morning friends, today we talk about decorating with tenteras any corner of our home. In this way we will be contributing a brushstroke, of course, of the most original.
Have you ever talked a little about an example of teapots, to decorate the garden ... an original idea and that we will not see in many houses.
The truth is that the teapot, as an article, is quite decorative in itself. If you have an old teapot, surely you would like it to be the protagonist of a table .. for example.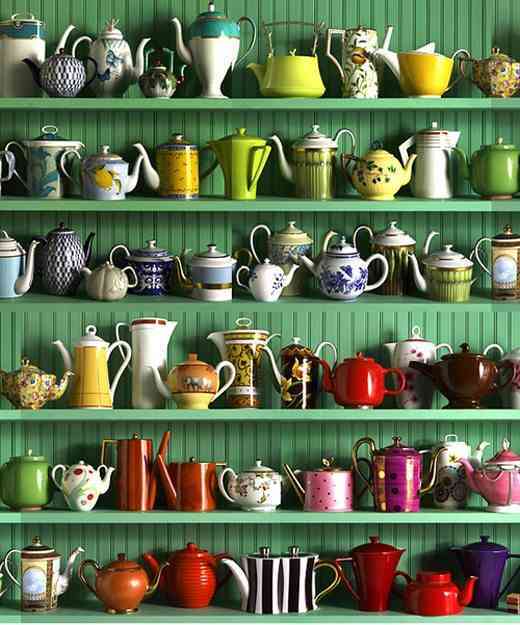 In this way, the teapot, departs a little from its original function .. to incorporate it into the world of decoration.
Aesthetically, you can put a teapot as a centerpiece. If it is large use only one and then complements with beautiful flowers.
If the teapot is small, you can put several and create wonderful sets that harmonize with the rest of the decoration.
But teapots can also be hung, for example from the wall. You can create a small mural with them or put a few in a way that you like.
Fill them with flowers is a very striking option. If you like different pots, a teapot is definitely one of these options that you can use.
Imagine putting a few on the terrace, either on the wall, on the floor or on some nice table. Then transplant a flower or a plant that you like.
You can also enable a space in a shelf that you have at home. In the space that you leave adds a row of teapots ... very nice and clean.
You can make space to put old or more modern teapots .. you will even give a vintage touch to your home.
If you like this style teapots, without doubt, are a great opportunity. I hope you like it and here are some pictures so you can see how they look.
Photo: