Good morning friends! In today's space we will talk about the decoration with these magnificent Arco lamps.
This type of lamps is one of our favorite items because they illuminate our home in an elegant and modern way.
They are classic pieces, in the world of design, and give style to any space where they are placed. In other articles we have already talked about how to illuminate any of our spaces. Today we recommend the arch lamp, also called Arco Floor Lamp.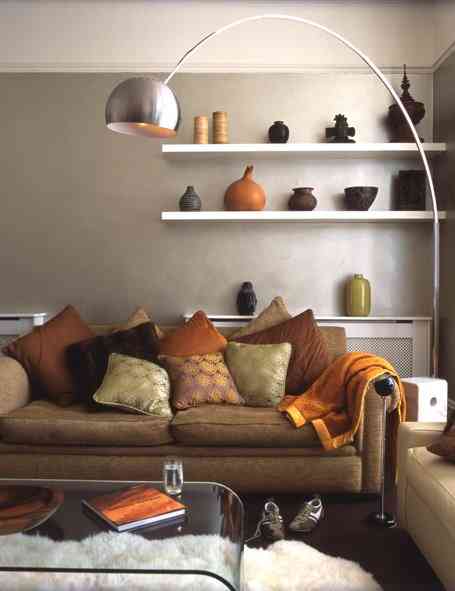 Created in the 62 by the brothers Achille and Giacomo Castiglioni, this wonderful floor lamp raised a great expectation, inside the interior decoration.
All an innovation within this great sector, as is the world of decoration ... in this way, its design, has survived so many years .. now we can include it in a vintage style.
A famous lamp that constitutes this important arch, which has a large telescopic arm made of stainless steel .. and this is located on a base ... in this case of marble.
A great curve of style, with an aluminum tulip also curved shape, which will give us its light to illuminate the darkest corners.
Normally the base is usually quite heavy, in this way it can counteract with the curvature of the body of the lamp and thus not fall forward.
The Arco lamp usually has three very functional positions, so that we can direct the light to different parts of the room.
A lamp that we can put in any place like the dining room, the living room .. an original model that has been commercialized by the Flos brand, among many others.
A very particular lamp that will provide elegance to all our spaces. If you were looking for an idea to light up the living room or any other room, today we offer you classic lamps, arc type.