Many colors we can use for decorate a room, as we have shown you before, and of course many of us have already seen from our space. The combination of colors plays an important role in interior decoration. You can succeed or you can fail colorfully. We must try to find the colors that we like so we have a room that satisfies us and that also looks splendid.
Today we suggest two colors that have a long tradition as colors for decorate a room, and of course they are great colors. Gray and white contribute to the brightness so they are suitable if you have problems with natural lighting or have a very small space for your living room. And of course, you can always take advantage of the very elegant decorations and vintage style, which we show you in the image is a minimalist decoration.
In addition, such a luminous decoration is always good for changing the appearance, just by changing the colors of the elements or adding a detail such as a wall painted in a vibrant color but what is enjoyed is the neutral color, of course is gray and white lounge decoration, It is the perfect choice. The colors fuse well and can be combined with a variety of cool and warm colors so we insist, the greatest versatility when decorating.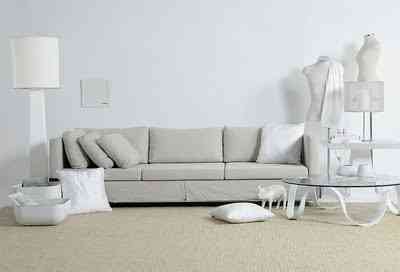 On the other hand, this decoration is also especially favorable when we have to resort to expanding a living room, and we have little space, so we can create a spacious, bright and with the feeling of having a large space. The grays have several tonalities so you can lean towards a different tone and the whites also have wonderful tones that can easily be combined with others. Like the one in the image, an environment of neatness and perfect order.