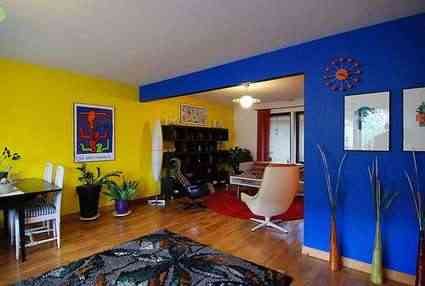 Usually, when decorating our home, colors are one of the main factors and it is very common to start with them. Choosing the color can become a difficult task, since it is often difficult to imagine the result. To help you, today we show you decoration in blue, red and yellow.
You can commit to a single color and give it the main role. If you do not want a monochromatic room, it is best to soften with other colors using them in accessories and furniture. Mixing textures and colors is perfect for this.
Red, blue and yellow complement each other very well when it comes to decorating our home. In the image, a room where blue reigns is very well contrasted by yellow in pictures on the wall. Yellow adds lighting to the blue room.