We all know the beauty of which the ancient civilizations were carriers, among them no one can deny the style, luxury and fundamental characteristics of the spaces designed by the Egyptians.
This trend tries to rescue from the antipodes of decoration the most outstanding furniture pieces, transforming them into a vanguard product with a beauty without comparison.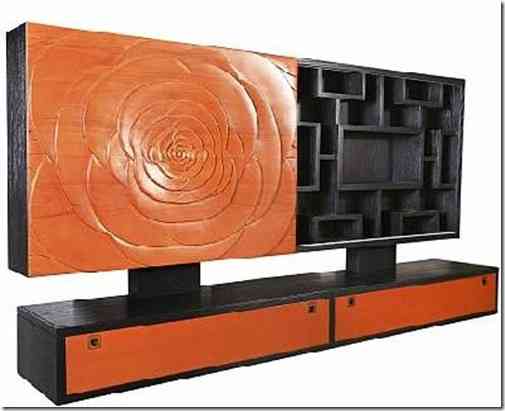 In fact, the Egyptians They did not find the end of their creators of furniture with the decline of Pharaonic civilization, the country has creative geniuses of international relevance in the making of furniture.
But there is a new proposal developed by 20 furniture brands en Egypt, which bet on young creators to rescue from the past those structures that were the delight of the ancients.
Working together these Egyptian design companies, seek the constitution of a transgressive collection that highlights the most relevant pieces of its millenary heritage in furniture making.
The new brand was baptized as "Kyme" which in a literal translation means "Black land" alluding to the margins of Nile river, direct cause of the apogee and development of its civilization.
The line "Kyme " was presented with great success in the design salons of Milan and bets firmly entrenched as a fresh and renewed trend that tries to bring us the lavishness and luxury of the past in durable and beautiful materials for its conception.
If you are looking for a themed or simply a highlight piece for your current aesthetics in the spaces, without a doubt this collection will surprise you and become exactly what you were looking for.