stylist Miguel Vieira I launch a furniture line based on a contemporary philosophy and with an irreverent and sophisticated design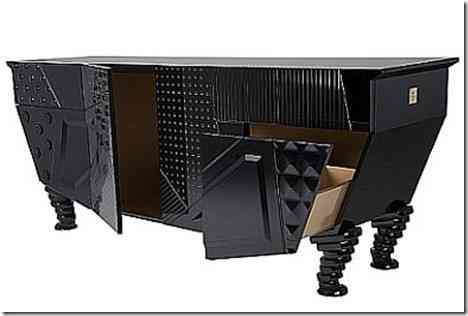 From the world of fashion to interior design, a true leap in the career of Portuguese Miguel Vieira whose style marks a before and after in the aesthetic conception of the pieces.
The line launched by the creator is called "Miguel Vieira Casa", in this first installment he shows a decontracted and very intimate look at his conception of aesthetics, which manages to merge with materials and textures that do not generally interact, thus confining the creation of timeless pieces marked by a cello of the creator.
The visual of a stylist impregnated in the world of glamor and style does not go completely unnoticed, prioritizing the durability of the pieces by the implementation of fine exotic woods of incomparable beauty and a finishing of excellence that makes up a collection that will surely be the envy of all its visitors.
The creator takes care of the detail as in his stylistic work, highlights the use of materials such as gold, lacquered and special coatings, creating insurmountable pieces endowed with incomparable beauty and applicable to any type of style with great simplicity.
The creation of refined furniture highlighting its particular natural beauty is also one of the characteristics of the artist who has a collection in which we can find practically everything, from highly detailed and worked pieces to some totally discrete, always respecting a quality in materials that is second to none and a unique aesthetic conception.
Providing this mixture of complex and refined pieces, the artist also goes through time, creating classic and avant-garde trends in the same collection, really Miguel Viera is very clear about their capabilities and exploits them to the maximum in a collection worthy of envy and only conceived by a genius creator of his size.