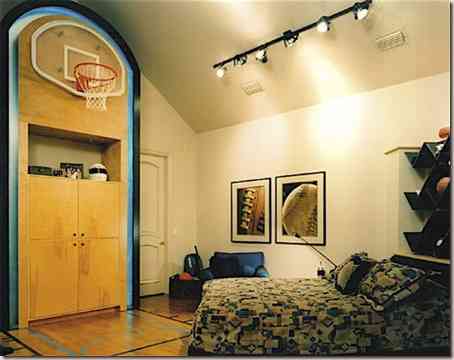 When we decide decorating young spaces We find no matter where the globe is located, in which we find a common denominator based on the archetype of structure or themes that could be dealt with, and this is undoubtedly the sports, the same regardless of their type, are capable of developing immeasurable fanaticisms and admirements so powerful that they can completely change the lifestyle of those who practice it or observe it in a completely positive way.
In the case of soccer and basketball we can affirm that they are the most popular sports on the planet, in some cases it is unthinkable that other types of activities are practiced, because no type of infrastructure is necessary beyond a ball, and public spaces encourage their development, it is for what we highlight some decorative shapes designed for spaces that show enhance the taste and appreciation for sports or generate a turning point in commercial decorations as is the case of stores dedicated to market these products.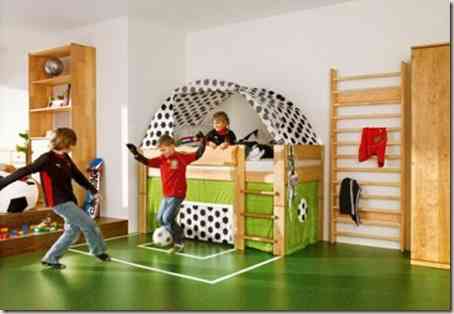 First of all we will highlight the armchairs made by the company Vip Skating which makes extremely comfortable and highly avant-garde models inspired by all kinds of balls including balls, as is the case with golf or tennis, ideal for a free and transgressive youth space or a sports shop.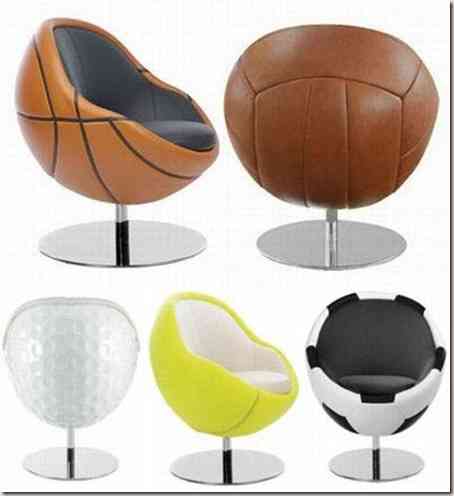 Luxury on the other hand he bets on graphic decoration, and presents beautiful murals that simulate participating in a passionate encounter soccer in our own bedroom, undoubtedly a landscape that all sports fans will appreciate.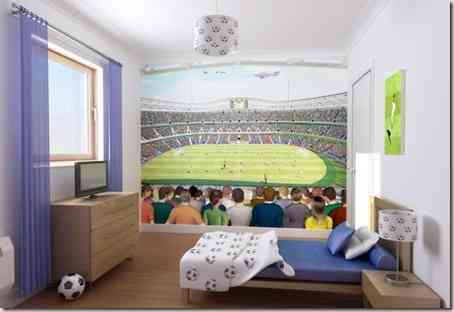 But if what you prefer is to practice your favorite sport within the comfort of your bedroom this is not always possible unless you have the designs of desingdazzle, an American company that creates a basketball court in your own room, with a range of ornaments thematic that will provide an incredible atmosphere.
Last but not least, it should be noted that you will find absolutely everything to make your thematic decoration, and that there is all kinds of surprising pieces with innovative morphologies inspired, This is the case of this universal command that is itself a soccer ball.