The wallpaper has returned with great force. For a few decades they were in the doldrums, although it is true that they have never stopped using, but the amount of painting techniques and then the arrival of the adhesive vinyl relegated them to a second place. However, at present they are recovering their importance and this is evident in collections such as the one presented by the French Casamance.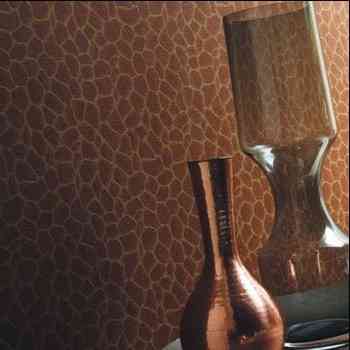 It is a collection of wall papers called Massai. The name of this African aboriginal people is owed to its inspiration in the wild nature of Africa. All the landscapes of the continent have a place in the collection, from the earthy tones of the desert or the savannah, to the green moss of the forest or the wood of its immense trees. Also the skins of the animals that inhabit it are present, like the paper with the particular drawing of the skin of a giraffe.
All this gives us a feeling of natural purity, of wild essence, which floods our house with an ethnic environment that can only come from the African continent.
Given the variety of elements to represent and the difference of prints and textures, the collection combines several printing techniques.
Its strong aesthetic presence means that there is no need for excessive furniture or too much ornamentation, but simple pieces that are perfectly complemented with the decoration of the wall. A roll of one of these papers has a price of 72, 60 €.
More information: Casamance
Via: Decoratrix