Slow Chair It is a design for the signature Vitra who made Ronan y Erwan Bouroullec a year ago. Its design and elegance are exquisite, but one feature that sets it apart from other chairs is its lightness, the result of the materials that compose it.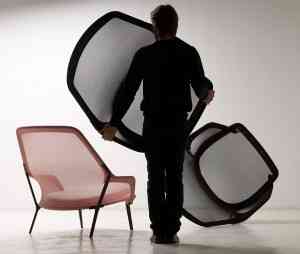 It is created with a metallic structure and a knitted fabric of great resistance that fits firmly to it. The result of this upholstery is a semi-transparency that is combined with a soft cushion in the seat part. You can also add one more on the back and complete with a foot rest.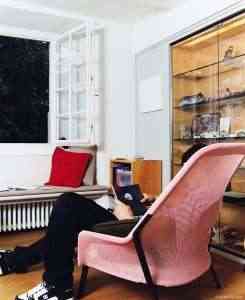 In the living room or in the garden, the Slow Chair It is pleasantly elegant, in four different colors, but without compromising a high level of comfort.
Further information: Vitra
Vía: Home Space