Commonly used today, the desks have been from the nineteenth century, one of the furniture that has changed the most in terms of materials and dimensions, although they remain in their same form, because they are attractive and functional. Modern life demands elegant and practical desks for the office and for the home, because of course, now we can work from home and deal with a thousand things in which a desk comes to us wonders.
For those who are thinking of buying a desk, today we tell you about a wonderful design, a desk with designer drawers. When buying desks we can not only opt for a practical desk in its dimensions and high quality, design is also important, because it can do much for the environment where we are going to work and what better to do it in a desk as attractive as this one .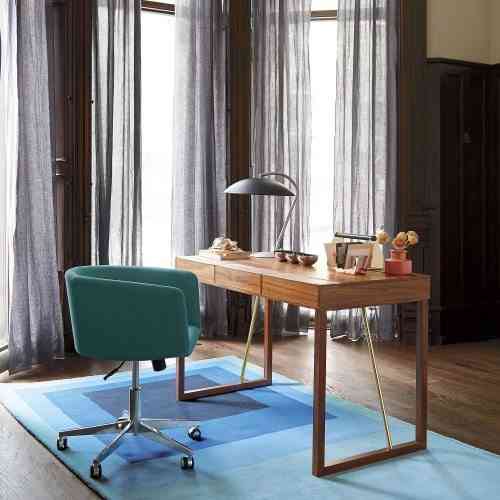 Desk with hidden drawers
This is a desk with designer drawers, a piece designed to be useful but also at the most attractive. It will be exquisitely integrated to the environment of any style of decoration you have in the office and at home. Thanks to its fine finish, the high quality material that is visible to the naked eye, the design devoid of ostentation and inclined to the basics, a bit minimalist we think, but that does nothing but increase its appeal.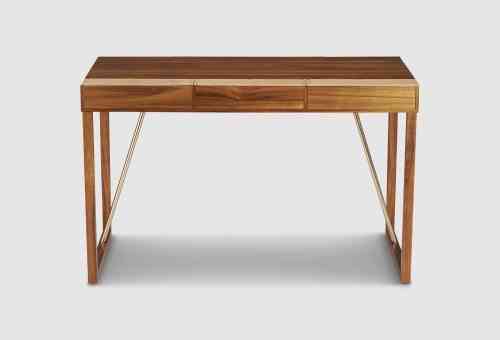 The lines are basic and firm, you can see a desk that is comfortable for the task of writing, answering correspondence, doing homework, and with dimensions that you can take advantage of if you do not have much space in the area available in the bedroom or in a corner of the room. And with its attractive design it will contribute to the environment, so it is not necessary to make much effort to find a place for this beautiful desk with designer drawers.
Designer desk for home
When we want to add an element as a design drawer desk, true is that we must invest in it, but that gives us the advantage of a piece of furniture that looks great and will look like this for a long time, unlike other accessible options. So this desk is well worth for the pleasure of having a modern furniture, design and beauty, with fine finish, attractive appearance to the maximum and drawers that are not even noticed, because that is its main quality, the space that occupies the same reduces, thanks to the arrangement of the drawers that as you will see in the image, they are wide.
A view of the different angles of this beautiful desk you can see in these images, which is a beautiful desk of Lime Studio and you can always discover more of it on your website.