Given its name, from the beginning we imagine that something will have to do with this piece of furniture with the Chaise Long, and indeed, it is.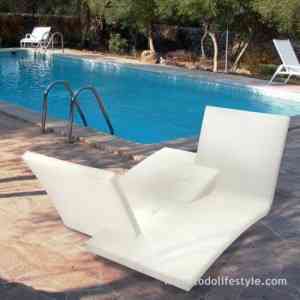 We could say that it is a Chaise Longue raised to the square since they are two pieces that can be united to form a double set in which the bodies will be face to face. The way they are integrated facilitates communication.
Dialoungue It has been designed by Michael Hilgers and it is perfect both for the garden and for going to the beach, pool, etc ... since it is water resistant and easy to store. Through TodoLifeStyle you can get them for a price of 650 €.
More information: TodoLifeStyle