Are you looking for a natural and authentic atmosphere for your home? It is the best way to create spaces in which to feel at ease, fleeing from the artificial and finding ways to discover the true essence of things. Today we propose some ideas to decorate with natural materials.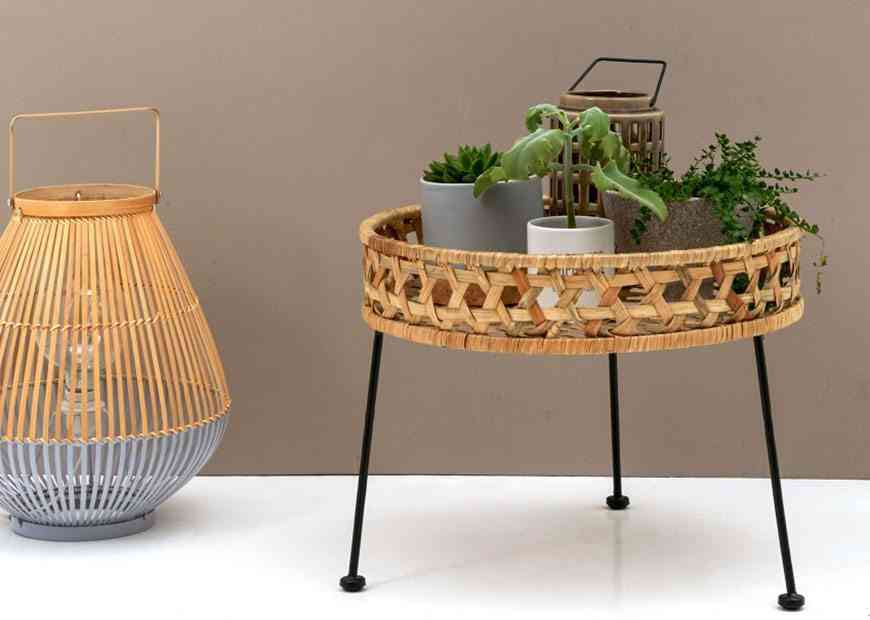 Betting on the natural, for the authentic, and move away from the superficial is the slogan that you have to keep in mind if you want to get a cozy house and very special. This happens by decorating with natural materials, which should not be outdated and not very elegant.
As you will see below, decorating with natural materials and choosing wood, fabrics such as cotton or linen, or vegetal fibers will help you create comfortable and authentic spaces. Here are some recommendations.
Wood to decorate with natural materials
Wood adds warmth to a house. It is not new. And is that this material, noble where there are, evokes like no other nature and is decorative to the fullest.
Despite the new materials that exist today in the field of coatings, which are many and very special, few reach the warmth that provides a wooden floor. Walking barefoot on a wooden floor or parquet is a great feeling.
And what about the walls? Cover them with wood It can be a great idea to decorate with natural materials and add spontaneity to a space, either in the form of frieze up to half height or covering a complete wall. Of course, be careful with the excesses that can make the environment too overloaded.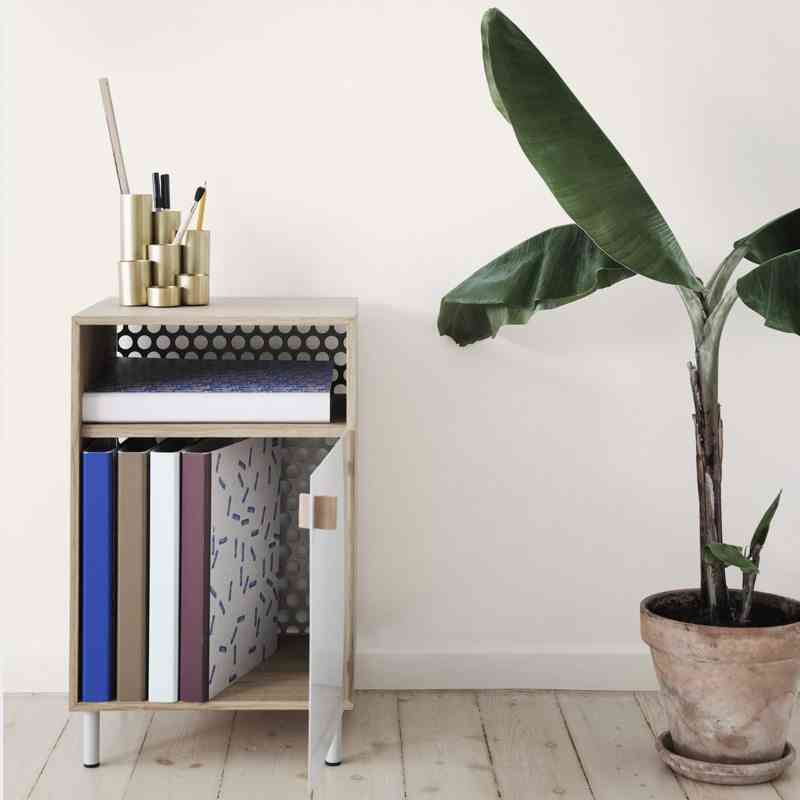 Wood is also a must as far as furniture is concerned. Depending on its finish, texture and color we will achieve a more rustic, classic or contemporary effect, but always natural to 100%. I personally like the finish of the washed wood, to the natural Or also painted or pickled.
One of the essential chapters when talking about wood and how to use it to decorate is the theme of the recycled pallets. From these elements, which were previously considered only pieces of wood that had to be disposed of, today surprising furniture and a host of special things are manufactured. In fact, it could be said that we are living an authentic passion for pallets And thanks to them, in addition to decorating with natural materials in a different and special way, we recycle and contribute to take care of the environment. What more could you want?
Vegetable fibers, yesterday and today
Vegetable fibers are natural materials par excellence and the objects made with them are fresh and authentic. Wicker, sisal, rattan, water hyacinth ... There is a wide repertoire of fibers to incorporate into our spaces. Further, They are tough and easy to maintain and they are especially suitable for summer environments.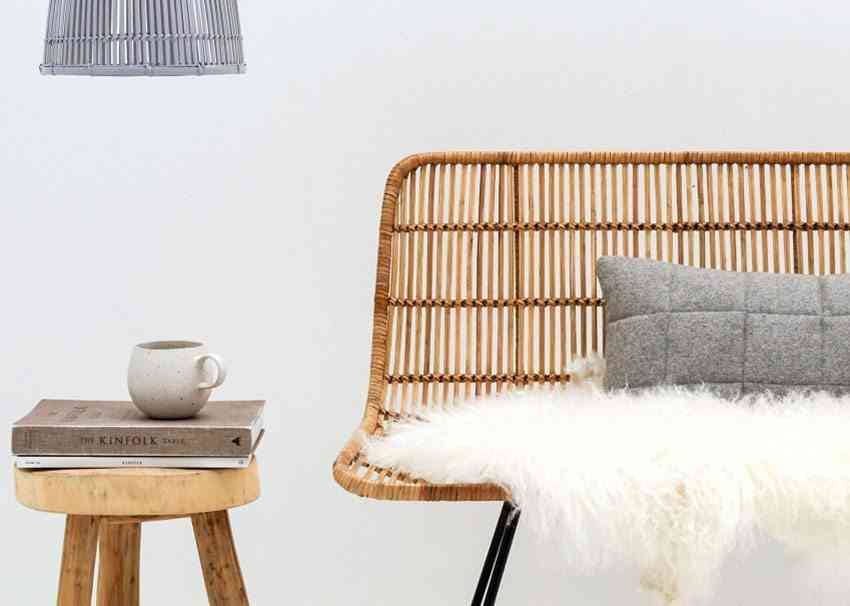 Its applications are numerous, from furniture such as armchairs, chairs or tables, to storage containers, lamps, trays, carpets and mats, etc. The rattan baskets They are really practical for storing things in the bathroom or bedroom.
As far as furniture is concerned, and although in our memory there are still images of old wicker pieces, for example, there are very modern furniture of current invoice made from vegetable fibers. An idea to take into account.
Natural fabrics such as cotton or linen
They may be simpler and less glamorous than other synthetic fabrics, but if you stop to think, what can be more elegant than the authenticity of totally natural fibers?
Choose cotton or linen to make the textiles of your home and see the result, whether you opt for natural tones or are dyed in different colors (green, brown and gray are perfect to accentuate even more natural air that you want for the house). Use these fabrics in curtains, cushions, for bedding, etc. A touch of freshness that you will love.
Do not miss plants and flowers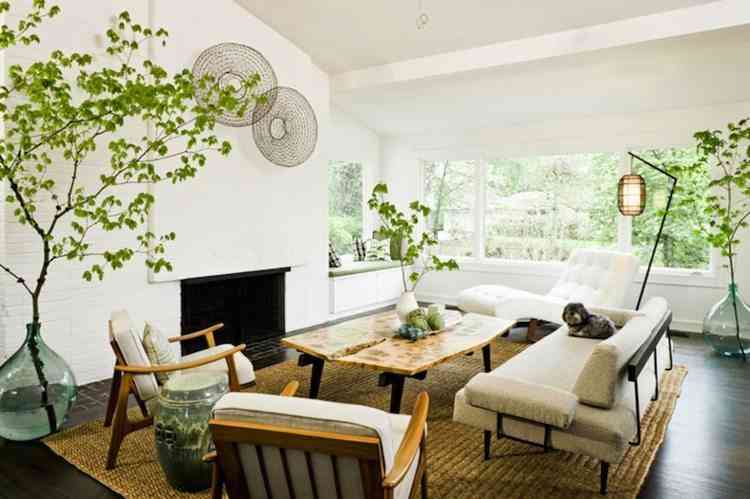 It's not the first time we've talked about how important it can be to incorporate a green and natural touch to the decoration of the house, and there is no better way to do it than through plants and flowers. It is the most effective way to introduce nature at home.
Plants, natural or artificial, combine a thousand wonders with plant fibers, wood and other natural materials. It can be by the color, by the natural essence that they have, but do not stop incorporate some plants to your house. They will look great in any room, even in the kitchen and the bathroom.
Another good idea is introduce plant motifs otherwise, in textiles, wallpapers, etc. Look for floral prints for the bedding, or cover a wall (totally or partially) with a wallpaper inspired by plants.
Think of all these ideas and rescue the ones that you like the most to put at home a very natural air. You will succeed fully.