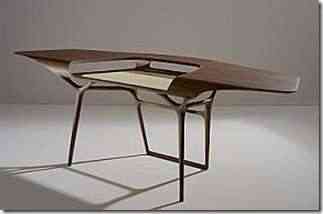 There is no denying that minimalism was installed in interior decoration. But it is not a pure or fundamentalist minimalism of other times in favor of an aesthetic stripped and sacrificed of comfort.
Far is the era in which simple forms were followed as a profession of faith in architecture or interior design, as it was at the beginning of the 40 years when the architect Mies van Der Rohe, called the father of minimalism, radically applied the design trend of straight-shaped houses.
What we live today in decoration and interior design and before a coated minimalism that should not be followed in an orthodox way, like any profession of faith. It is a minimalism that rejects the accessory and the superfluous, but that is combined with a simulation of comfort that gives attention and valorizes the detail of the creations.
As for the unique piece and the artisan manufacture, they are growing trends in interior design, now seen as a return to the origins and a somewhat minimalist form of life, the truth is that today the formulas of which we surround ourselves to build our spaces are increasingly eclectic: simplicity is combined with the ornament and straight lines coexist peacefully in the same space with round shapes.
Because it is the crossing and conjugation of styles that we are talking about, from which the tendency in the design of interior spaces arises where a sideboard or a console of rectilinear forms is conjugated with a wall paper with elaborately baroque and opulent forms or with a pendant or candlestick more eccentric
Each piece prints its personality and justifies its own existence by the use that we make of it.
What should prevail is common sense and the ability to cross styles without hurting susceptibilities achieving the desired harmony of space, crossing the straight and refined lines with round and opulent shapes.