As we discussed, in the previous article, there are many ways in which we can implement nature in our decoration. For those who like an environment harmonized with plants and flowers, today in Decoration 2.0 we leave you some suggestions to decorate with them.
If you love white, This can be the protagonist if we play with a good combination within the stay.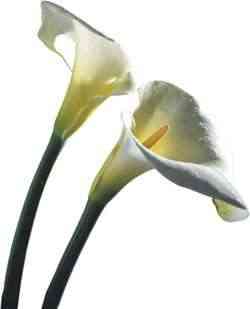 We must take into account the textiles such as curtains, cushions and carpets that we have ... we will also make up the furniture that we have at home.
Some white flowers they will stand out if we play with soft tones like pink, salmon or yellow; including vine leaves will predominate before others.

The coves are perfect flowers that give us harmony and balance in our home. In this way if we look for a nice glass vase, we can put them in the corner that we like most of the house.
Likewise a bouquet of roses in soft tones and long stem with leaves will capture the eyes of all our visits.
To decorate a wall with flowers, Florist Union gives us two great suggestions. Predominate the long stems, placed in vertical shape. In this way we can decorate any wall with three pink orchids and two smaller branches, of the flowers that we like. We will place them, with their corresponding supports, on the walls and corners that we have empty.
We will try to arrange the arrangement of the flowers, leaves and stems symmetrical shape, in this way they will bring a sophisticated touch and full of color.
If you have a bright house, white, pink or purple flowers will be ideal for your home. For example, a beautiful composition in pink cymbidium , willow branches and Eucaliptusspring, they will be the perfect combination. If you want to give a person touch and you like lavender, you can also include it in this decoration.
Finally, tell them that a wide surface table It will be much better if we add a great centerpiece. It must be the right one, in this way we will achieve a natural and elegant environment.
For this we will be governed according to the furniture and textiles that we have in our stay, should be according to the rest. We will also have the painting of the peredes, tapestries and, of course, our particular taste.