The dish drains are not characterized precisely by their impact, novel or current design. They serve to drain the dishes and perhaps for them there are not many who stop to think in a different way. Here we show you a curious model, with worm form.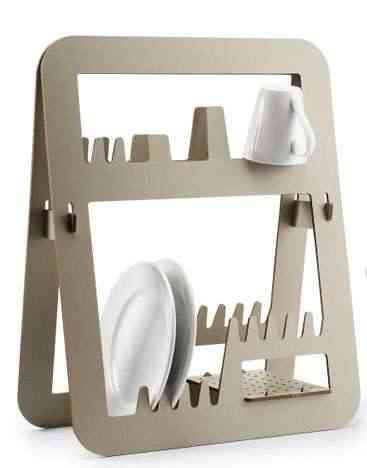 This one that we show you now is called aura and it is promoted with the motto: «the use of its interior vacuums». It is a structure formed by two identical parts that are assembled forming a kind of easel. Its designer is Spanish Ernest Perera and with this creation he won the prize Découvertes ELLE DECO at the fair Maison Objet from Paris.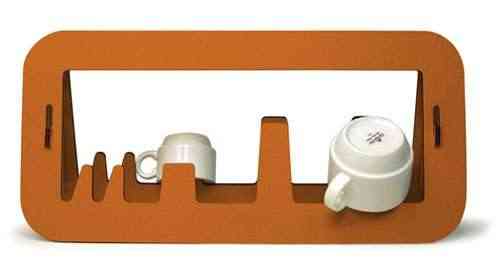 The collection is composed of several large, small models and even a set for bottles. Perhaps it is my vague spirit, but I think that since they are pretty and decorative, it is not necessary to pick up the dishes once they are dry, since they are very nice "filling the empty space" and you can take it directly from there to use again.
It is perfect for people who live alone or as a couple, but not for numerous relatives (unless they buy several and install them in a chain). It is produced by the company Delica and you can choose between several finishes such as wenge, oak, zebra or colors such as orange or red.
More information: Delica