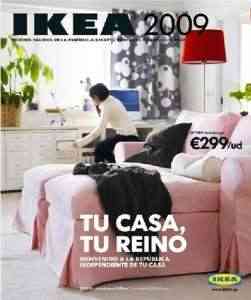 The time has come that many of us were waiting for. The catalog of Ikea 2009 It is now available! In a short time it will begin to arrive to the mailboxes of all Spain with all the novelties in decoration and interior design household.
For those who do not know, the Swedish company can boast of having the most widespread publication in the world with 145 millions of catalogs distributed throughout the planet.
Those who have not arrived or those who do not have any Ikea nearby and expect us to receive it, in this link you can see it in PDF version directly from the web. It is available in Spanish, Catalan, Basque and English.
Ikea Catalog 2009 online | Download IKEA 2009 catalog in PDF.
We will begin to examine them exhaustively and soon we will comment on all the novelties that are presented this year.
Updated: Ikea 2011 Catalog