As readers of our blog Decoration 2.0, and seeing which are the most read posts, we know that the world of Do It Yourself (DIY), or translated, do it yourself, you love it! But ... do you know where this term comes from and why is it so fashionable nowadays?
As we have seen in several documentary sources, the origin of DIY is found in the 60 years when anti-consumer subcultures and anti-systems such as punk or hippies began to bet on this other «form of consumption». This movement was expanding worldwide and in the years 90 became popular, beyond these ideologies, becoming a philosophy of life very close to the world of craftsmanship until in our times it is one of the favorite hobbies of men, women and children.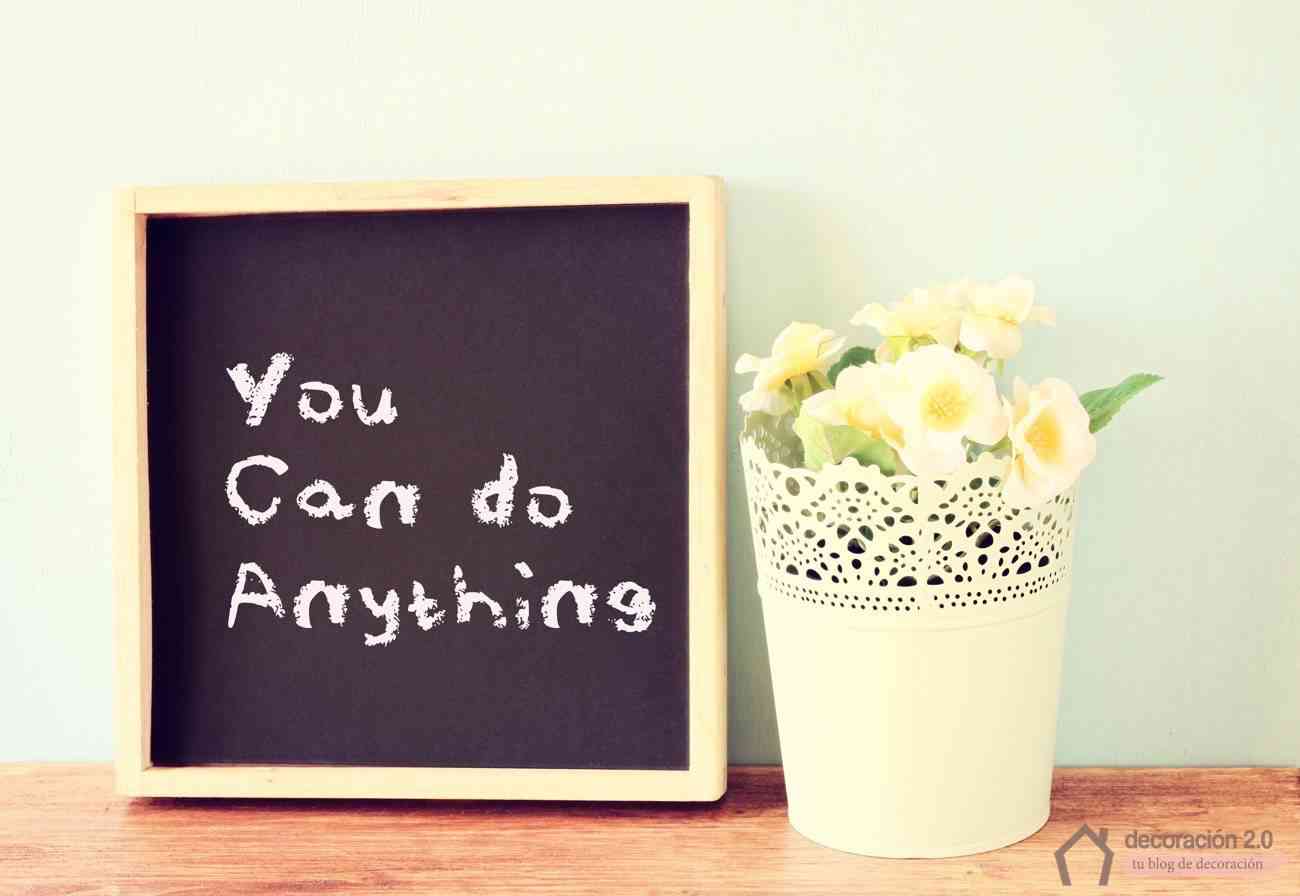 This trend has led many to find solutions to needs with resources that in other times we would have considered junk. Recycling, looking for new uses of things before putting them in the trash, repairing our goods ourselves, learning to do things with our hands in times where the computer seems to be the only existing work tool, and even, looking for an exit for people in danger of exclusion as they do in the Symbool association, are some of the good things that we can find in the DIY world.
The amount of courses in sewing, cooking, crafts, origami or origami, binding, crochet, knitting, carving stamps, furniture restoration, and much more, as well as readers interested in all our tutorials of crafts, give us to understand that it is a trend that continues to rise and from which a promising future is expected.
Definitely, we live in a DIY world and even brands are betting on this new philosophy of life proposing new uses for their containers. Do not hesitate to search our blog for other ideas to recycle the things you have at home and do things with your own hands such as:
As you know, we love to give you DIY ideas! so with our blog you will not get bored for a second. There are craft ideas and Do It Yourself for all tastes and colors!