Valentine's Day is coming and I'm sure you'll want it to be a very special day. Of course! It's the day we celebrate how wonderful love is and that's just why it's worth trying a little to make it different. That's why today I want to show you how to do a photocall of Valentine and that you can make your best pictures and also very special, what do you think about the idea?

DIY materials
For this fantastic and easy Valentine's DIY you will need:
A punch
Fishing line
Tape
Cardboards of colors to create garlands in heart shapes. You can use 6 different colors and calculate that you get 20 hearts of each color.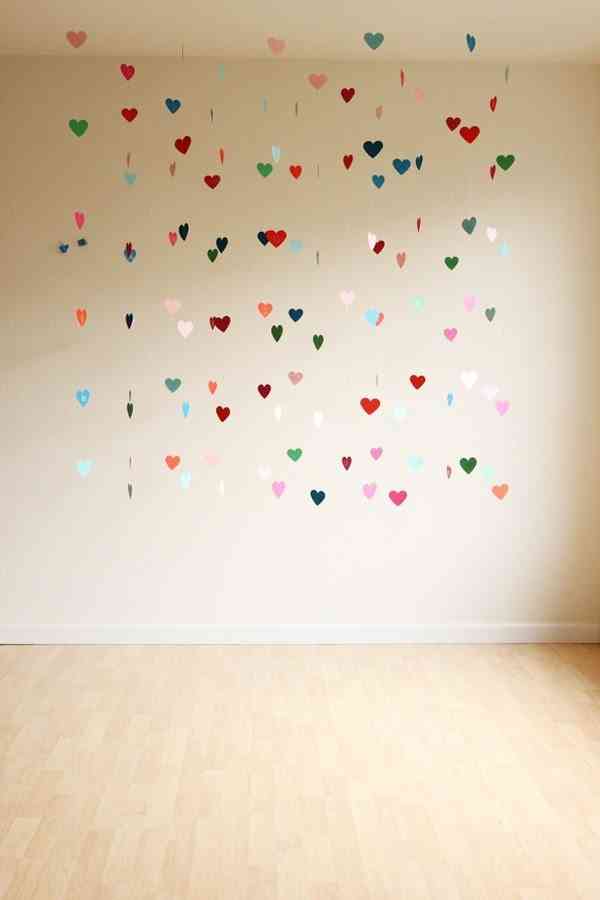 How to make a photocall
To make this beautiful Valentine's photocall you will have to follow some steps to make it look great. Do not lose detail because you will have an ideal place to make the most romantic pictures with your partner, I advise you to do it on the floor.
Measure the distance you want the roof to hang from the ceiling to the floor but without touching the ground, that is to say how far you want the last heart to hang.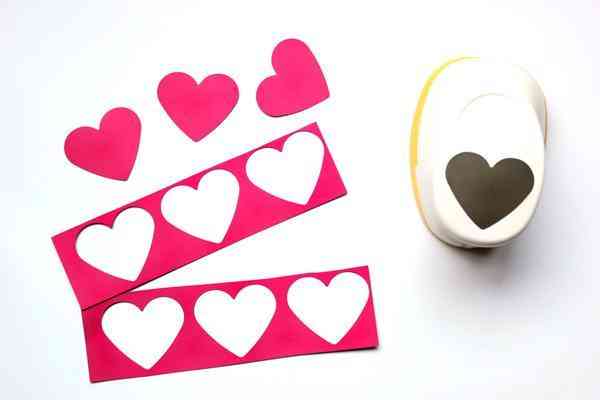 Make hearts of the desired size with a heart model so that they are all exactly alike.
Cut the fishing lines of the same size to create the garlands with the same number of hearts in each one.
With small pieces of adhesive tape, stick the hearts at the same distance on the fishing lines so that they are equal to the same height when the roof hangs.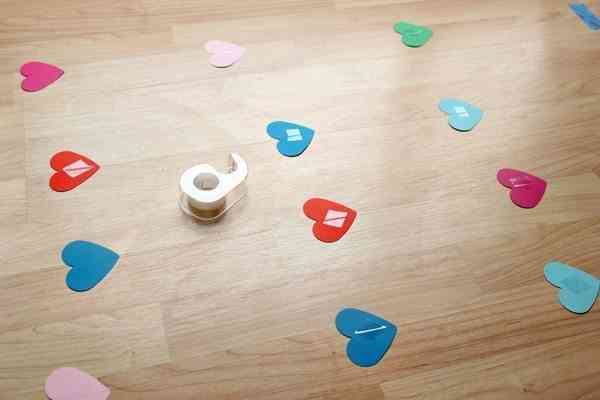 Hang the garlands of the ceiling with adhesive tape one at a time and separated from each other so that it is a much more aesthetic effect.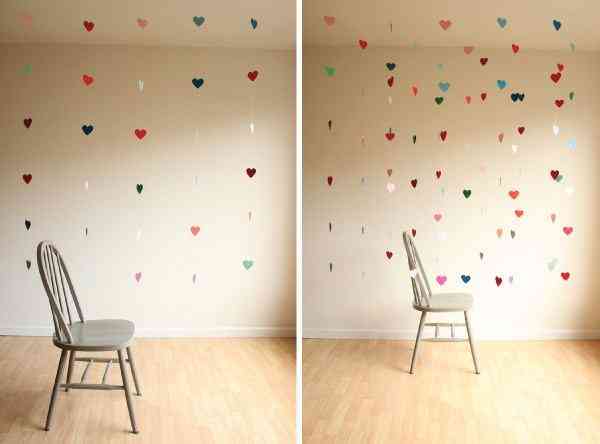 You can create as many garlands as you want for your photocall, but try to have a minimum of 5 so that it is colorful.
When you have all the garlands ready, you will only have to put yourself with your partner to create great photographs!
Accessories for the photocall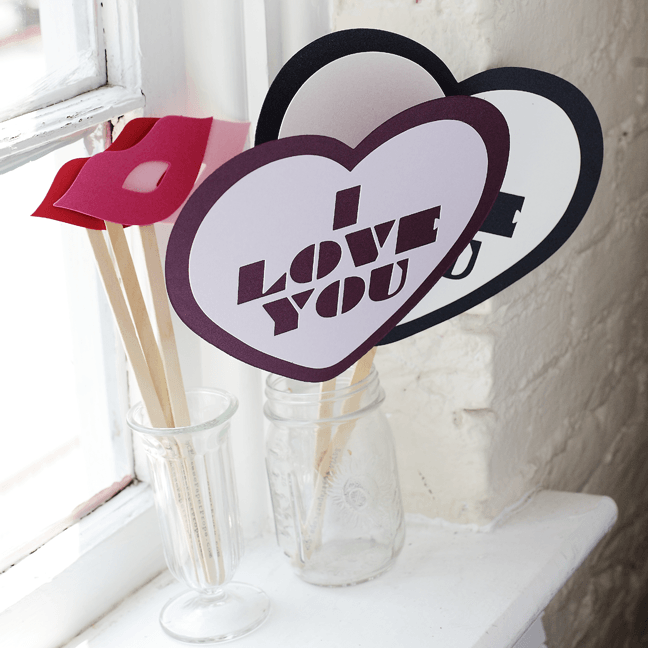 To make your photos even more fun you can use photocall add-ons. Go ahead and create original accessories for Valentine! You can create glasses, mustaches, messages ... whatever you want!