Today I'm going to propose two projects that you can carry out with your own hands ...
Keeping in mind that tonight your Majesties arrive and you must be finalizing the details of all the gifts, maybe these ideas inspire you and you want to give someone a complement for the original and personalized house. Although, you can also make yourself a car.
The protagonist in both projects is the zig-zag. An easy design to make and stamp on any materials.
We start with this carpet: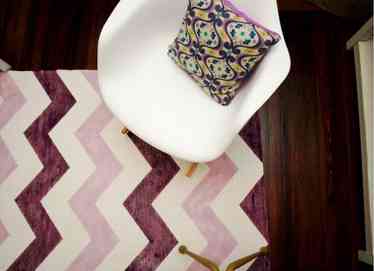 Ideal, right ?.
It is perfect for any space in the house: the room, the dining roomAny room, the bath... Its decorative power is huge.
Have a carpetlike this one at home it will cost you very little money. In addition, you can customize it using the colors that best match the rest of the decoration.
To do it, you will only need one carpetwhite or beige base, masking tape y paintings for textiles.
The process to achieve a zig-zag pattern on the carpet is really simple, so simple that you just have to glue the zig-zag bodybuilder ribbon on the carpet and then paint.
Below you can see an image of the process, maybe this is even easier.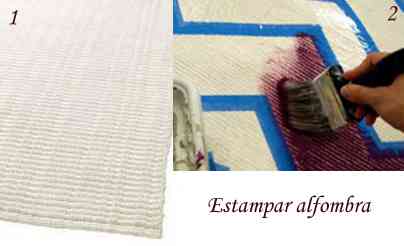 The same idea and procedure you can use to print, instead of a carpet, an original and colorful checks.
Do you dare to give or give a picture or a carpet made by yourself ?.