Within the decoration there are a large number of parts somewhat resisted, these are elements that due to their conformation are not very stylized and their implementation is complex, so we only decided to hide them in the most efficient way we can find, but the truth is that There are a large number of practices that allow not only to adapt but to introduce them and turn them from objects resisted to the most elegant of our disposition.
One of these elements are the practical and always necessary umbrella, and is that more than once we imagine that he saw his practical disposition resisted as he considers the same carriers of a lack of style and remarkable aesthetics, maybe leaning by telescopes and portable models of simple concealment, but the decorators and developers of spaces have an incredible creativity.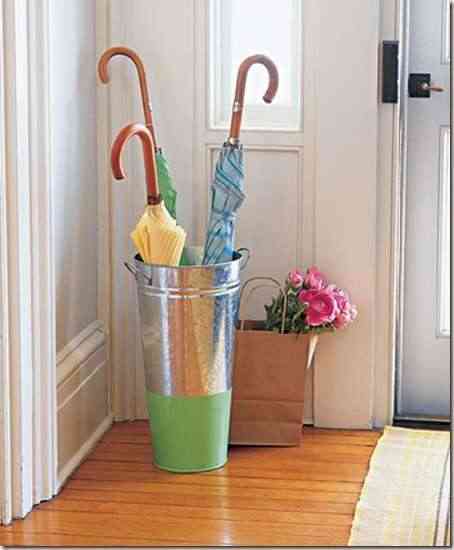 Carlos Cotin is a clear example the designer idealized a practical solution for commercial premises by having a highly practical and incredibly aesthetic umbrella stand, able to highlight a space determined of our environment without falling at any time to the detriment of the global vision.
But what do we do with the water that our umbrella carries? Maybe a sponge base will solve the problem, this is the concept of the wonderful invention of Ability Home, presenting itself as a decoration aesthetically adequate and extremely practical.
But there is another way to use the water that resides in our umbrella, which would seem to use them for hydrate an umbrella stand that is an ecological masseter of high avant-garde, the creation is similar to that found in the ecology shower that also aims optimize the water that we often spend badly.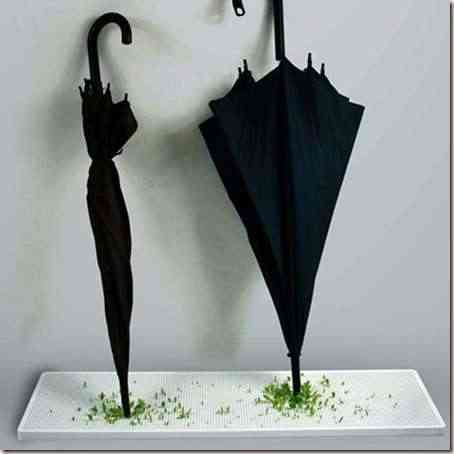 For culminate an extremely pleasant solution and that does not require any type of investment or purchase, showing that the imaginative decoration Not only is it a great alternative but in many cases it is the best option, it is about using our umbrella as a beautiful ornament for our door, which may well contain flowers.