Are you looking for an affordable and easy to apply decoration resource? To buy stickers it can be your definitive solution, and for that reason, we bring you a complete list of decoration stores where you can get them.
It seems incredible that a fashion that was already talked about in this blog back in the 2008 year, has now become a practically essential decorative resource. Will it be its ease of placement, its increasingly updated designs or cheap decorative vinyl What do we buy on impulse every time we visit our favorite decoration shop? Whatever the reason, the truth is that many of our readers have asked us where you can buy decorative vinyl for your walls, so today we bring you a complete selection of decoration stores with original designs.
There are shops with exclusive vinyl designs following the latest trends, shops specializing in children's vinyl, Spanish designers, French and the rest of the world, as well as shops where you can buy decorative vinyl with more common and economic designs to decorate our walls. In this post I have made a compilation of several with examples of their catalogs, and there is even one where you can design your own decorative vinyl!
Buy decorative vinyl by Leroy Merlin
While it is true that this is not, precisely, the cheapest store to buy vinyl, the truth is that it turns out to be the most models to choose from, and also, they are really updated and very original models.
For example, they have vertical gardens ideal for those who love that idea but do not have time or patience for the plants, something that you can also apply in the window, with small pots on the glass. Likewise, if you have always dreamed of a great Buddha figure but have never found space for it, the solution can be a vinyl. Vinyls with great happiness phrases are also always a good option to decorate and fill the home with joy!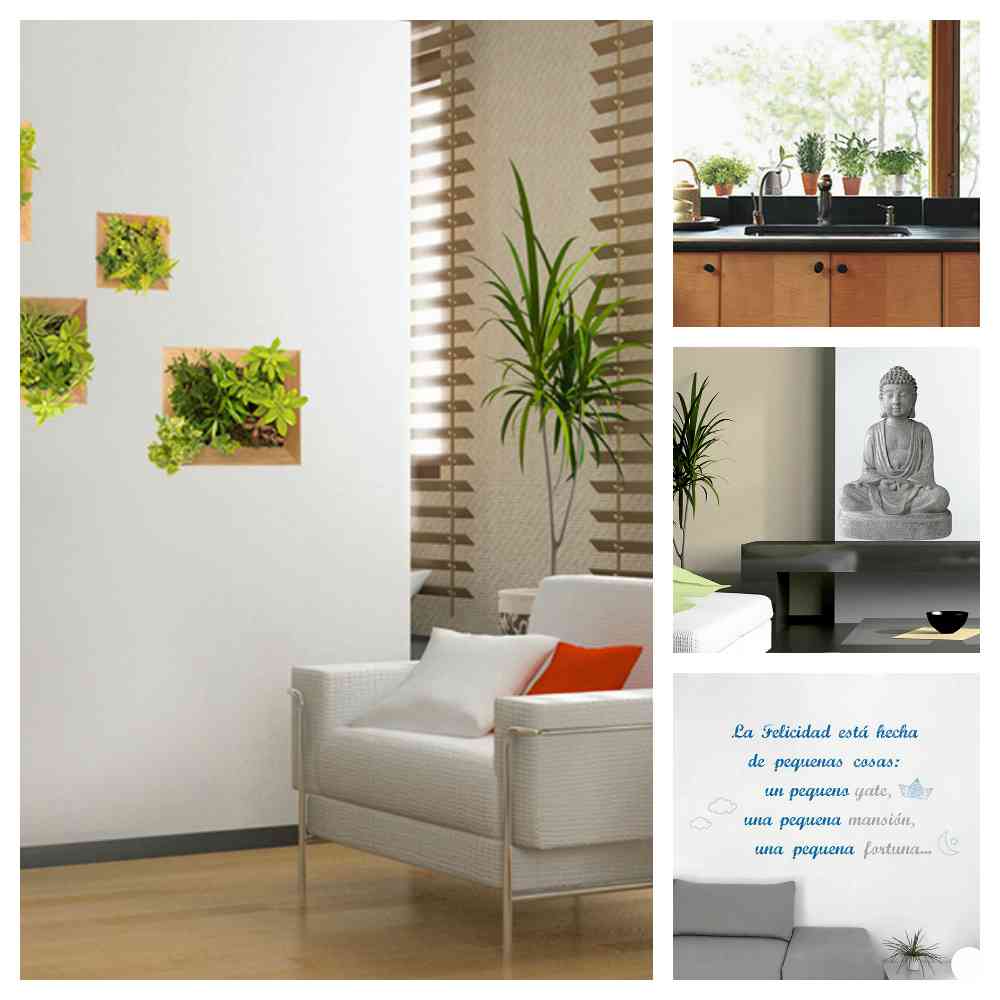 Ikea wall decals
For the small price of 10 euros (or even less, it depends on the model), you can get a decorative Ikea vinyl like the ones in the following picture. Flowers, butterflies and geek motives are some of the proposals of this low cost decoration shop.
If you are looking for a cheap vinyl, this is probably the best option. However, if you are looking for some kind of exclusivity and originality, I was looking for another store because these vinyls, as well as cheap, have been in the IKEA catalog for a long time, that is ... they are half of Spain and part of the foreigner!

Buy children's vinyl from Imaginarium
This children's store, specializing in toys, also has some decoration accessories ideal for the little ones of the house as are the Children vinyls I show you here
An alphabet with which to learn the letters or write the name of the child, a beautiful rainbow with its raindrops, or even a meter for children where to see their growth day by day. These and other vinyls you will find on the website of the brand with its prices ranging from 5 euros onwards, so there is no excuse not to buy decorative vinyl for the room of the kids.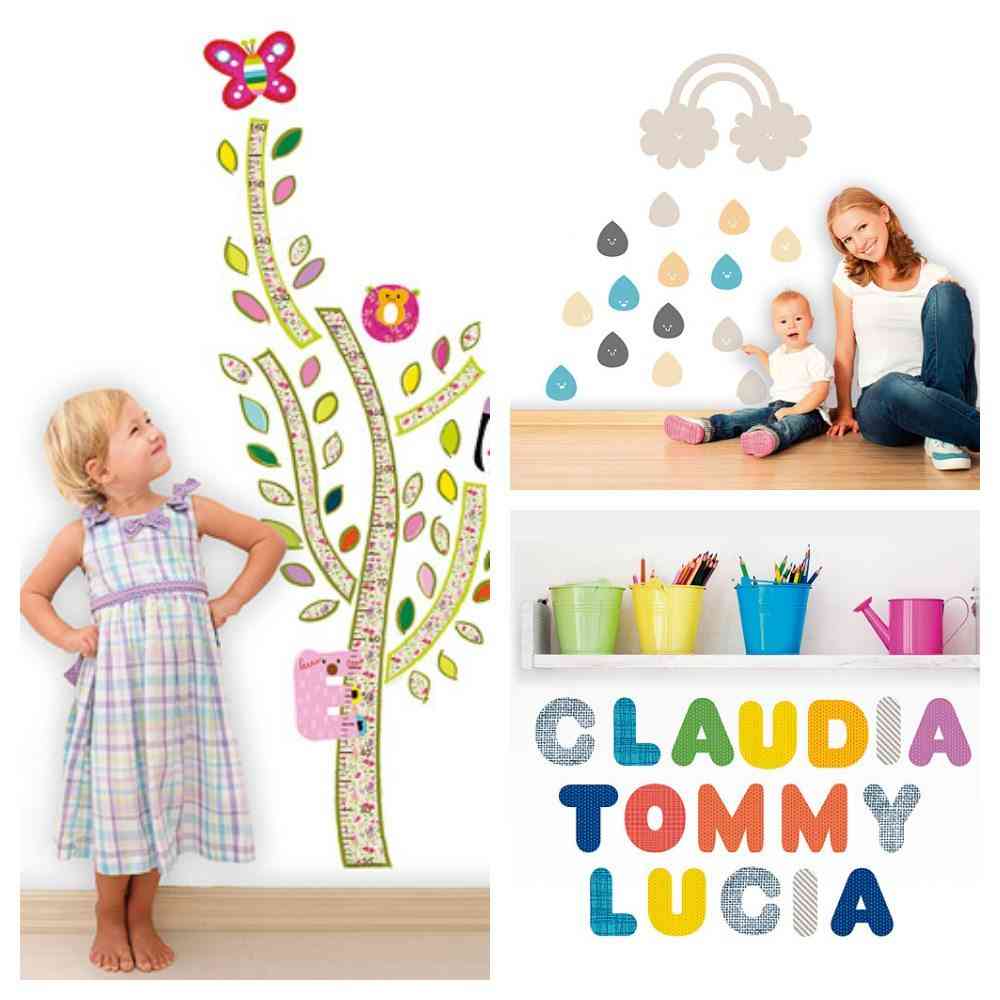 Children's vinyl from Mimi'Lou
We already talked to you in your day about children's vinyl by Mimi'Lou, a French company that shows us a exclusive design collection, very different from the one we are used to in vinyl, with an aesthetic characterized by simplicity like this little pink deer.
And the good thing is that, although it is a French store, it also distributes all over the world. For example, in Spain, we can find these vinyls in the Kibuc Barajas store in Madrid and in the online stores My little fashion creation. Prices range from 30 euros onwards.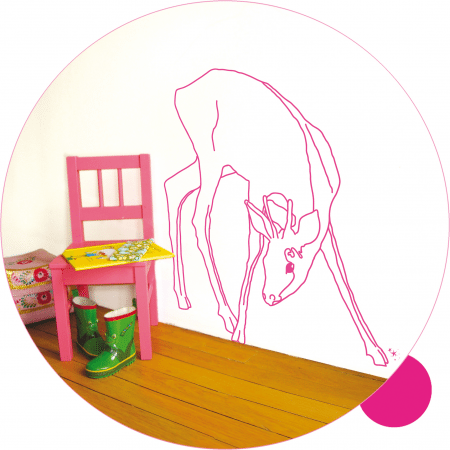 Design vinyl in Hommu
Conrad Roset, Gloria Joven, Irene Vidal, Javi Suarez, Joel Lozano, María Diamantes and Nomono, are the designers who sell their creations through the online vinyl shop Hommu. The truth is that the designs of each and every one of them are really original and different ... and although the price is also one of the highest (45 euros onwards), If you are looking for a really creative vinyl, this is your store! You can buy online or in any of its physical stores (some of its products you will find in the VIP's).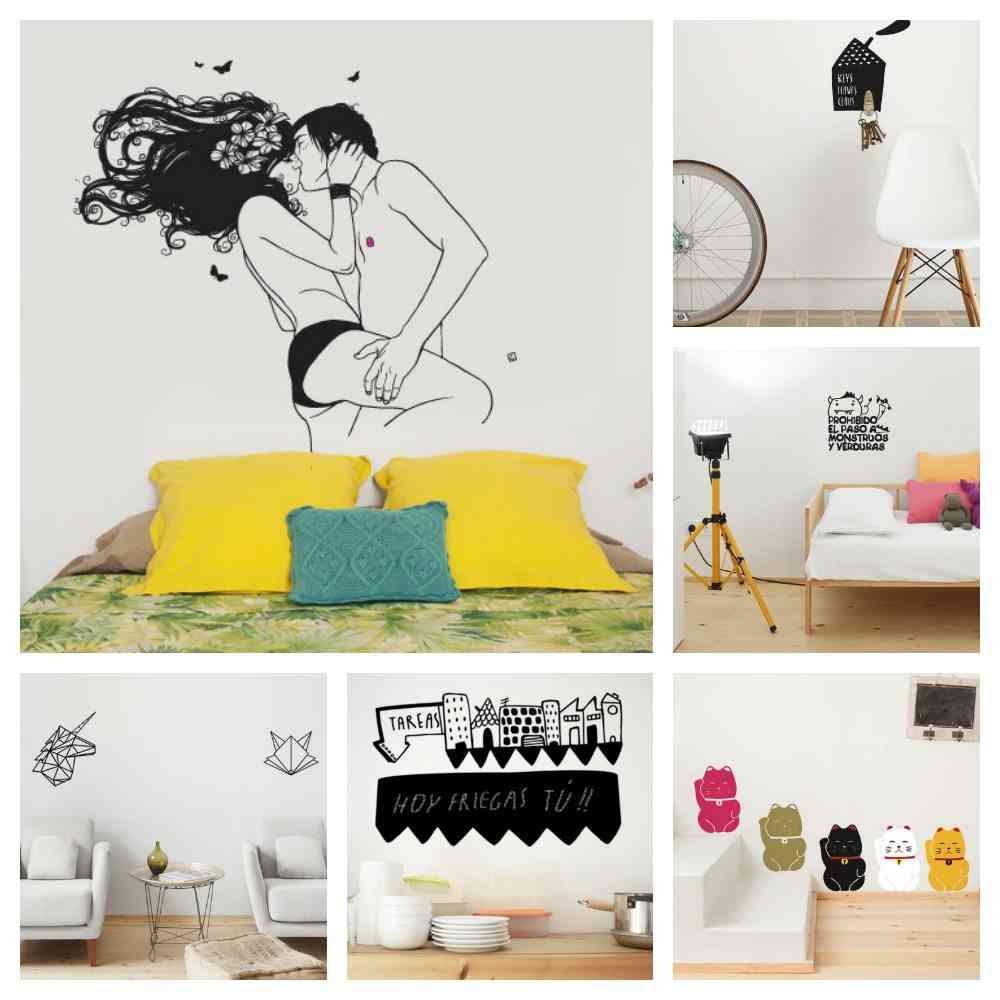 Vinyl custom vinyl
In the online store My vinyl You can also find a lot of models of decorative vinyl by theme and even designed by specific authors. But what really offers this website differently is the possibility of design your own decorative vinyl with text, printed photo, logo or concrete design.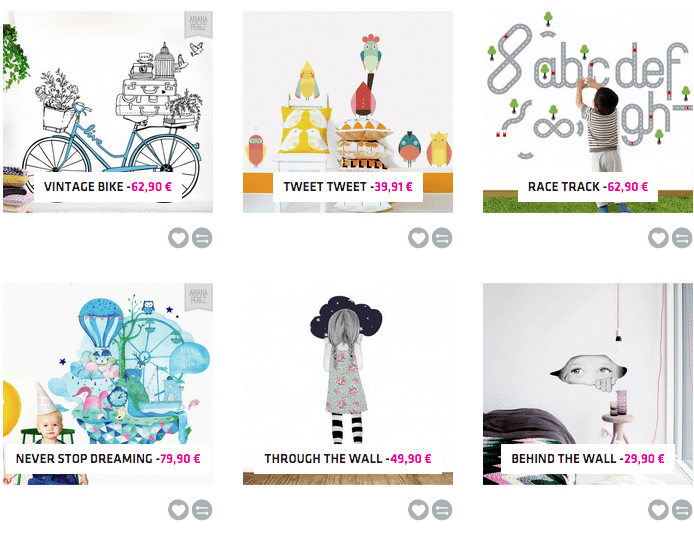 What do you think of this selection of shops where you can buy decorative vinyl? The truth is that online you will find many more, there are even some specialized only in vinyl and wall decoration. We would love it if any of you has experience buying vinyl online, tell us in a comment, surely the rest of readers will thank you as much as we do!
Also, other very interesting trends for wall decoration are the painted paper and large photomurals that cover a wall completely, of which we have already talked about in our blog.