Do you know Dot Show?, do not?. Okay, I'll introduce you ...
Dot Show is a lamp, but not any lamp, is almost a lamp-shaped sculpture.
A different lamp, simply spectacular, shocking ... has not been designed to go unnoticed, does not leave anyone indifferent.
La lamp It is a design and creation of Gonnete Smith to Muurbloem, a German study.
Muurbloem It is a study that is dedicated to interior projects and also to make furniture, ceramics, textiles and decorative objects different, original, curious, impactful ... that like the lamp Dot Show They would hardly go unnoticed.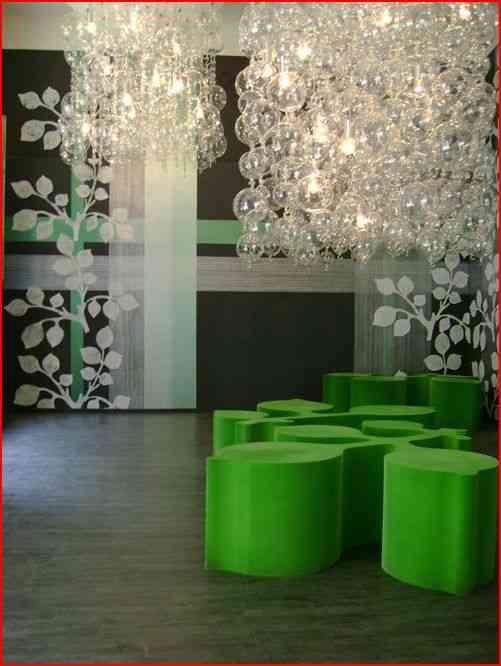 La Dot Show lamp It is composed of a white dial on the top of which hang garlands of glass balls in different sizes and sizes.
If you look closely, you will see that the bulbs are hanging camouflaged between the crystal balls, which creates a really spectacular lighting effect.
Dot Show It is manufactured in three different sizes, although what varies between them is not really the size, but the length of the lamp.
Personally, I doubt that you can see it in any room, it is a lamp more typical of exclusive places and modern hotels.
If you have the opportunity to enjoy it at some time or in a local, enjoy it, because it is really spectacular, an authentic work of art.