This Christmas you will spend a lot of time with your friends. You want to dress the house thinking them, assemble a dazzling festive decoration, surprise them with gifts and games, improvise a culinary workshop with typical sweets ... And of course give them a homely welcome and flavored Christmas. If all this comes into your plans, thanks to these tips you can be an impeccable host. I tell you how to dress your house this Christmas.
Christmas decoration can have many faces and approaches in our home en function of the meetings that we will live in it during these days. And also according to the guests we will receive. Nothing has to do with family reunions and endearing, with the afternoons of games and Christmas songs that we can enjoy with the kids. And even less the evenings thought to share with your friends of always, or with those who have just been incorporated into your life. Every moment calls for very different environments, clothed by personal nuances. And the wonderful thing about the decoration is that it allows us to dress the house with all the uniqueness that we are looking for. You see, it's that simple.
Dress your house this Christmas: a welcome to the height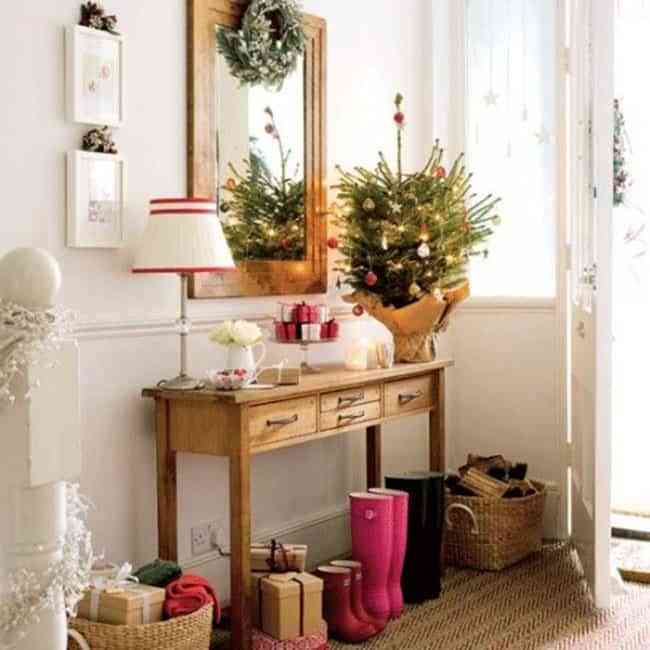 Thinking about friends when dressing your house this Christmas implies pose a welcome as the occasion deserves. That is to say, with a large dose of warmth and details that say a lot about them. Therefore, the hall will be the first place to display a custom Christmas decoration. It will be worth it to make the most of it. Think of receiving them with an entrance dressed with objects, ornaments and accessories that we know positively that They will love to see you when you enter. Perfect to remember other moments lived with you. Maybe some typical plants Christmas, Tables of your favorite artists, some candles and a basket full of logs and wooden elements ... The perfect framework to offer a welcome to those who do not forget as well. One last note of warmth may be to dress the floor with a natural fiber carpet. Coconut, sisal, jute, etc. It will also bring a differentiating stamp to the space.
A chill out Christmas corner with glamor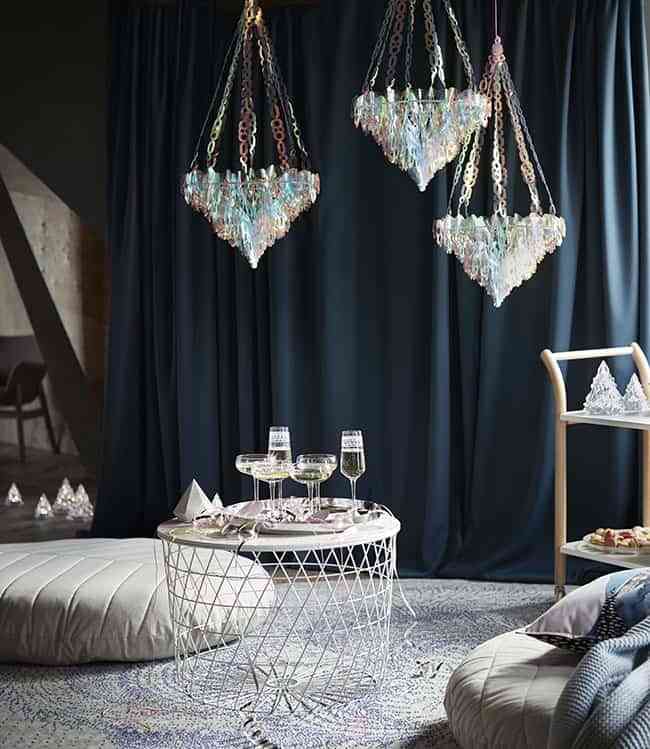 This summer you spent many hours with your friends in chill out corners idyllic Why not transfer them to the Christmas context? A few key recommendations are all you'll need to impress them when they get home. The room will be probably the stay that better conditions gather to be able to improvise it. And in this way you will get the rest of the Christmas decoration that you have put in the room. But it is not an indispensable condition. Maybe there is another more special area to shape this corner. The important thing is to find a space that is sufficiently clear of furniture and well leveled.
Let's start thinking about all those elements necessary to dress your house this Christmas and give shape to this corner so for friends. Mattresses and big, fluffy cushions They will be key to compose the area where you lie down and enjoy the best of the companies. The ideal is to find Christmas models for their colors or for the type of fabric or upholstery: wool or velvet designs, now that they are so fashionable. In shades of silver gray, gold, shining white, etc. Another essential piece? A coffee table light where to prepare the glasses for the champagne and the rest of drinks that you want to serve. A model with the circular lid would fit perfectly to place on it a tray of identical shape, without occupying too much. And finally, some touches to add glamor: How about modern chandeliers or vintage, some crystal ornaments? ... And the most effective. Dare to enlighten him with a crystal tears lamp. You will dazzle your friends.
Christmas gifts for all: Surprise!
Dress your home this Christmas for your friends always allows you to play surprise them with moments and unforgettable details. And decorate the living room with a tower full of gifts for them it is. An emotional gesture that will show the illusion that makes you receive them at home. Choose flashy boxes and wrappers and specials, with all those details that I told you a few days ago in my post about the very common mistakes wrapping gifts. The presentation is super important, so you will have to do your best and consider several options.
If you want to take inspiration from the traditional Christmas tree, place the packages with your shape and reserve a special corner of the living room or dining room to display them. And if you are looking for a staging that impacts, turn them into elements of an unconventional Christmas decorative composition. I explain. The idea is to stack them on a piece of furniture, or put them inside if it has shelves, surrounded by ornaments and with some luminous detail to awaken greater visual interest, such as LED light strips.
Girls' Christmas gathering: the most feminine deco style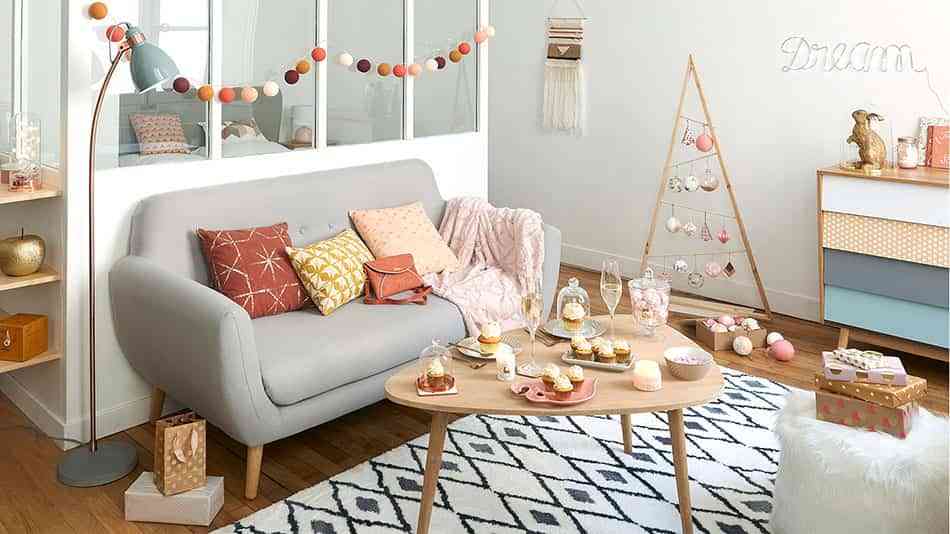 As you can see there are thousands of ideas to dress your house this Christmas with a decoration designed for your friends. What if these parties come into your plans to make a meeting just for girls? Also then it is possible create a deco style Christmas full of feminine winks. First of all there will be dress the stay chosen for the meeting of soft colors and trend, like the rose stick and the ivory. A few textile accessories in these colors and ready. Then it will be time to think of very unique Christmas decorations for them. From some nice garlands with cloth-covered balls, or the versions with feathers and luminous. They will be great. Y as a finishing touch, a most creative tree made for you with wooden slats. Do not tell me you do not want to have one at home. Ready to receive your friends these Christmas days?