Within our bathroom the shower is a fundamental element for the functional use of the same and of course to obtain a rewarding stay, the bath as an activity can be considered as one of the most relaxing daily practices.
That is why the companies in charge of design showers and screaming for bathrooms, do not skimp on its preparation, and framed in previous publications where we reinforce the concept of modern bathrooms we will develop some concepts about the new pieces that in the market we can find.
Season, by Systempool, has thought that the screaming for the bathroom not only works to be able to favor the exit of the water, chromotherapy and aromatherapy are some of the functions of its models adorned with highly decorative leed luminaires.
Hansaclear, by Hansa On the other hand, it aims to highlight the beauty of water as an element, predisposing an upper cup with several outlets that promote an elliptical movement of water that can be appreciated because the piece is completely transparent.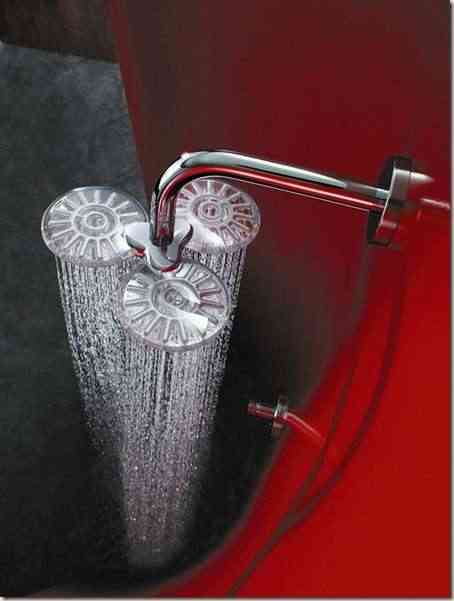 But all these elements do not stop being ducheros, and nothing surpasses the aesthetic and natural sensation that the rain is capable of generating, for that reason Nesting, by Ritmonio It would seem to be his most faithful imitator, it is a large duct capable of functioning as if it were a nice and comforting rain in our bathroom.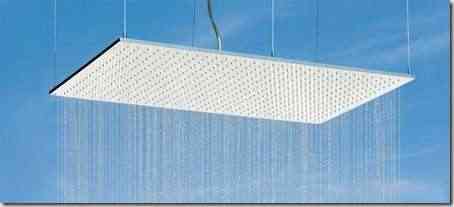 Soffione Doppio, by Fantini develops the same concept as Nesting, but with a more careful completion of a more aesthetic and adaptable impact for avant-garde spaces presenting itself with the same functionality and highlight the piece previously presented.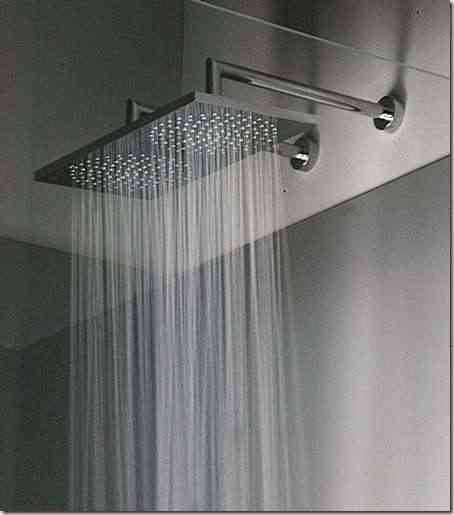 Sensamare, is a bet on the sensory decoration produced by the company Hoesch It is an imitation glass cubicle of high finesse with a shower in the form of rain and a large number of leed luminaries, which modify their tonalities based on the Water temperature, a remarkable space for relaxation
But what would seem to have a chimney in height that causes rain, this is what would seem to represent the creation of Sati, a model of the collection Elemental Spa, which proposes completely revolutionize bathroom aesthetics and have an exclusive functional element.