The bathtubs have become a real piece of furniture. Coated with wood in harmony with the rest of the bathroom furniture they integrate in a pleasant way in the environment.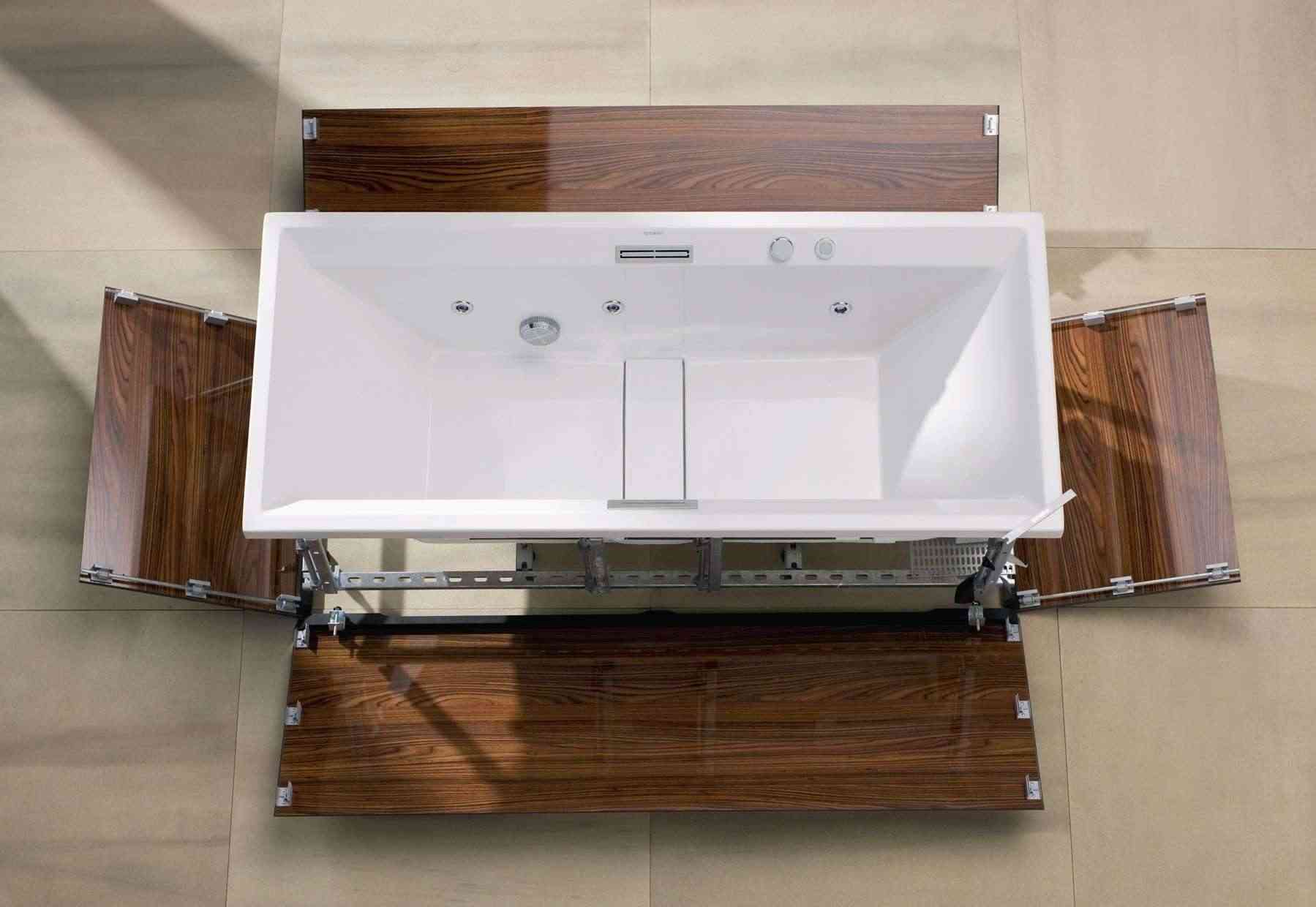 A good design is manifested only in combination with perfect functionality and installation. This has been the reason why Duravit has developed a system - presented to patent - to place a bathtub liner with few manipulations and in an exact way.
The different sides of the tub liner are supplied in a practical and reduced Flat - Pack. Removing the packaging reveals the intelligent system: on the inside there is a sophisticated system of rotating rods.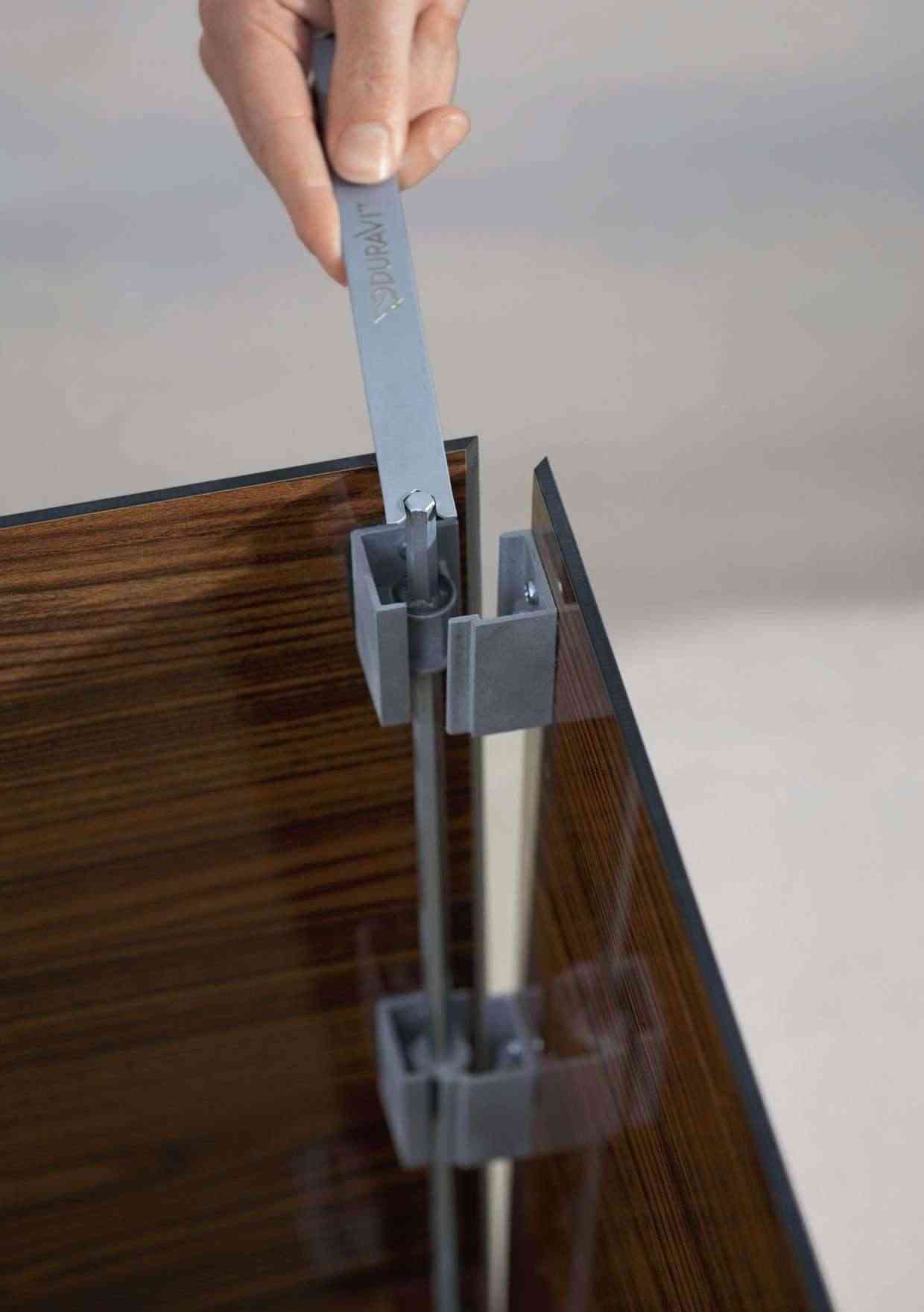 The assembly takes place in the blink of an eye. To start, the fitter fits the different pieces by means of closures, corner by corner, and fixes them with the tool Easy Click which is supplied with the coatings. For this purpose, the fixed wrench is placed on the hexagonal rod and 90º is turned until the connection is closed. Once assembled, the lining mounted around the tub can be placed and joined: the fixed wrench is placed between the edge of the tub and the lining on the hexagonal rod and joins them with a new twist of 90º.
The EasyClick technique is available for coatings of the 2nd floor, Starck 3, Vero, Blue Moon and Seadream series.
The new coating for Duravit bathtubs demonstrates his talent and his hidden qualities also in case of revision: to access the lining can be removed just as quickly - without tight lid without moving dirt or bathtub. Each side can be opened separately.
Further information: Duravit