We love the best decoration, so it is interesting to share different alternatives always looking for new looks for our homes. In this case we talk about a country house, which provides a warmth and where the winters are mild.
This house is located in the Mediterranean Sea, where we can feel the breeze on our skin. The beautiful house, which we see in the photos, has been designed by Paco Mestre, which reveals a concept of life without borders, always around nature.
The facade is found in stone, where the wood becomes the protagonists in many key points, such as windows. Its dreamy exterior culminates with the use of garden furniture. Simple furniture that gives the space the best comfort.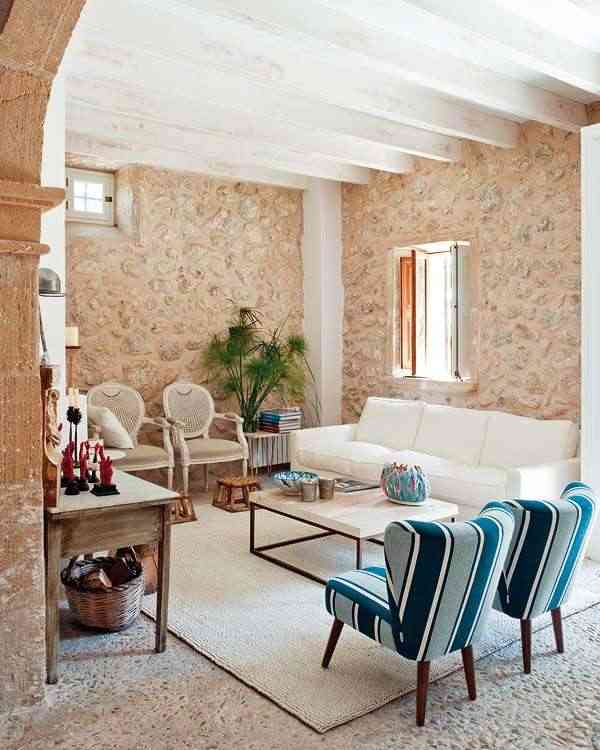 The interior of the house is defined by white beams and natural stone walls. Balance is the fundamental piece that acts as a separator of the interior design and of the over-exposure to a contemporary design. This maintains a great balance between the two.
The shelter system separates the dining room that is an elevated area. We also see industrial elements decorating the place, a lot of color and implements of natural materials. Fascinating eclectic design that will undoubtedly inspire.