If you want to decorate your home with the lowest possible cost, think that making a change of textiles will bring a good color note, giving your environment a sophisticated, warm or original style. Textiles bring great personality to the environment you want to create.
Renewing our home now means taking less money out of pocket. We can find beautiful textiles with which to make cushions, curtains and tablecloths with reduced prices and providing light, color and creation.
In addition to fabrics we also emphasize the wallpapers. These are a very economic resource with which we can decorate our rooms, renewing the appearance of our home easily.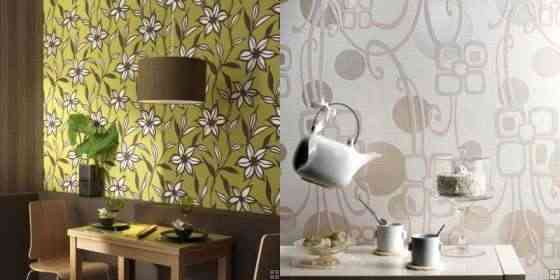 To redecorate our home without losing the pocket in the attempt we can consider different possibilities at reduced prices.
The panels already manufactured are very affordable, among these we can acquire beautiful blinds, beautiful curtains or Japanese panels ready to hang.
For furniture renovation we will think of wallpaper or fabric. For example, we can cover the doors of our wardrobe with fabric. Upholstery is a great technique.
We can also cover it with wallpaper and a bit of carpenter's glue reduced with water. In this way it will stay perfectly adhered and we will not have cleaning problems.
For the room of the smallest ones, for the bathroom or the stay that you want of the house you can decorate with beautiful socles of vinyl paper. This type of paper is washable so it is a practical solution.
If you love that paper that you saw but it is somewhat expensive or you just run the risk of over saturating the environment ... we can always wall just one wall of your home.
Remember to recycle, so an idea is to gather all the remnants you have and make cushions, upholstering furniture ..., walls, make bedspreads, tablecloths ... etc.