Painting murals or decorating a room graphically is not a cutting edge trend, in fact, in historical places by its own definition, the most prominent and renowned plastic artists were selected to capture their work.
Currently, these are replaced by the laser printing and materials that allow to transfer the drawing to the wall without major complications, but nothing without doubt replaces the creative and creative capacity of an artist, that is why we will repair some decorators and creators of plastic decorations that compete with avant-garde dispositions to pure talent.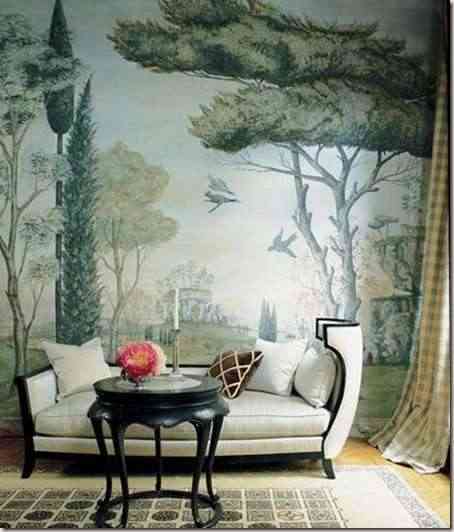 Framed in the theme we remember a previous article we focus this decoration to the development of spaces that play with the perception human manipulating the senses of depth and dimension thus creating incredible spaces provided with a remarkable artistic development, many modern cities inclusion opt for the work of these artists in the urban decoration of classic walks making a true differential that bets to boost them touristically.
One of these creators is Julian Breever who makes from his talent in the plastic art true wonders mainly oriented to the urban decoration.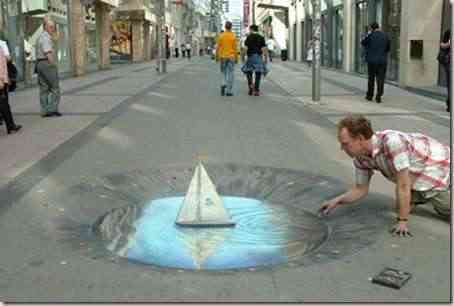 But returning to the interior spaces in the first place we must define if we rent our house or it belongs to us, in the first case at the time of arranging a work of such magnitude it is recommended the application of PVC panels, which become a potential canvas and do not harm the wall paint, being able to transport it when we want it without major problems or implement the work again.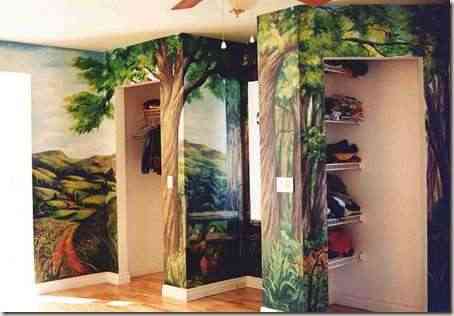 If you have a talented painter of muralsYou can ask for a quote, as long as you look for creations with a high artistic impact, which simulate, as we already argued, perspectives that are not real but easily deceive on the artistic level.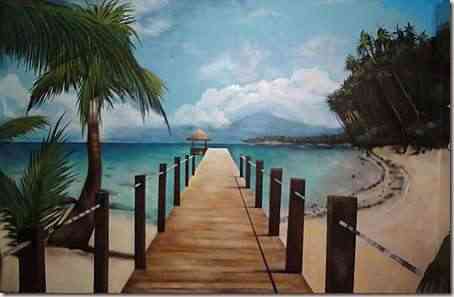 If we focus on achildren's ecoration with simple forms and we want to develop it based on our talent, we have some tools that can facilitate the task, first determine the dimensions and work with Grids will properly size the shapes.
The use of stencil, can be more than useful, we refer to the molds used in the urban art of graffiti which can be downloaded from the network and implemented on the wall, if you want to create more complex pieces a projector is a great alternative, this will be reflected in the wall the original image and facilitate the task of tracing the same.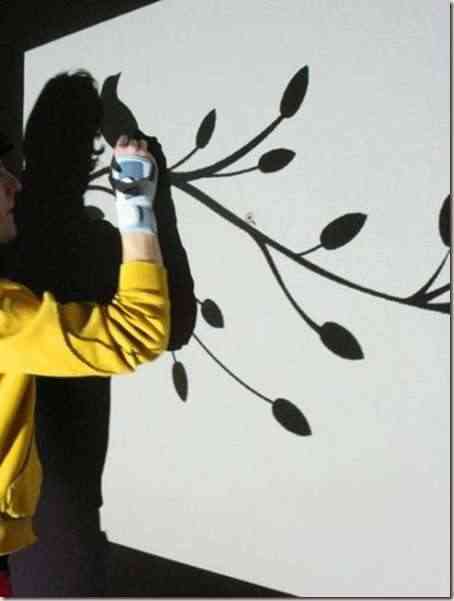 If you consider the projector an expensive element, there is the possibility of using fresnel lenses, a kind of plastic polymer of very low cost, which acts as a magnifying glass which we place on the monitor of our laptop and can be project the contents of the wall acting in the same way as a conventional projector.