Many are graphic trends in recent times that have been incorporated into the decor as already established trends adorning with great style and color all our environments.
However a Russian decorator has taken the graphic trend beyond their original conception and this is achieved thanks to a remarkable ability to paint directly on the customer's wall, decorative models that can be the envy of any mid-century classical painter.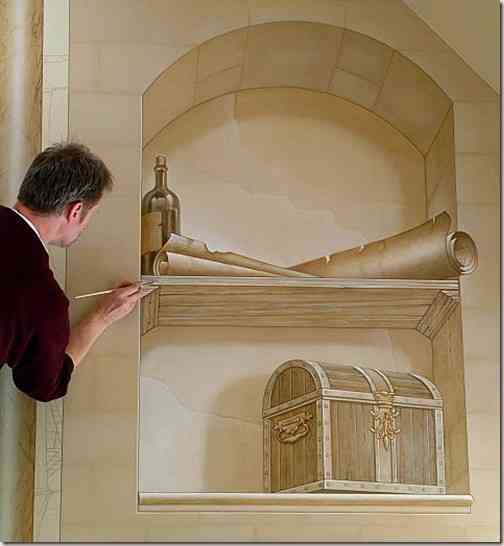 El Russian artist Dmitry Vrubel, it seems more than a decorator a professional painter but the truth is that it is dedicated only painting murals and although I do some work abroad, interior spaces are his favorites.
How can you appreciate this is more than vinyl and the artist adapts any trend thanks to his great talent, classic and colonial decorative spaces are where he feels most comfortable, his conception of beauty It can be a lot of avant-garde decoration although its talent regardless of personal tastes is undeniable.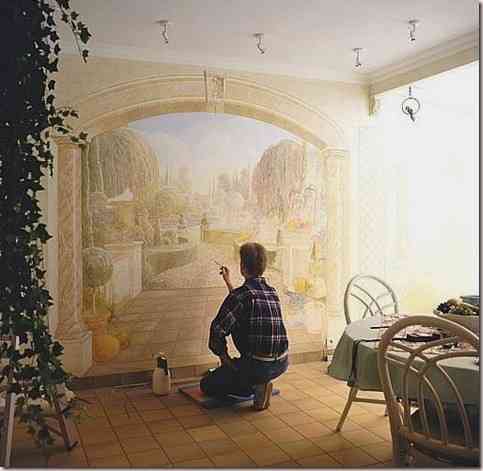 Obviously we can not talk about costs with respect to work of this artist, each of them is by order and at the request of the owner, therefore each one is unique and customized, the The aim of this article is to first appreciate the art of some decorators that exceed the limits and become true geniuses of decoration, and can show a note of color showing that art is itself a decorative representation of reality.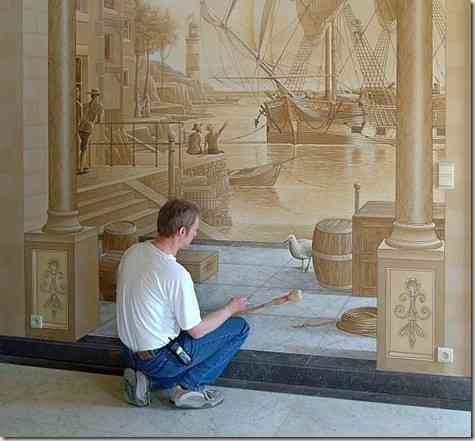 The trend preferred by Vrubel is expansion of space, the creator paints a mural respecting the environment in which it is implemented as if it were a imaginary annex of room, which transports us to a fantastic world only present in the imagination of this genius.