We are at a time when, more and more, plastic artists are reinventing themselves and trying to sell their art in unconventional ways such as the case of Nuria Blanco and her art embodied in tableware.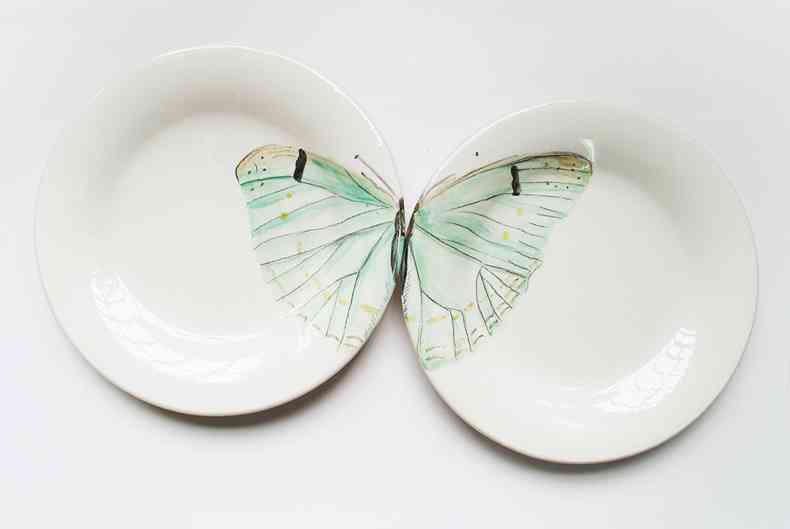 Beyond his impeccable illustrations, generally related to nature and animals, something that makes Nuria Blanco's work unique is the game he performs dividing each illustration into different parts of a crockery, which acts as scraps of a canvas.
His dishes, worthy of being exposed as decorative elements on the wall forming fantastic murals such as the one that greeted us at the opening of the showroom in Madrid Beluga Concept A few weeks ago, they are also specially treated to withstand daily use, even when cleaning in the dishwasher!
Without further ado, I have the pleasure of leaving you with this little interview of the artist, who in the end reveals some details about her future projects in the field of interior.
---
Deco-test
A remarkable interior designer:
I really like studying Madrid in love and the architects AMIDCero 9
A design object that has fascinated you:
The Foo ceramic dogs and the Acapulco chairs
Your favorite decorative style:
Industrial
A place:
New York
A book:
«Pieces on art» by Paul Valéry
What would you change the world ?:
policy
---
At what point did it occur to you to start selling your illustrations through tableware as an object not only decorative but also practical?
The truth is that it was by chance. I started doing some for myself and my friends, and they liked me a lot. So I decided to try my luck and here I am selling them through my online store and decoration spaces.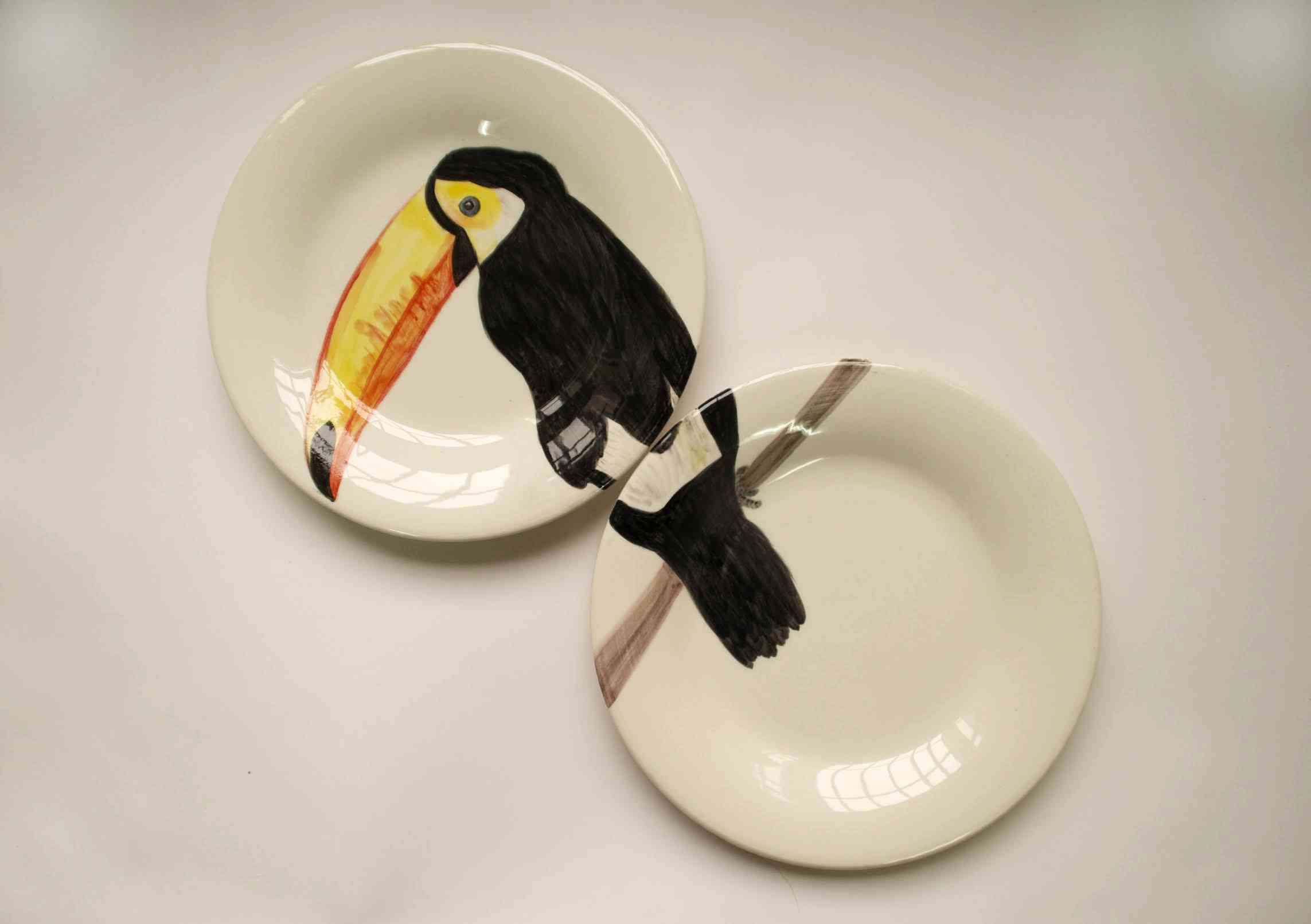 We know that you have won the odd prize, tell us what!
I won the Engraving Contest of the National Chalcography and some more of engraving and photography. Without a doubt that is my specialty. I have also participated in numerous solo and group exhibitions.
Each piece of your collection is personally illustrated by you, can you tell us briefly what is the process to make the dishes so highly practical that they can even be put in the dishwasher?
I made my illustrations on precooked white ware. Then I glaze it and finally I bake it to 1.000 degrees to make it a durable and durable piece.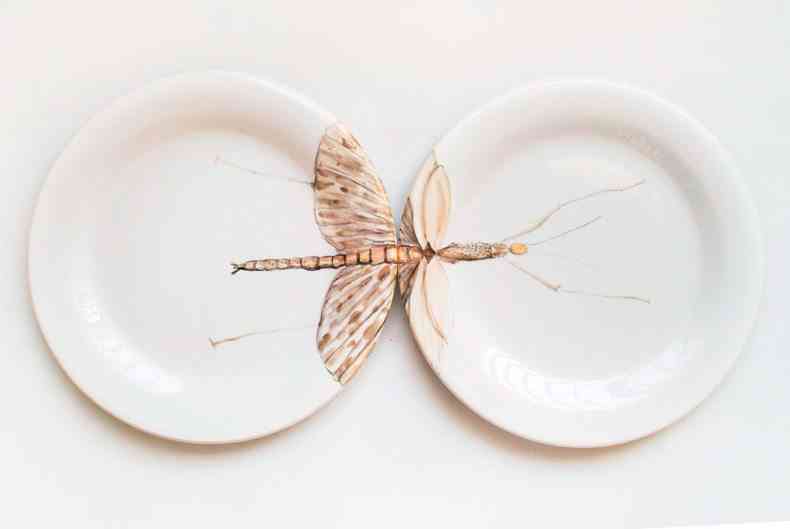 Have you always wanted to be a designer?
I have never been a designer, in fact I am a plastic artist, I studied fine arts and since I was little I liked and I was good at drawing. Now I apply my art to decoration.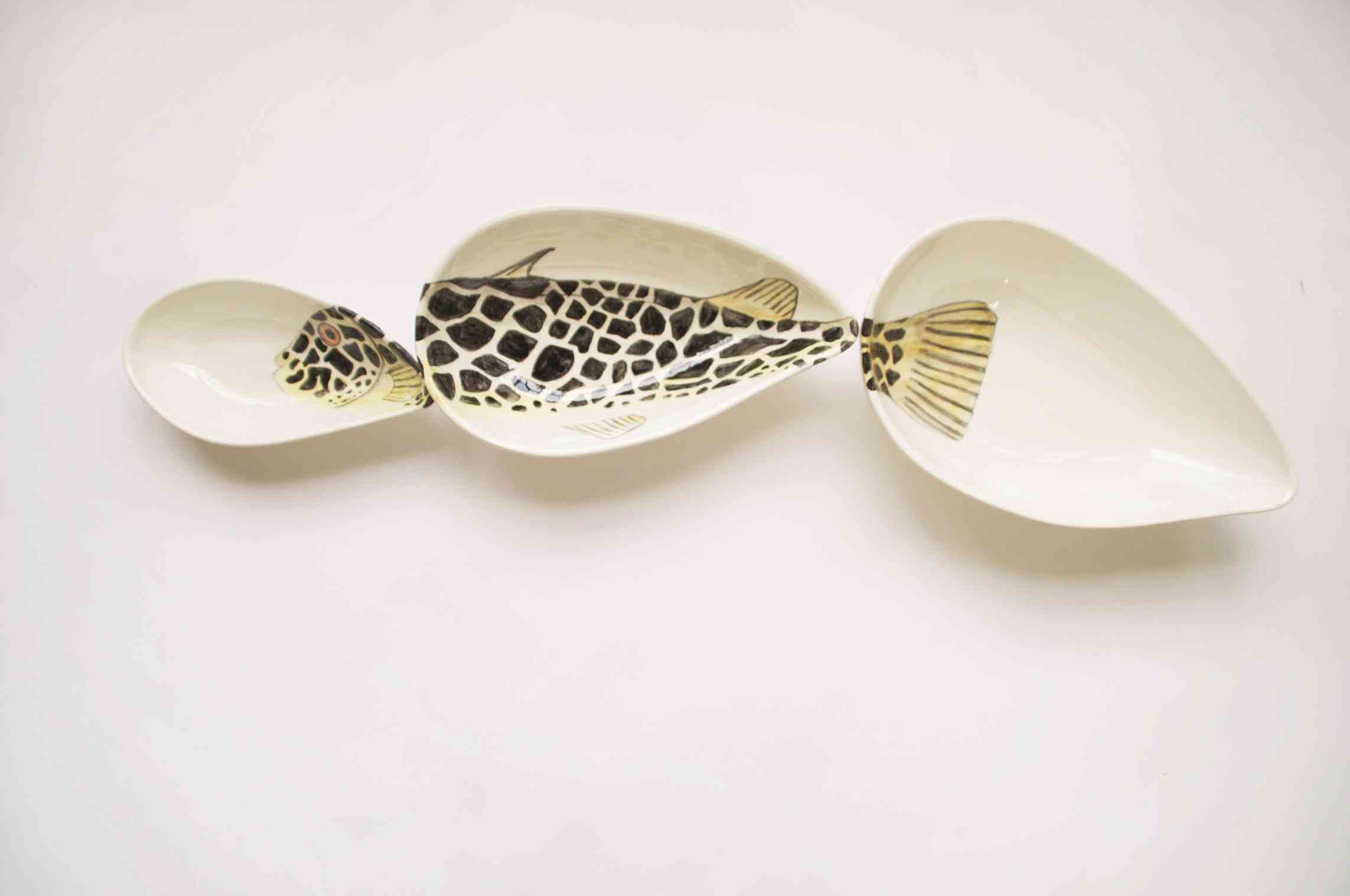 At some point you had imagined this turn towards decoration products?
I had never thought about it but I love that my creations reach all the public and With decoration it is much easier than with art.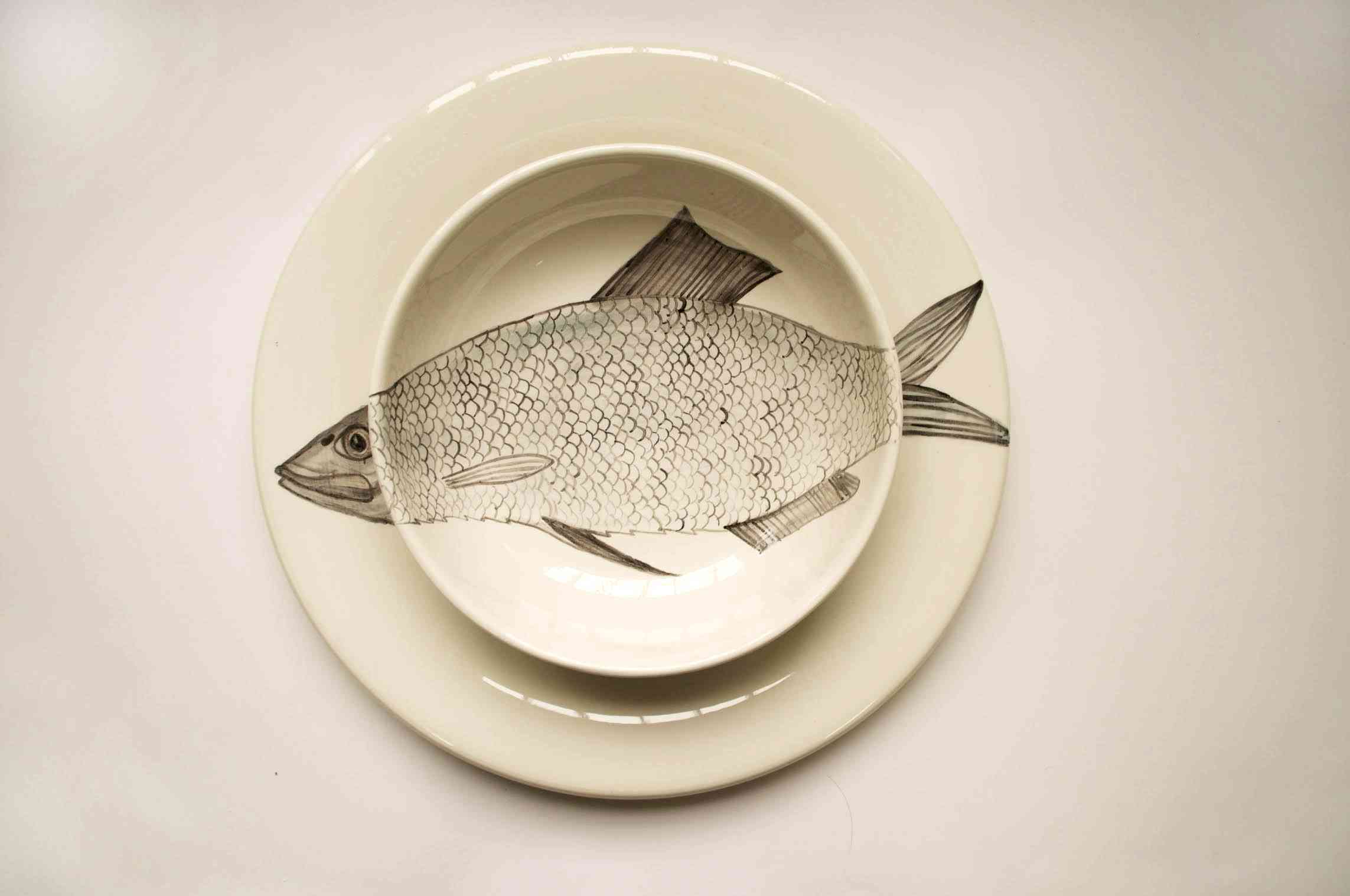 Besides porcelain, have you worked illustration in other materials? Which ones?
I have worked on pottery, paper pulp and whiteware. Now I'm starting to do tiles and coverings that you can see in my next project.
In short, an artist from head to toe who has been able to transfer what is best given to her, what she likes most and what she has been trained to do (drawing), in a way of life. And all thanks to know how to combine the aesthetic part of his illustrations with the practicality of a crockery.
To see more of his works, do not hesitate to visit his website: www.vajillasbynuriablanco.com