Mustard color, dark yellow, ocher, old gold ... Although everything is a matter of nuances, the chromatic sensation of all these tonalities does not differ so much. And all of them are going to become a trend in a very short time. We tell you what they are the best combinations and how you can successfully use this special color in your environments.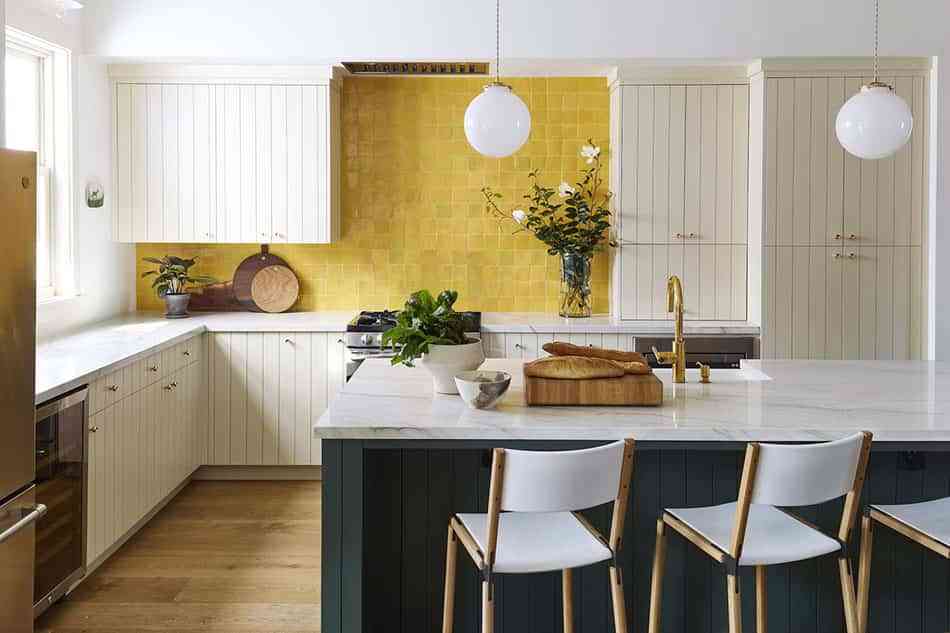 If there is a color that I love to combine in the interiorThat's the mustard color. That yellow so elegant and seductive which, moreover, is cheerful and intense without being strident. I can not like it anymore. And it is that there are so many mixtures and combinations that can result, so many ways to use it, that it becomes a color that should not lose track.
Today we bring you some environments in which this peculiar yellow is the protagonist. So you can find a way to make it yours in the next season. You will love it for sure.
The nuances of mustard color
It is not just yellow. It is not a bright lemon color (although we also love it). The mustard color can adopt several shades, more clear or dark, more or less intense. However, it is deep and elegant in all its versions: old gold, ocher, etc.
Thanks to its great ability to illuminate a space, You can incorporate it almost to any room, from the living room to the bathroom, through the bedroom or the kitchen. Everywhere he will leave his imprint, adding to the atmosphere a note of comfort and warmth.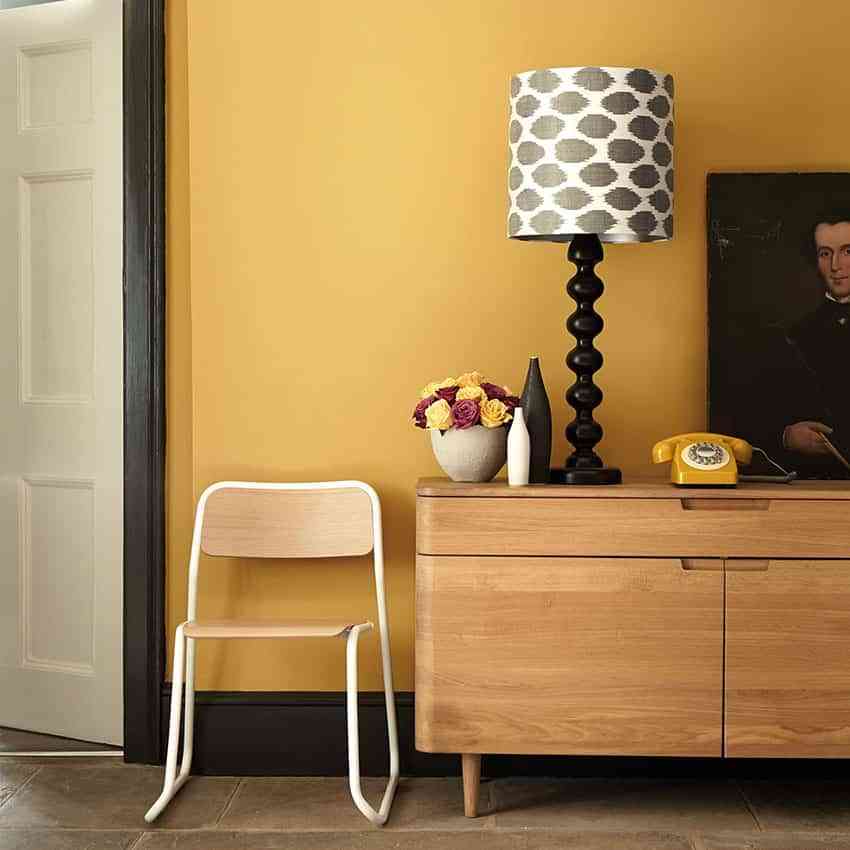 It looks great in the upholstery, on the rugs or even on the walls. In relation to the latter, everything depends on the result you want to achieve.
A thousand possible combinations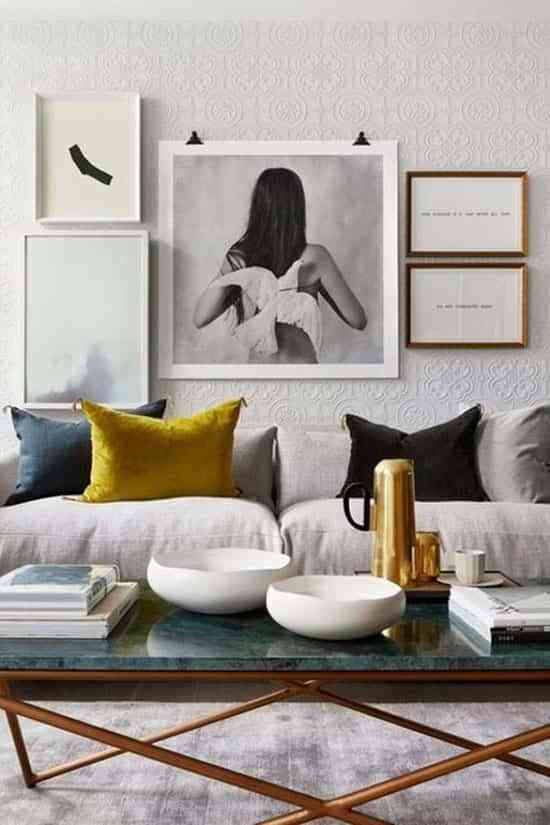 One of the defining characteristics of mustard color is the versatility of which it makes gala, being able to combine with success with a lot of different chromatic ranges. It goes well with cool tones and also with warm colors. Combined with gray it is modern and elegant, and also if you accompany it with some touch of black or gray or dark blue and deep.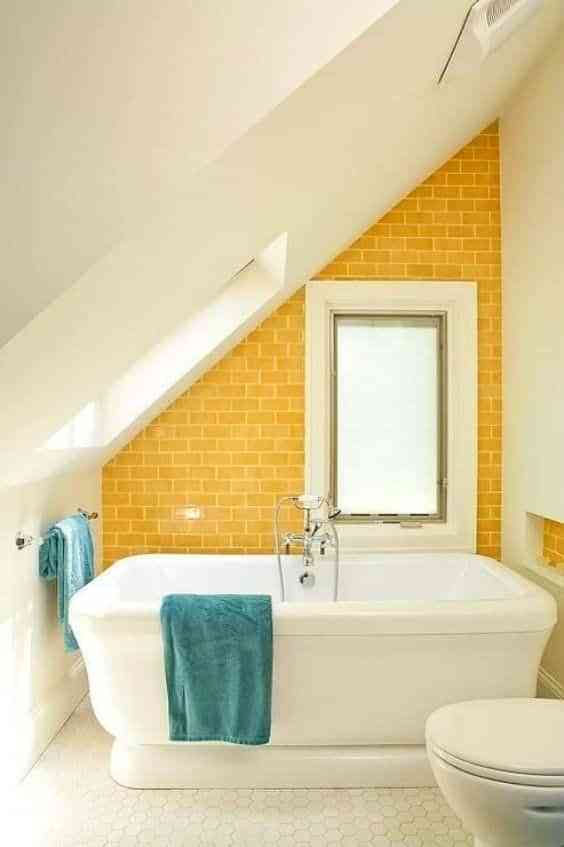 The best we can do, before a world as broad as possible, is to investigate, explore the universe of decoration to find what we like most. Those options with which we feel more identified, whether it is using the mustard color as the basis of an environment, or to give a blow to a more sober space.
Accompany it in neutral tones for serene environments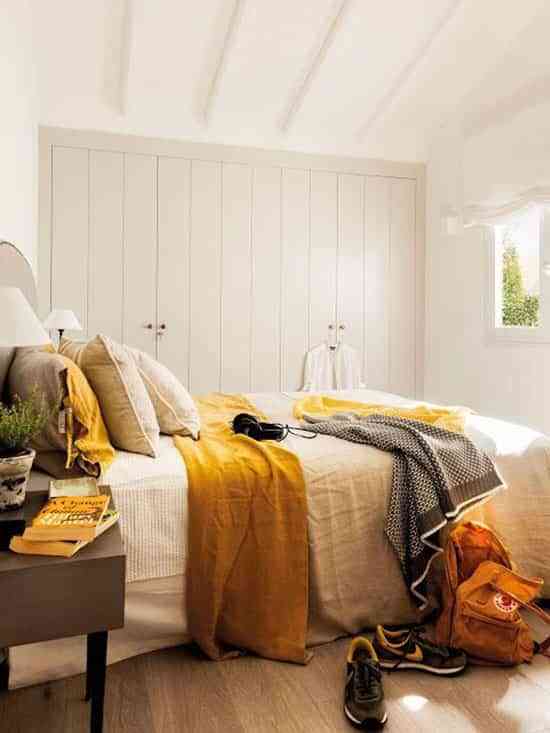 The combination of mustard color with whites, creams and sands is very suitable if what we want are relaxed and bright spaces. The key is to maintain a simple palette, with yellows, neutral tones and few more colors. In this way the environments are more current.
The ocher, for example, is a very connected with the earth, with nature. It is great next to the nuances of the wood. It can be the perfect counterpoint, together with the neutrals, and the key to a great chromatic combination.
Mustard and turquoise, a bold mixture
If what you are looking for are modern and daring spaces, but do not lose that elegant nuance that you like so much, you can try this combination of colors of mustard and turquoise.
As you will see in the images, the mixture works. And although it is daring, everything it will depend on the intensity of the colors. You can opt for lighter and less resounding tones, to achieve a less powerful effect that lasts over time.
The delicacy of ice blue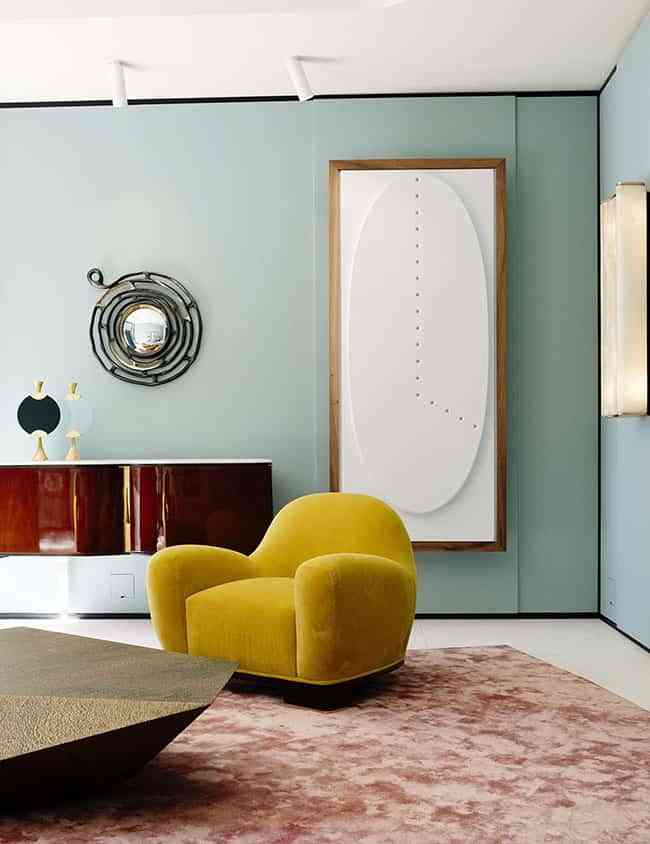 The mustard color has many tones that complement and enhance it. Like neutrals, black or turquoise, the ice blue, very pale and soft, It accompanies with wonder a bright yellow and with a lot of personality.
If you decide on this color combination, do not forget to incorporate a variety of textures, from linen or velvet fabrics, to wooden furniture or leather surfaces. So you will mitigate that childish air that can have pastel blue and you will give more depth to the decoration. The designer furniture They can also serve you for this purpose.
With rose, a breath of fresh air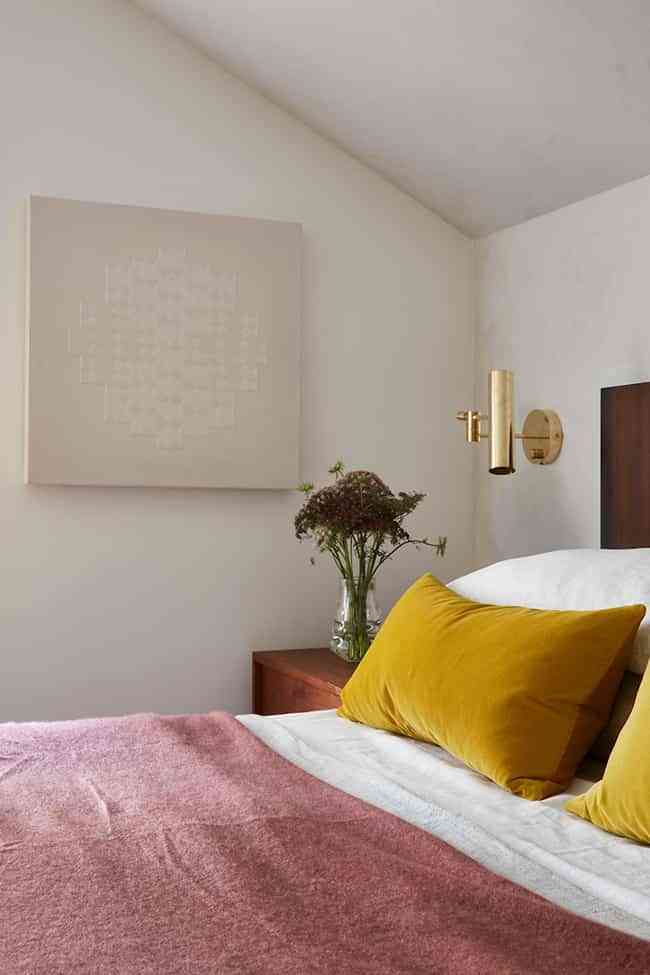 The duo rose-yellow mustard It is one of my favorites, when it comes to incorporating this color into the decoration of a space. However, not all roses lend themselves to this combination (or not with the same success). Success is required a rose quartz or a powdered rose, with an elegant and delicate nuance.
We have proven that the mustard color works great with many different colors. With some it will be more elegant and with others more fresh, but with all of them it is attractive and special. You just have to decide to what extent are you going to use it and accompanied by other colors. You are practically assured success. Which chromatic option is your favorite?